6 great reasons to experience A jungle safari in Chitwan National Park
Disclosure
Welcome and thank you for visiting this article. Before you start reading, you need to know that some of the links on my website are affiliate links from which I receive a small commission from the sale of certain items, but the price remains the same for you.
Exploring stunning nature and wildlife during a jungle safari in Chitwan National Park is an incredible adventure in Nepal. Located in the heart of the country and with one of the last remaining populations of Bengal tigers, this is definitely one of Asia's top safari experiences.
Enter the park along the river during a canoe ride, trek through the dense, lush forest and immerse yourself in the sights and sounds of a variety of wildlife and visit the local Tharu villages for a unique cultural experience.
Chitwan was one of the highlights during my 3 weeks in Nepal itinerary and in this article, I tell you more about my personal experience, extra tips, and lots of amazing photos!
READ ALSO: Backpacking in Nepal: the perfect 3 weeks in Nepal itinerary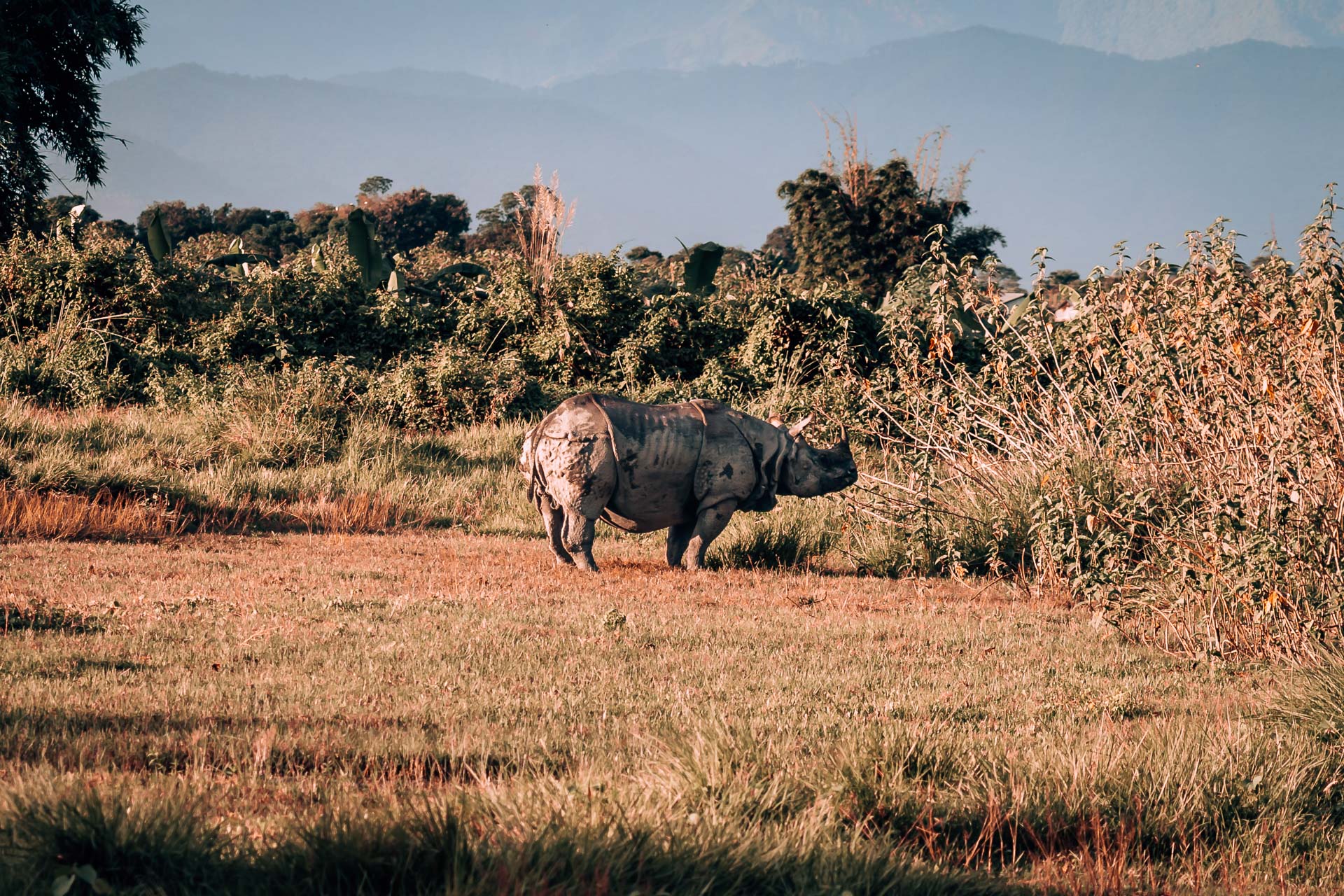 How to get to Chitwan National Park?
Getting to Chitwan National Park is pretty easy! You can fly into either Pokhara or Kathmandu and then take a tourist bus or a private driver to Sauhara which is (in my opinion) the best town to stay if you want to discover this area.
From Kathmandu to Chitwan takes about 6-7 hours with a tourist bus depending on traffic and road conditions and will cost about NPR 800 /€7. This is also the most affordable way to get there. Alternatively, you can also hire a car or private van, although this tends to be more expensive than taking the bus.
From Pokhara to Chitwan you can take several tourist buses departing a few times daily. The buses leave from Pokhara's main bus station, about 2km northwest of the lakefront. You can expect the ride to last 4-5 hours depending on road conditions and it will cost about NPR 800 / €7 for a seat.
A private driver will easily cost US$ 30-50 but it can be more convenient if you are with a small group or if you don't have much time to explore Nepal.
The weather in Chitwan National Park
Chitwan National Park is close to the Bihar province of India, where extreme monsoons are common and December to February are not the perfect months to visit this area.
The best time to visit Chitwan National Park is from March to May or late September to November when the weather is generally bright and sunny, and the evenings are cooler. These conditions are perfect for a safari and spotting animals as there is plenty of wildlife activity in the park.
Besides taking part in activities such as a jungle jeep safari, canoeing, and bird-watching there are also plenty of cultural programs that can be enjoyed during this time of year. So prepare yourself for a truly unforgettable experience!
No matter what season you visit Chitwan National Park, it is best to be prepared for sudden weather changes.
READ ALSO: 13 amazing travel tips for Nepal: things you need to know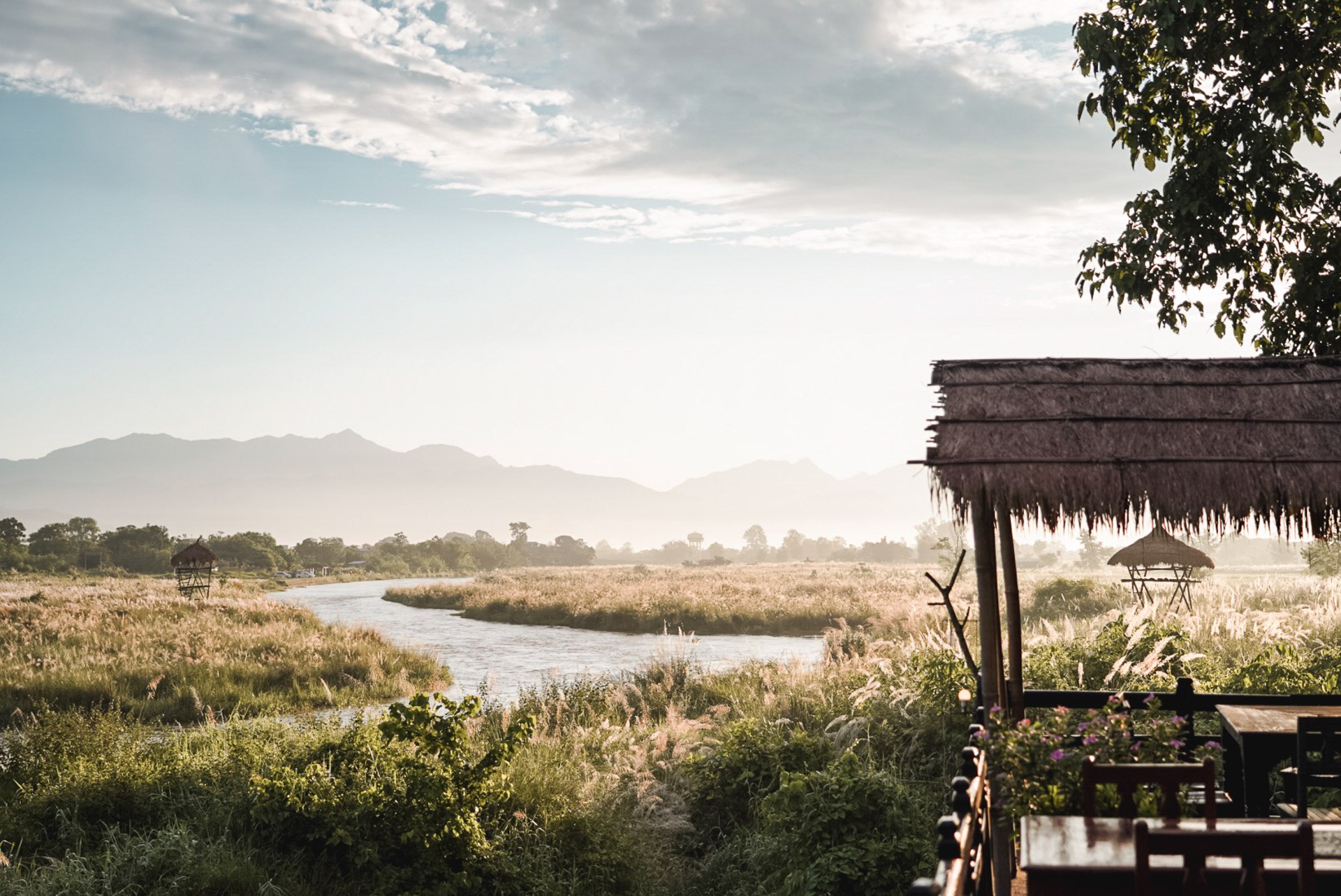 Where to book a safari in Chitwan?
The easiest way to arrange your safari in Chitwan is through the hotel or accommodation where you are staying. However, if you want to organize your own tour, websites like GetYourGuide, Klook, or Viator can be very helpful.
If you have more time to plan your tour, there are booking offices in Kathmandu, Pokhara, and in the towns around the National Park where you can choose from a variety of options while also supporting the local economy.
Since my hotel offered an amazing package including all the activities in this article, I decided to book that tour and it was fantastic!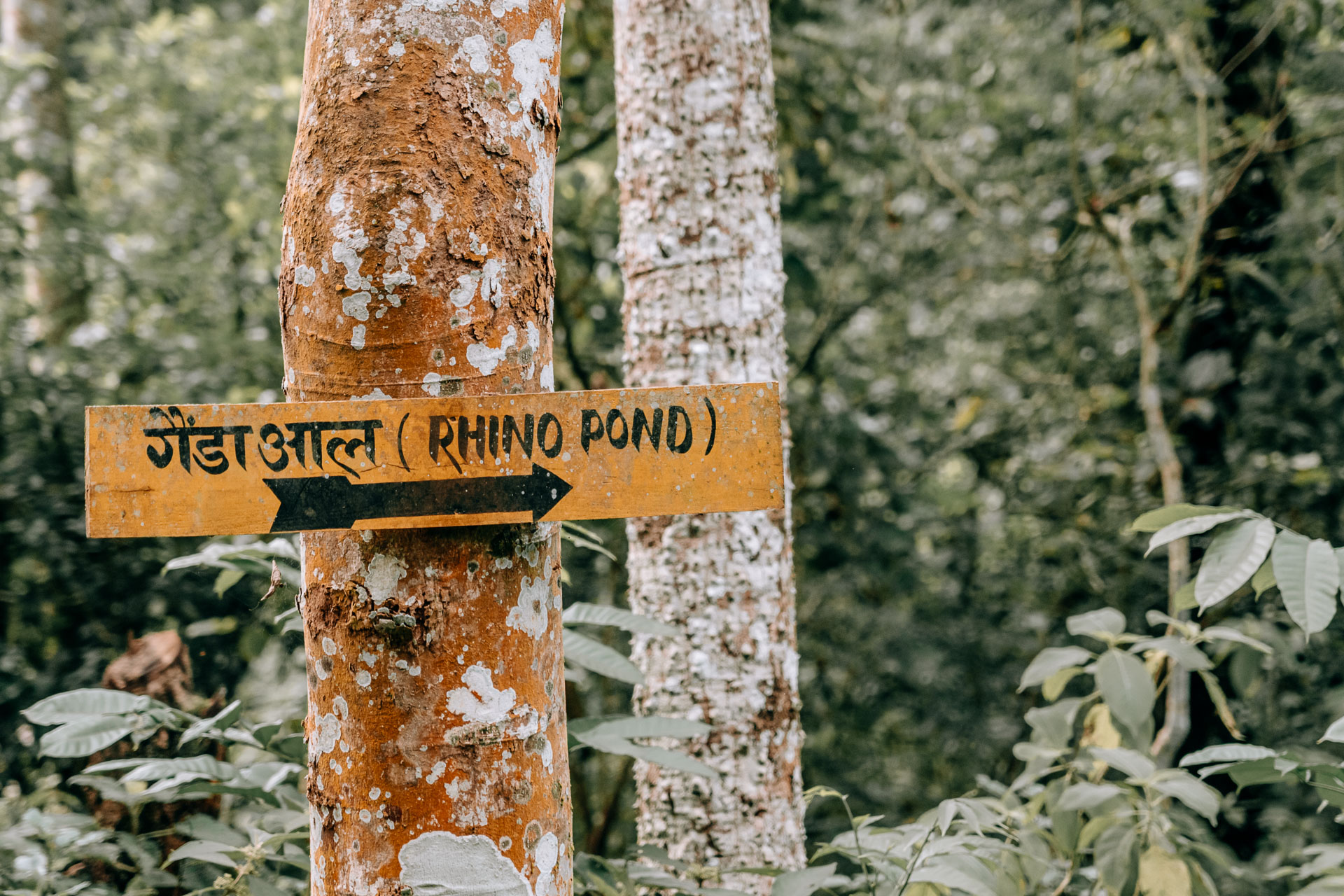 How much does a safari cost?
Prices for a single Safari can vary depending on how long the tour is and any additional services you decide to purchase, but generally, you'll end up spending between US$100-250 depending on your needs.
This includes your park entrance fee, accommodations in the park (in either jungle lodges or tented camps), as well as bird-watching activities like canoeing, jeep safaris, elephant rides, and/or nature walks.
For more comprehensive packages that include food, drinks, and roundtrip transport from Kathmandu you will likely pay more than US$500.
Sapana River Lodge has a wide range of activities to choose from but this is the package I choose:
National Park Permit – NPR2000 / €15 per person
Walking safari tour – US25 per person
The morning half-day jeep safari – US$240 per jeep for 6 people, my partner and I were able to share with 3 other people
Tharu village tour – US$ 8 per person
TIP: You can book your accommodation and decide later which activities you'd like to join.
READ ALSO: Nepal Budget: How much does a trip to Nepal cost?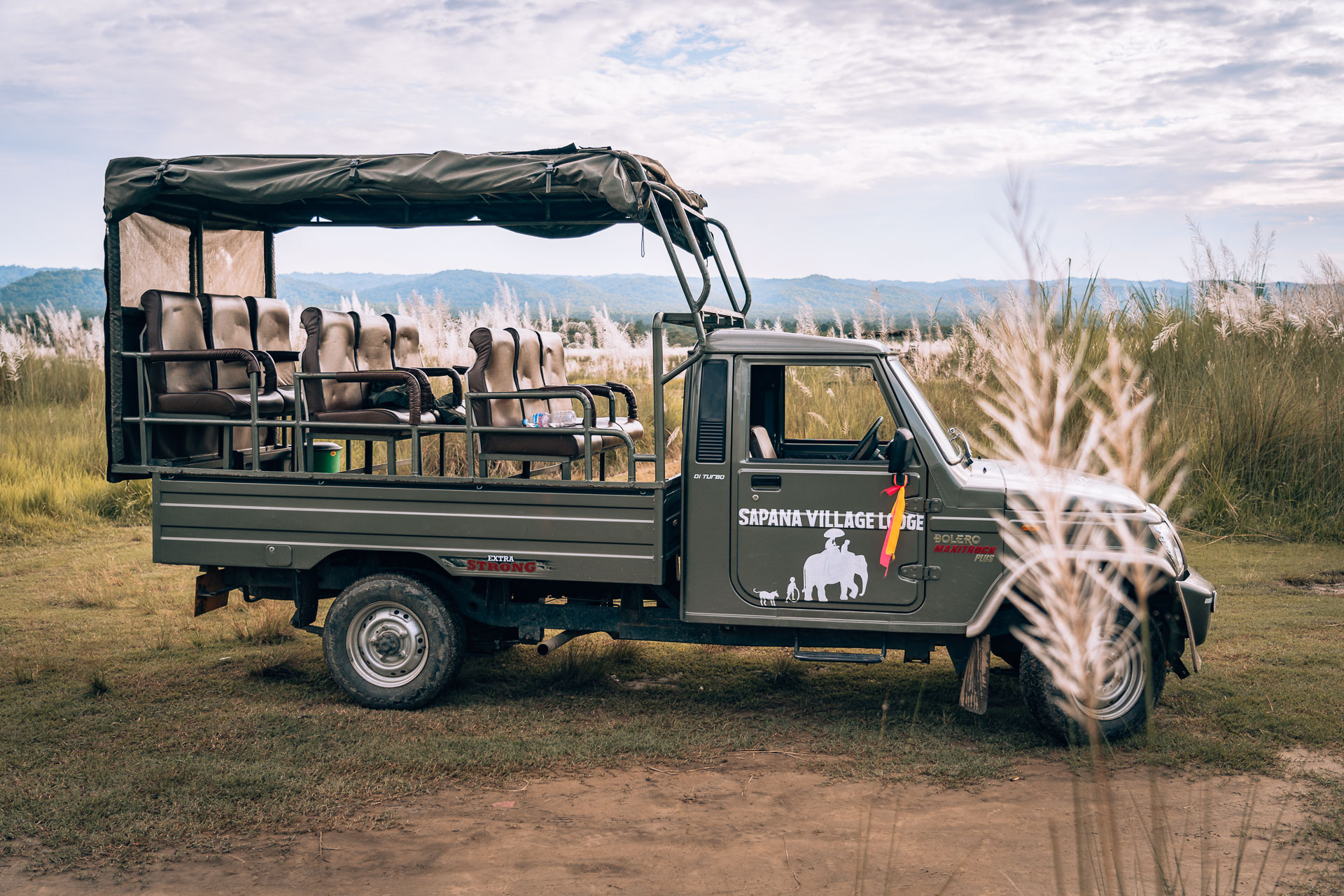 Hotels in Chitwan?
Visiting Chitwan National Park is an incredible experience; it's the perfect destination for any wildlife enthusiast! There are a variety of accommodation options close to the park ranging from luxury tents and lodges to budget-friendly hostels with price ranges between €20-200 per night.
Many hotels near the park offer traditional Tharu décor, located just minutes away in villages such as Saurahh, Narayani, and Kasara. Whichever you pick, you will be able to enjoy delicious Nepali cuisine surrounded by lush wilderness and plenty of animals!
Taking part in exciting activities such as elephant rides (which I do not recommend), jeep safaris, and canoeing on the Rapti river can be arranged directly through your hotel.
READ ALSO: 15 x best hotels in Nepal
6 reasons to visit Chitwan National Park
The wildlife in Chitwan National Park
One of the main reasons to visit this extraordinary National Park in Nepal is for its incredible wildlife! Bengal Tigers, One-horned rhinos, leopards, reptiles, and over 500 species of birds are among the amazing wildlife that makes their habitat in this magical place.
Birdwatchers will be thrilled to find countless varieties of birds along the numerous riverside corridors. Chitwan National Park offers an incredible glimpse into a truly stunning ecosystem that must be experienced firsthand!
Unfortunately, I was not able to spot any Royal Bengal Tigers but I am pretty sure, I will visit again!
READ ALSO: 9 best places to visit in Kathmandu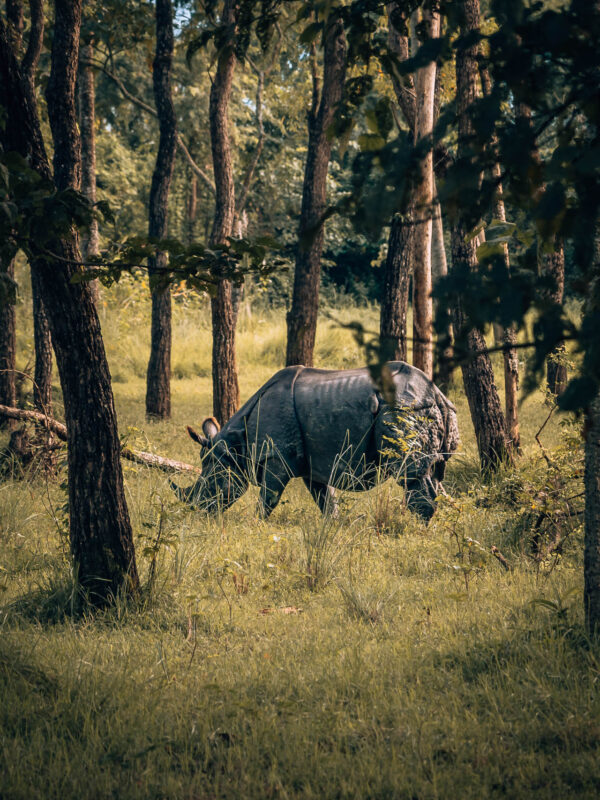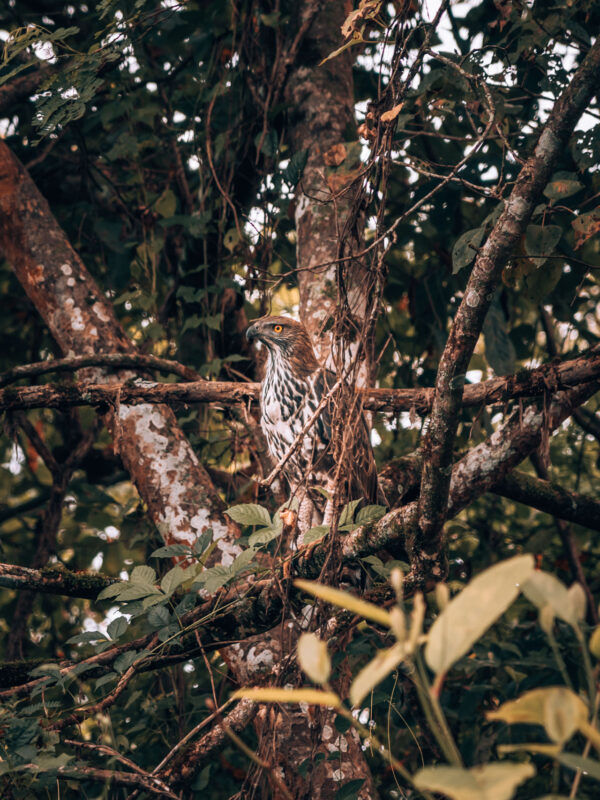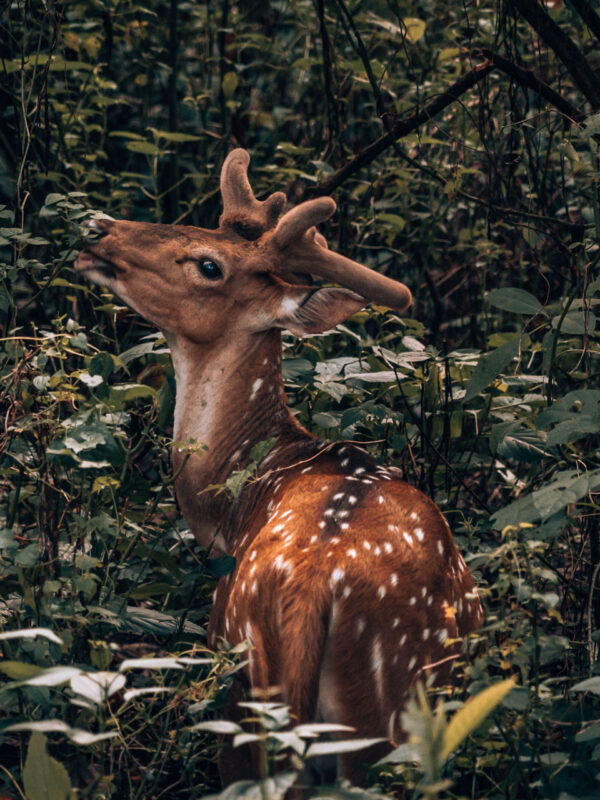 Admire the wildlife from a dugout canoe
Paddling down the river on a traditional dugout canoe, you can witness incredible wildlife such as crocodiles, deer, monkeys, and over 400 species of birds – some of which are rare.
Surrounded by lush green vegetation and majestic Himalayan foothills in the background, Chitwan National Park is famous for its diversity in flora and fauna.
After lunch, I went together with 3 other people and a guide on a canoe safari and we saw much wildlife along the way such as crocodiles, birds, deer, and monkeys.
The best times to do a canoe safari are during early mornings or late afternoons when there are many opportunities to sight animals that come close to the riverbank. Be prepared for some thrills or possibly even an encounter with gracefully swimming elephants!
BOOK: Experience a canoe ride on the Rapti river including a guided walking tour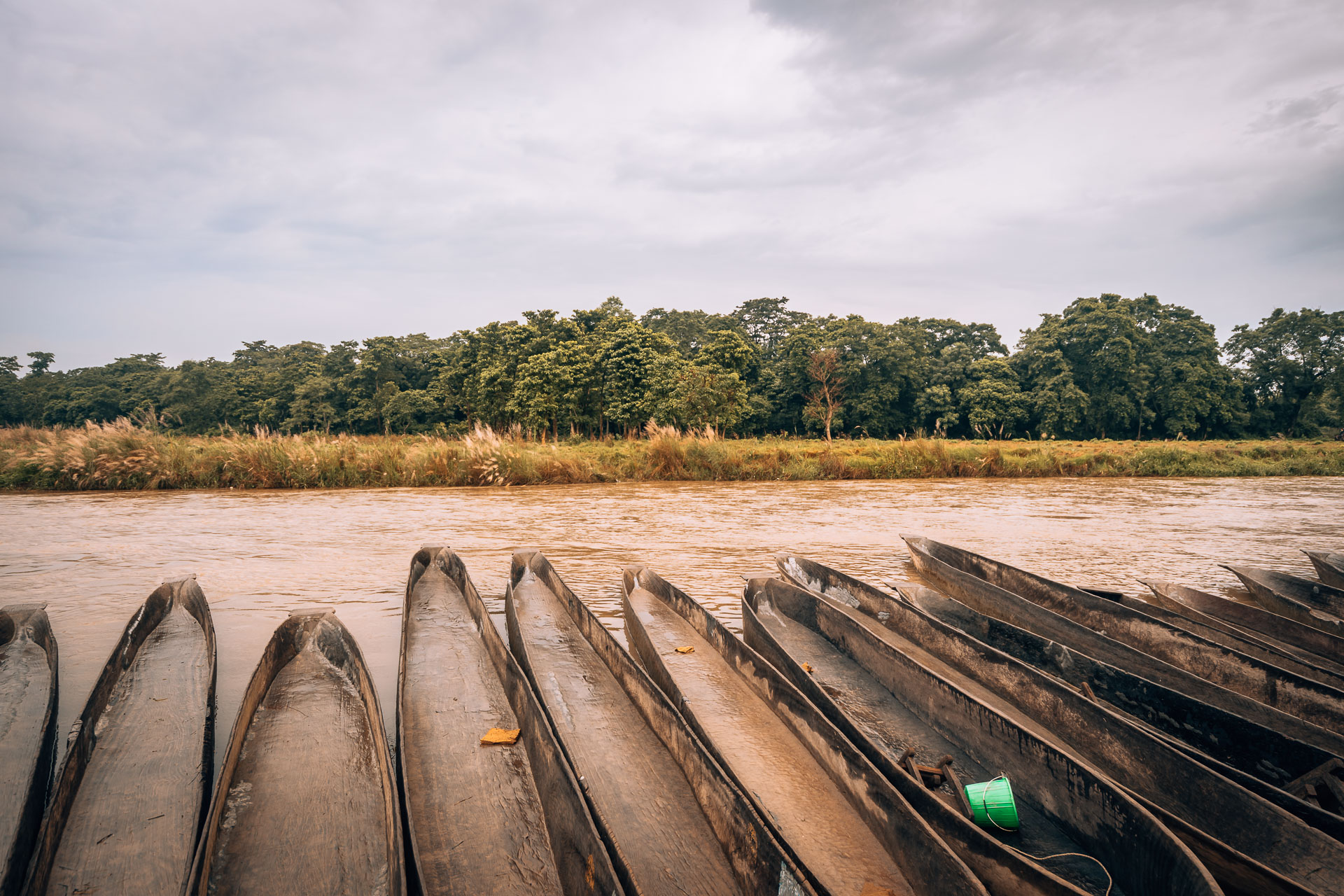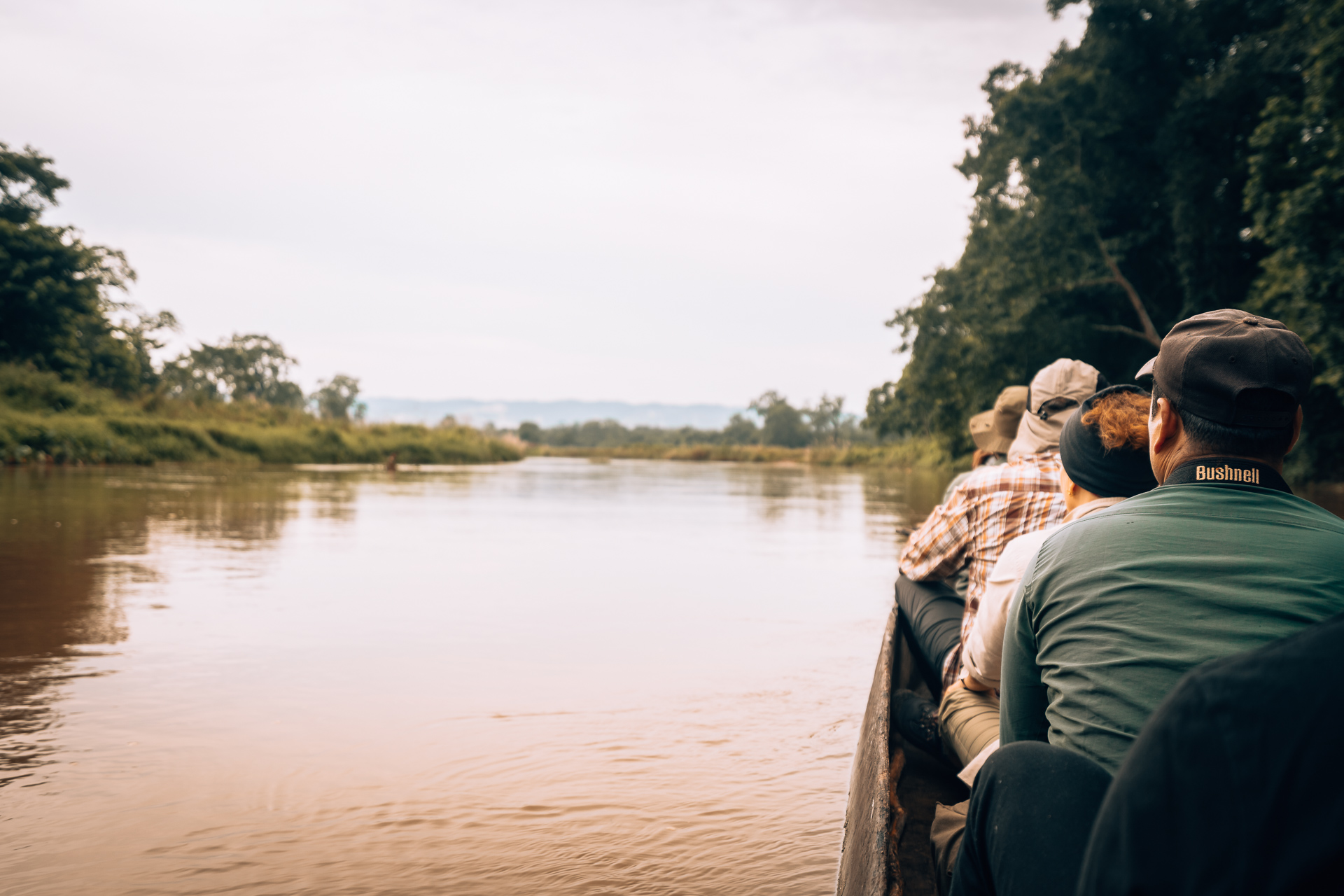 Wander through the jungle during a walking safari
You can lose yourself in the beauty of this one-of-a-kind landscape, watching elephants and rhinos from close quarters as you trek on foot through the glades of tall grasses.
Accompanied by an experienced guide, you'll marvel at the incredible variety of flora and fauna and discover its hidden secrets on a thrilling walking safari!
As soon as we crossed the river with the dugout canoe, we started walking in the National Park and came across some deer, a one-horned Rhino, and a lot of other wildlife.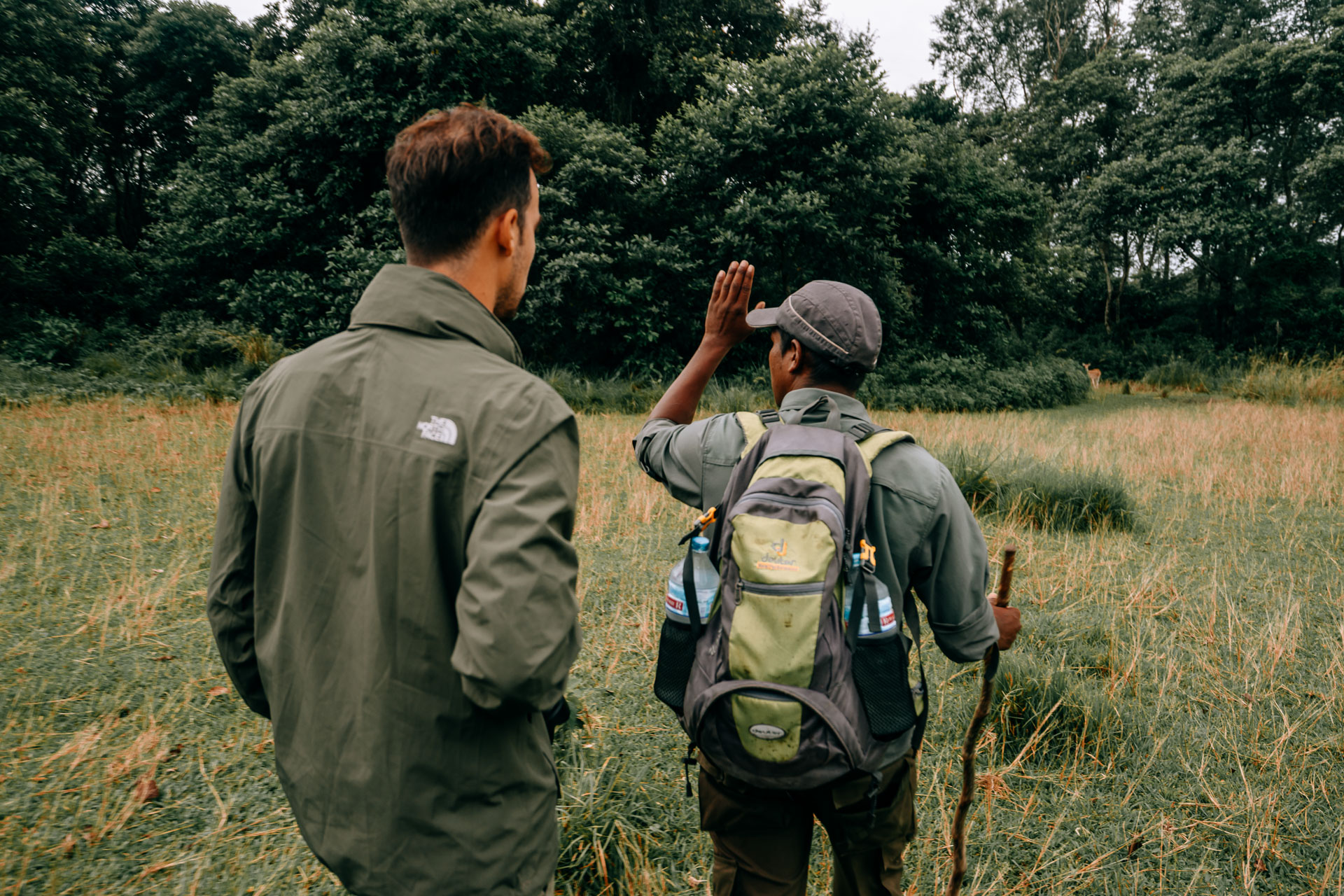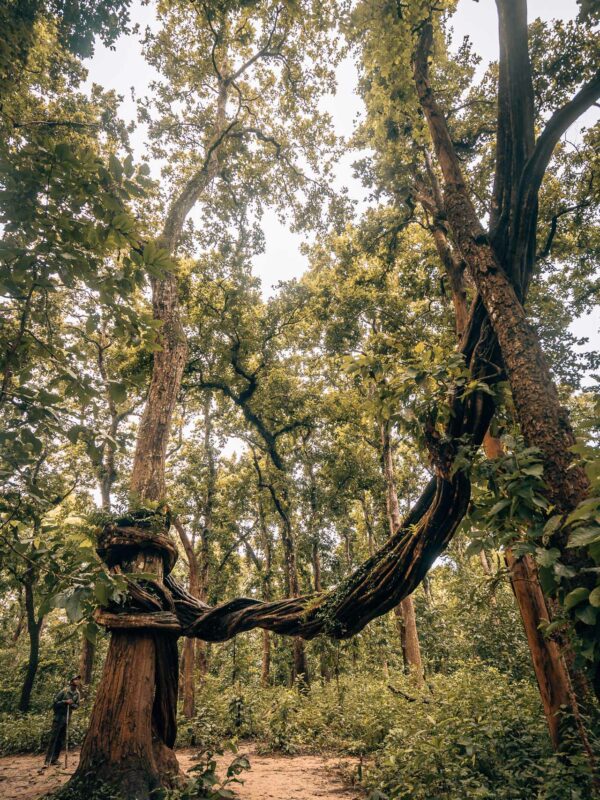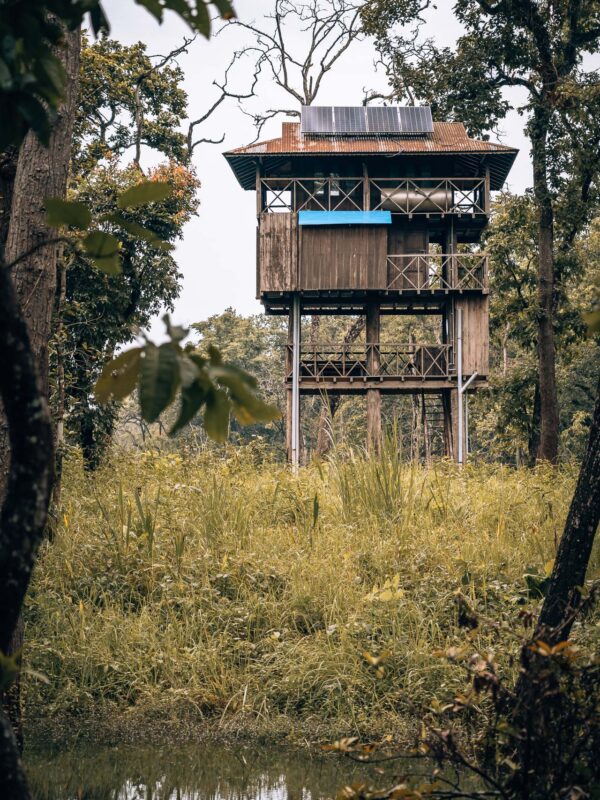 Learn more about the Tharu Culture
Before we headed to the entrance of the National Park for a jeep safari, we stopped by the local Tharu Museum for an interesting tour.
Discovering the Tharu culture in Chitwan is a great opportunity to get a more complete picture of the nation's history and future. Taking a cultural museum tour of their ancient villages will give you an enjoyable experience that cannot be found anywhere else.
As you stroll through the collections and marvel at intricate wooden ornaments and vibrant traditional clothing, you can learn about the long-standing connection between man and nature, traditional crafts, and folk arts.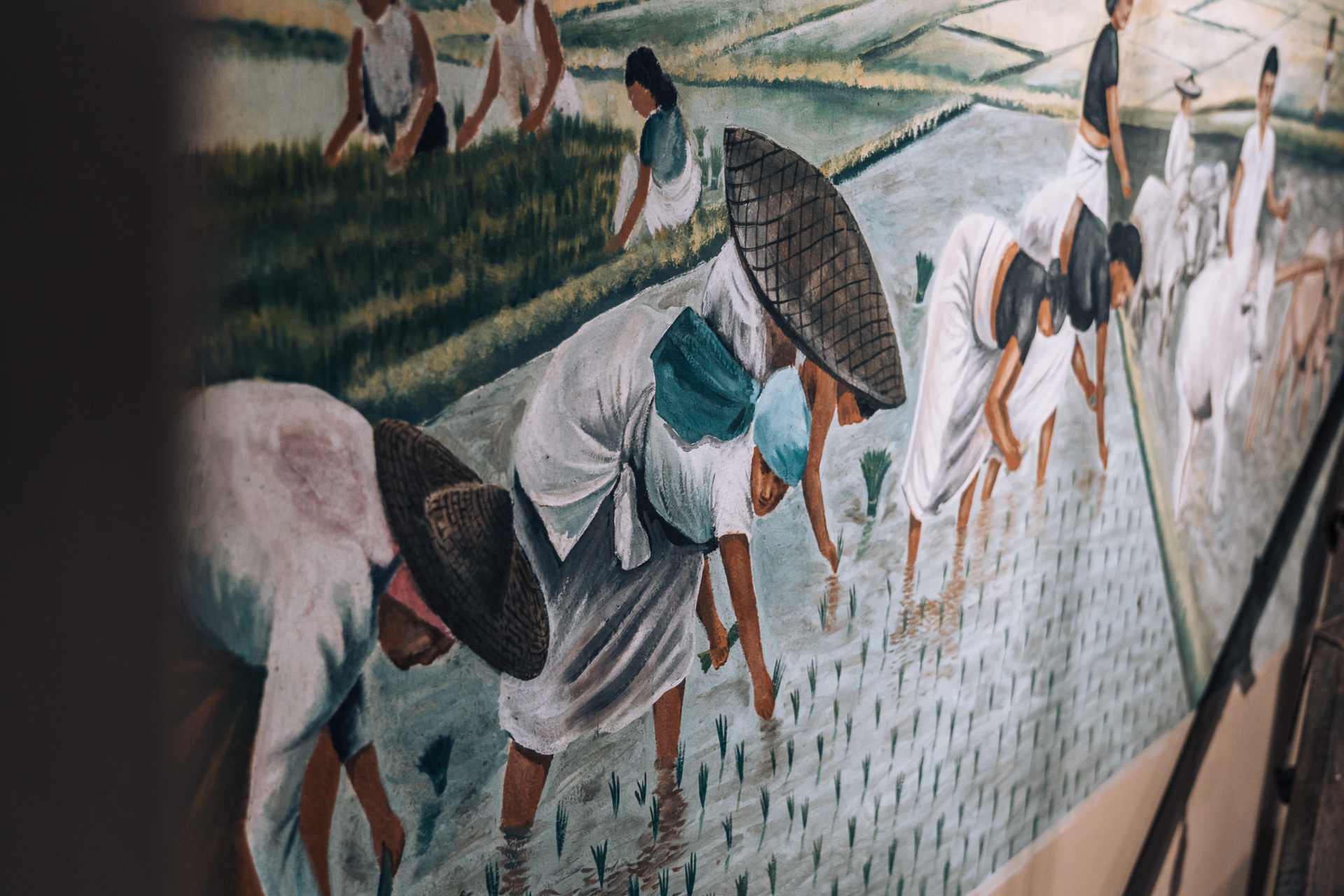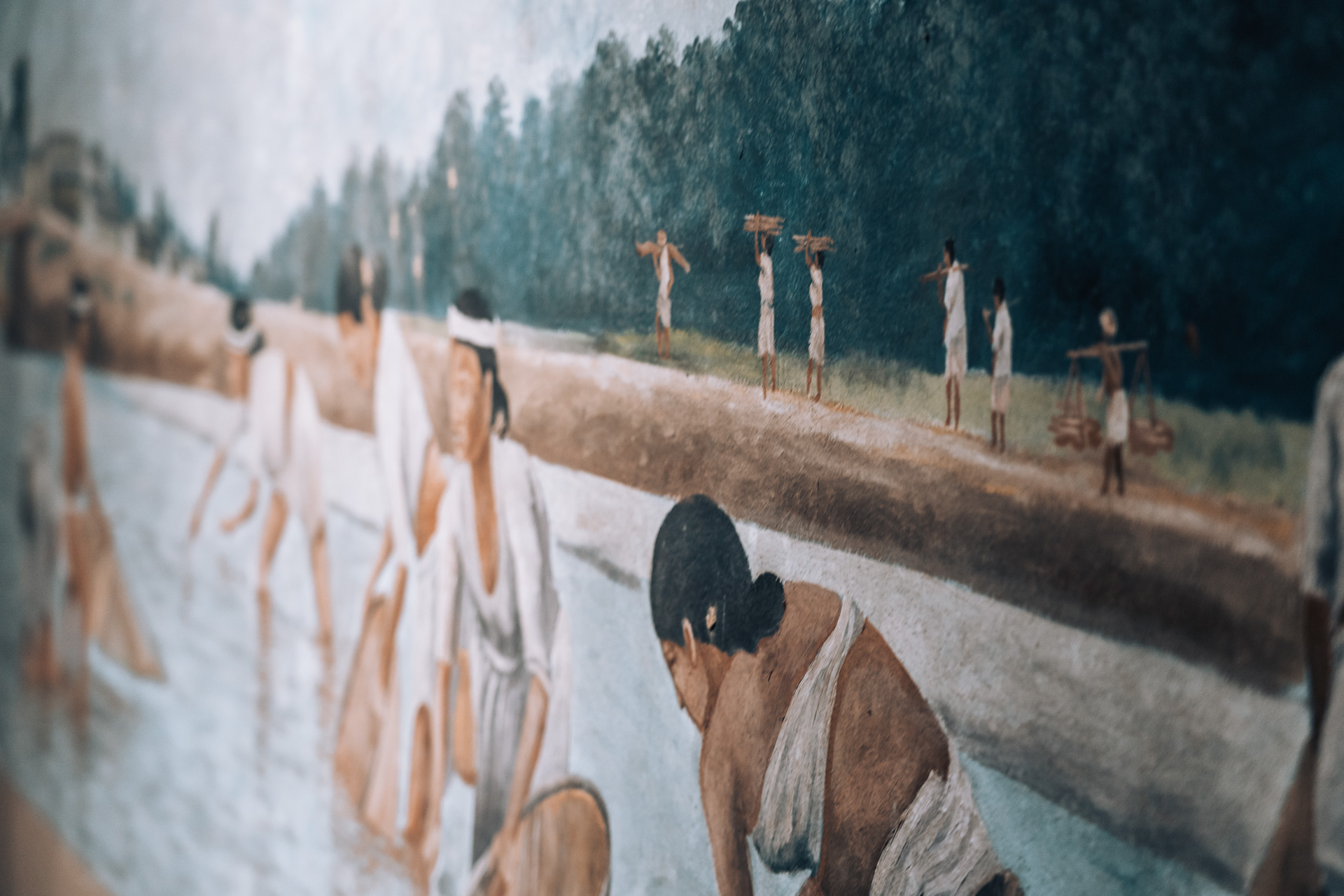 Explore the National Park with a jeep Safari
A jeep safari in Chitwan is one of the most rewarding experiences I had in Nepal. Exploring the lush forests and grasslands of Chitwan National Park offers a unique view of nature that you won't find anywhere else.
During a jeep safari, you'll be able to spot wild animals like rhinos, tigers, and elephants with a knowledgeable local guide to help point out some of the unique flora and fauna.
The drive along India's border takes you through dense jungles and rivers, giving an exciting glimpse into the culture and wildlife in this protected area. Experience early morning game-viewing while taking in the stunning views around you – it's a truly unforgettable adventure.
I joined this unique safari in Chitwan and booked it through the Sapana Village Lodge, which was also an amazing place to stay in Nepal!
BOOK: Discover the incredible wildlife of Chitwan during a guided jeep safari!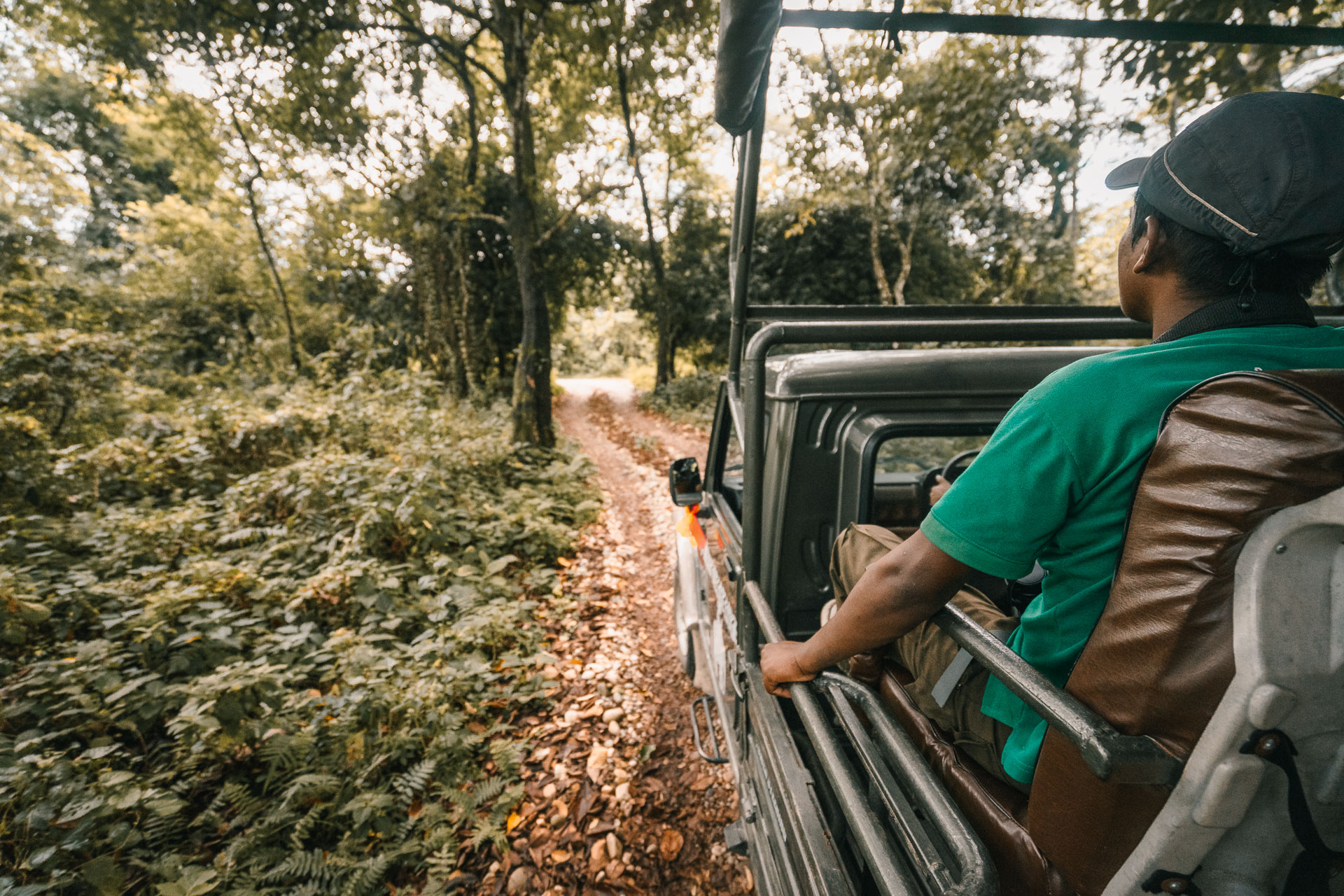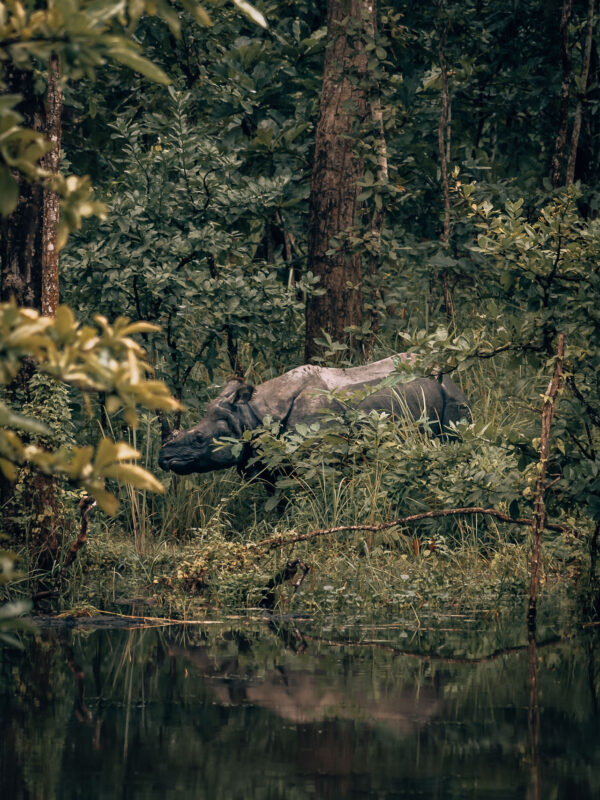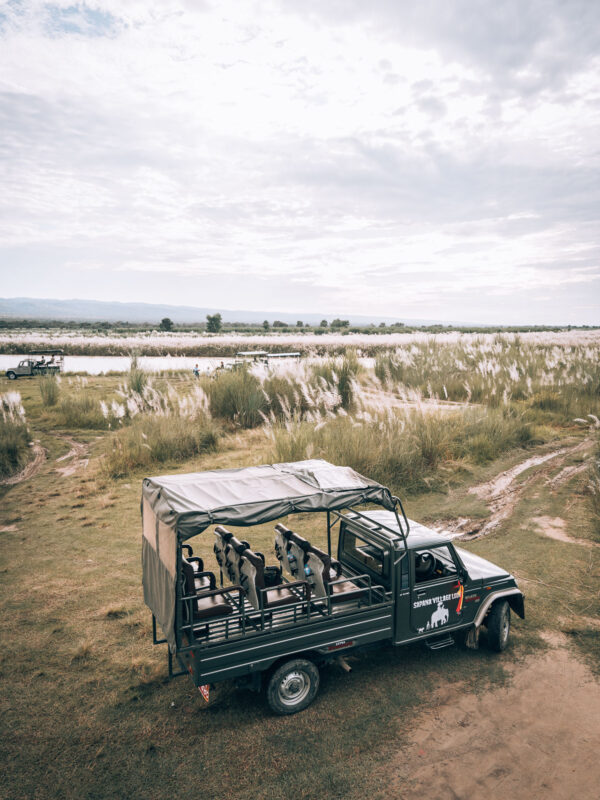 Unwind and relax
Relaxing at Chitwan is a great way to give your body rest after a few days of hiking in the Himalayas or just to enjoy the rich natural environment. Since I just hiked for 5 days of the Mardi Himal trek, I really needed some time to recover.
And with its serene riverfront, lush greenery, and iconic wildlife, Chitwan was the perfect experience to unwind and still enjoy the beauty of the country.
Besides soaking in the beauty of nature, you can sample traditional Nepalese cuisine, explore the local markets for souvenirs, or just sit back and enjoy a world-class spa service in your hotel or resort.
Believe me, I could stay here for weeks!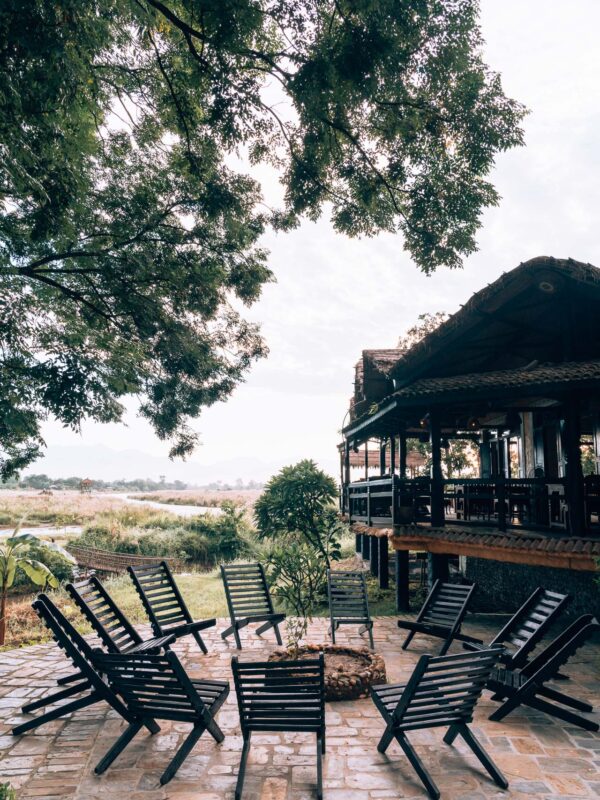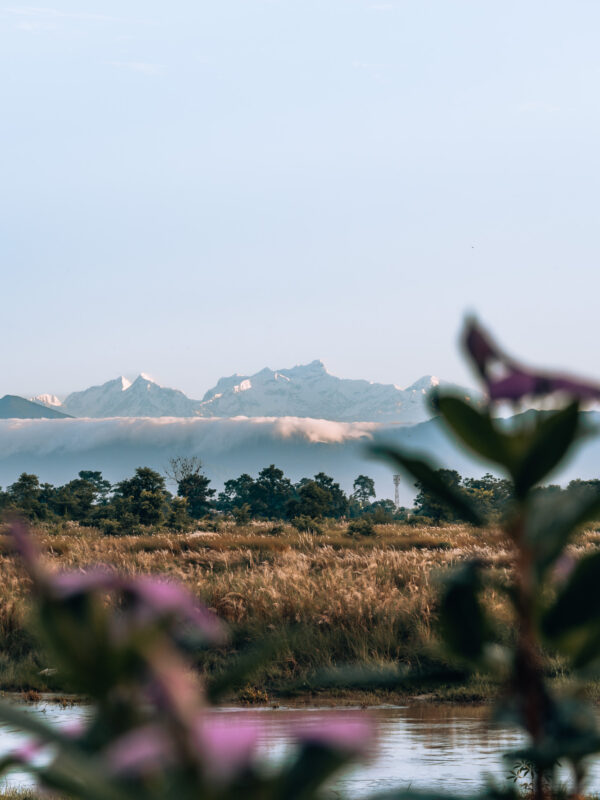 A visit to Chitwan provides a unique blend of natural wildlife, cultural attractions, and recreational activities. For those looking to experience a bit of everything, it's the perfect destination in Nepal
With its stunning landscape, amazing wildlife, and fascinating cultural attractions, it is a destination that will leave you in awe and with memories that will last a lifetime.
Add this amazing place to your itinerary for Nepal and if you have any questions or would like to share tips, let us know in the comments.
READ ALSO: The breathtaking Ghorepani Poon Hill Trek in Nepal in 4 days