12 awesome things to do in Fremantle
Disclosure
Welcome and thank you for visiting this article. Before you start reading, you need to know that some of the links on my website are affiliate links of which I receive a small commission from the sale of certain items, but the price remains the same for you.
If you're looking for a place with plenty of character, Fremantle or Freo is the place for you! Situated on the banks of the Swan River in Western Australia, this seaside city is home to a variety of attractions that are sure to please everyone.
From visiting the markets to a day trip to Rottnest Island, there's something for everyone and in this blog post, I will show some of the best things to do in Fremantle.
READ ALSO: 10 amazing day trips from Perth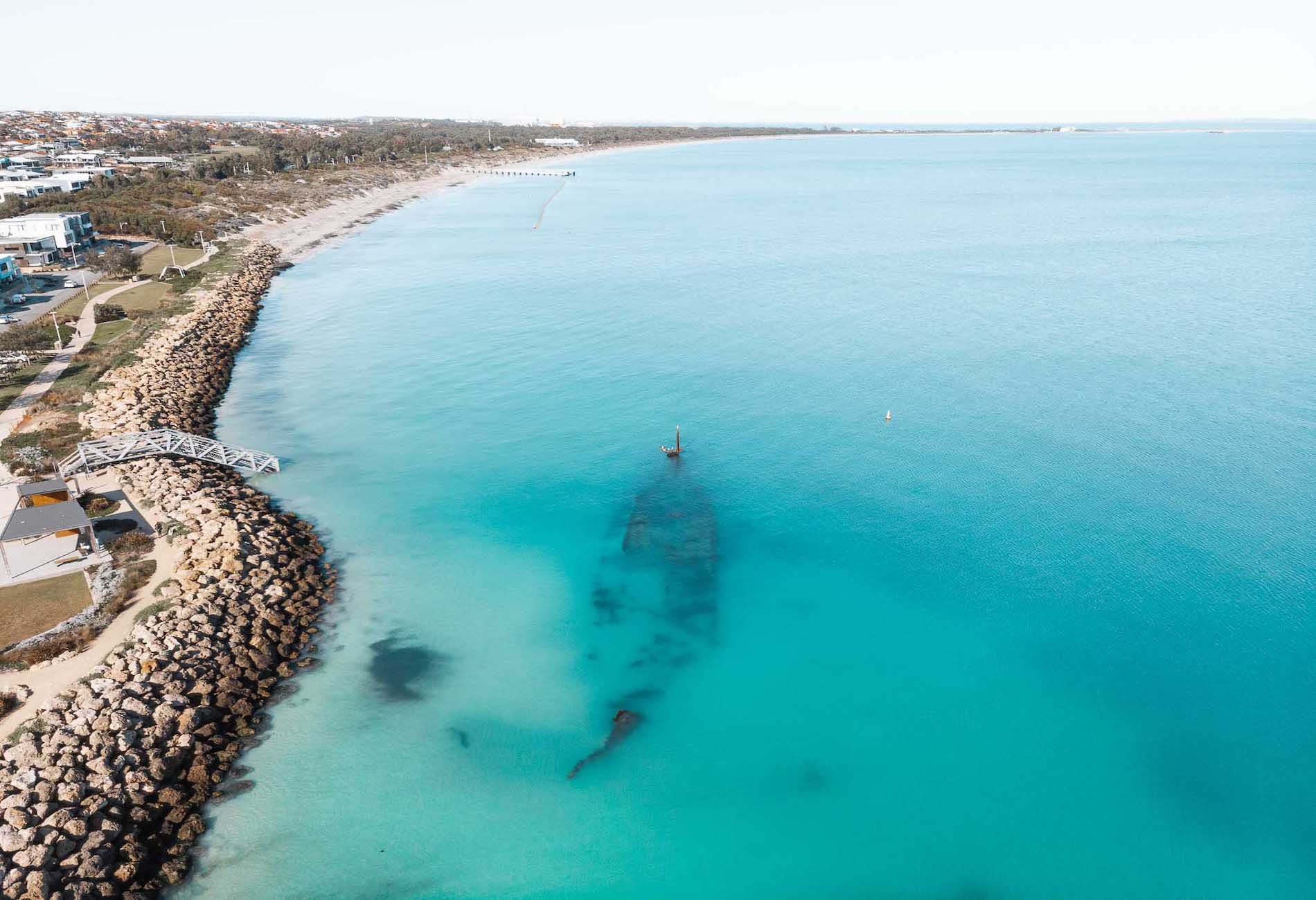 How To Get To Fremantle From Perth?
Visiting Freo is the perfect day trip from Perth or a weekend getaway located just 30 minutes south of the city. Depending on your budget and preferences, there are a few different ways to get here from Perth.
BY TRAIN:
The most popular option is to take the train from Perth as this journey takes only 30 minutes and is a great way to avoid the traffic. The trains run frequently and are reliable, making this a great option for those who want to avoid traffic and it costs about AU$ 4.80 per person/one way.
BY BUS:
If you're looking for a cheaper option, you can take the bus, which takes about 45 minutes, depending on traffic. However, there is no direct bus but you can get there by taking lines 114 and 915
BY CAR:
The easiest option is to drive from Perth by car or rent one as there are plenty of options in the city. The distance is only 20km but it can take longer than 30 minutes to get there depending on the traffic.
Accommodation In Fremantle
If you are planning to visit this amazing city and wondering where to stay? There are more than enough places to stay, from hotels and hostels to apartments and Airbnbs. Whether you're looking for affordable hotels or luxury accommodations, you'll find something to suit your needs.
You can find a bed in a shared room in a hostel for about AU$ 40, while a private hotel room will cost easily AU$ 150. Here are some of the best places to stay in Fremantle that I recommend.
12 Best Things

To

Do In Fremantle
Visit The Fremantle Markets
The markets are a must-see for any visitor to the city and offer a wide variety of goods, from fresh produce to handcrafted souvenirs.
You can also enjoy a meal or a refreshing drink at one of the many cafes and bars around the market. The markets are open during the weekend and there is always something new to see and do.
I spend about an hour at the markets and explored the surrounding area afterwards as there are many other shops and cafes.
OPENING HOURS: From Friday till Sunday, 9.00 – 18.00
BOOK: Explore the Freo Markets with a local guide during this 2-hour walking tour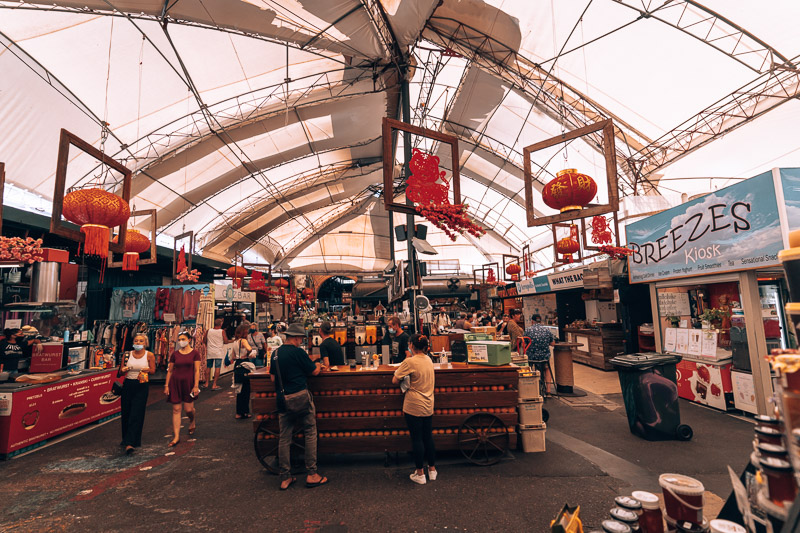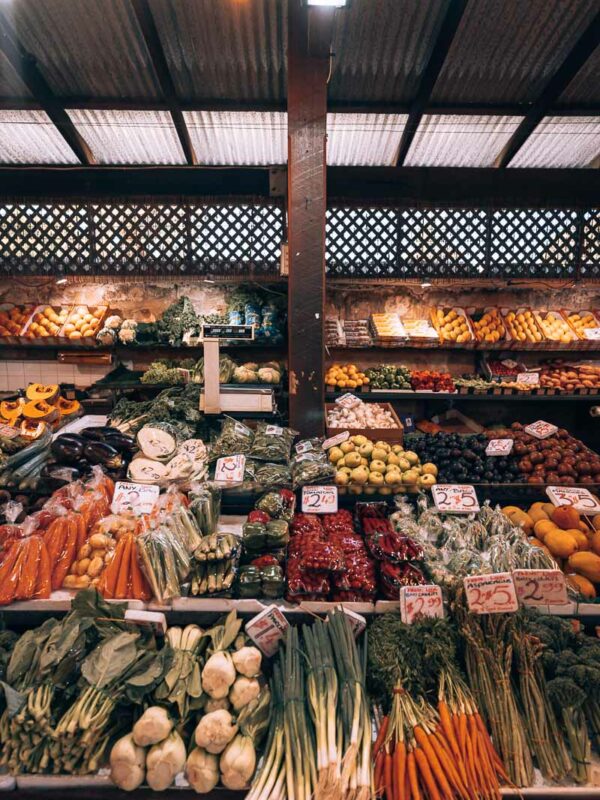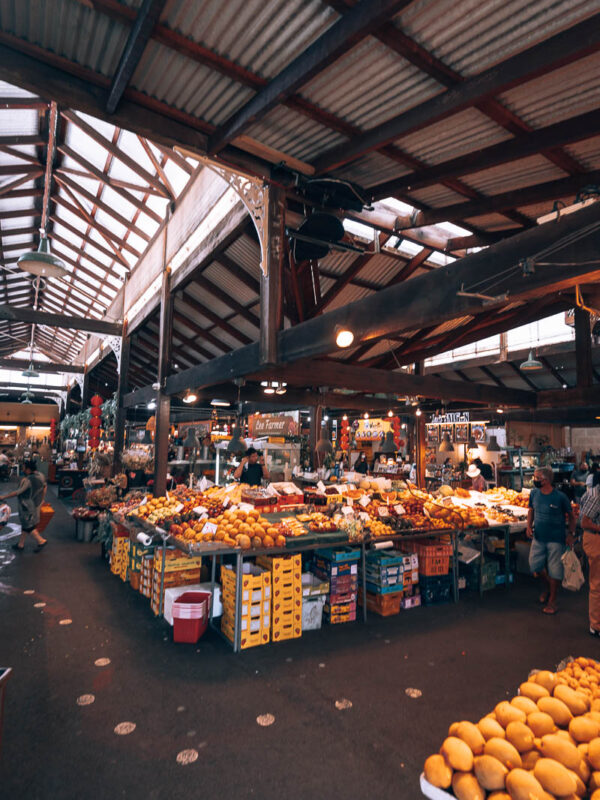 Explore The Beautiful Murals And Street Art
Freo is home to a vibrant street art scene, with murals and graffiti adorning the walls of buildings throughout the town and I had to discover some of them.
The best murals are located around South Fremantle on the corner of Silver Street, on the Marine Terrace Drive (East West Design) and at the South Beach Café.
BOOK: Explore some of the best Street Art and bars with this bike tour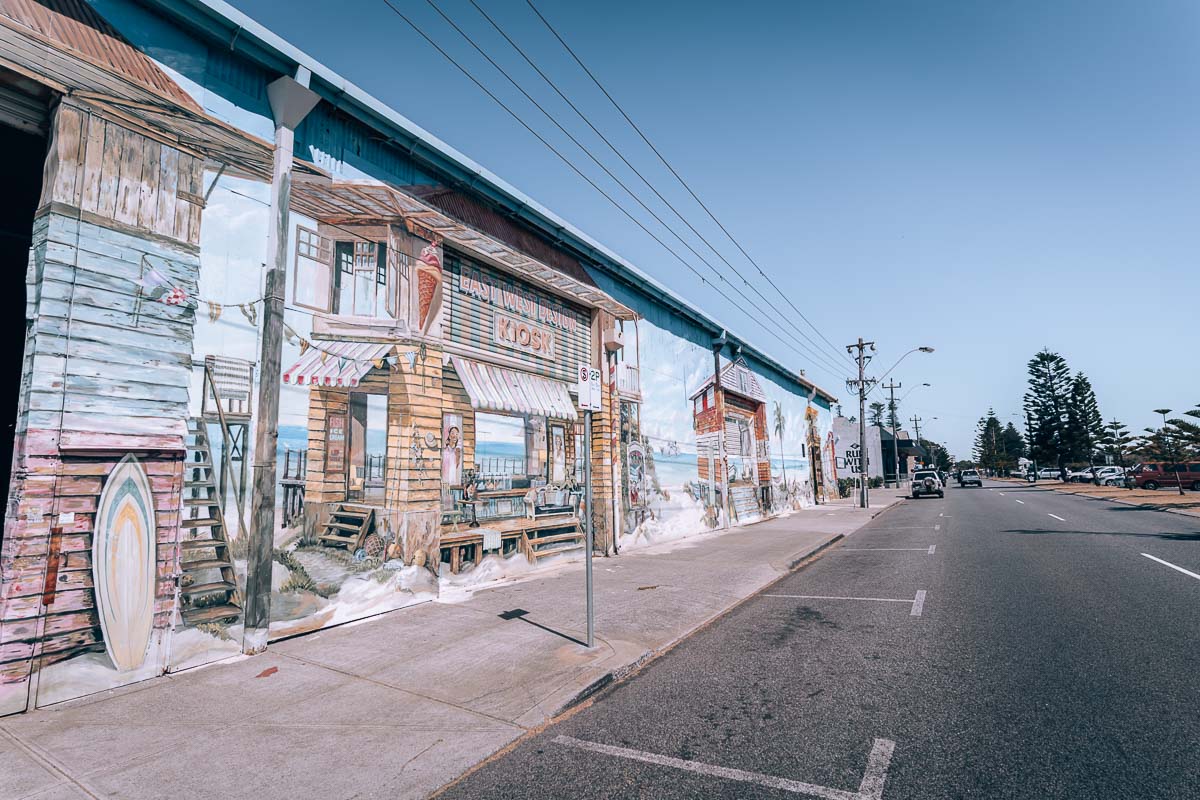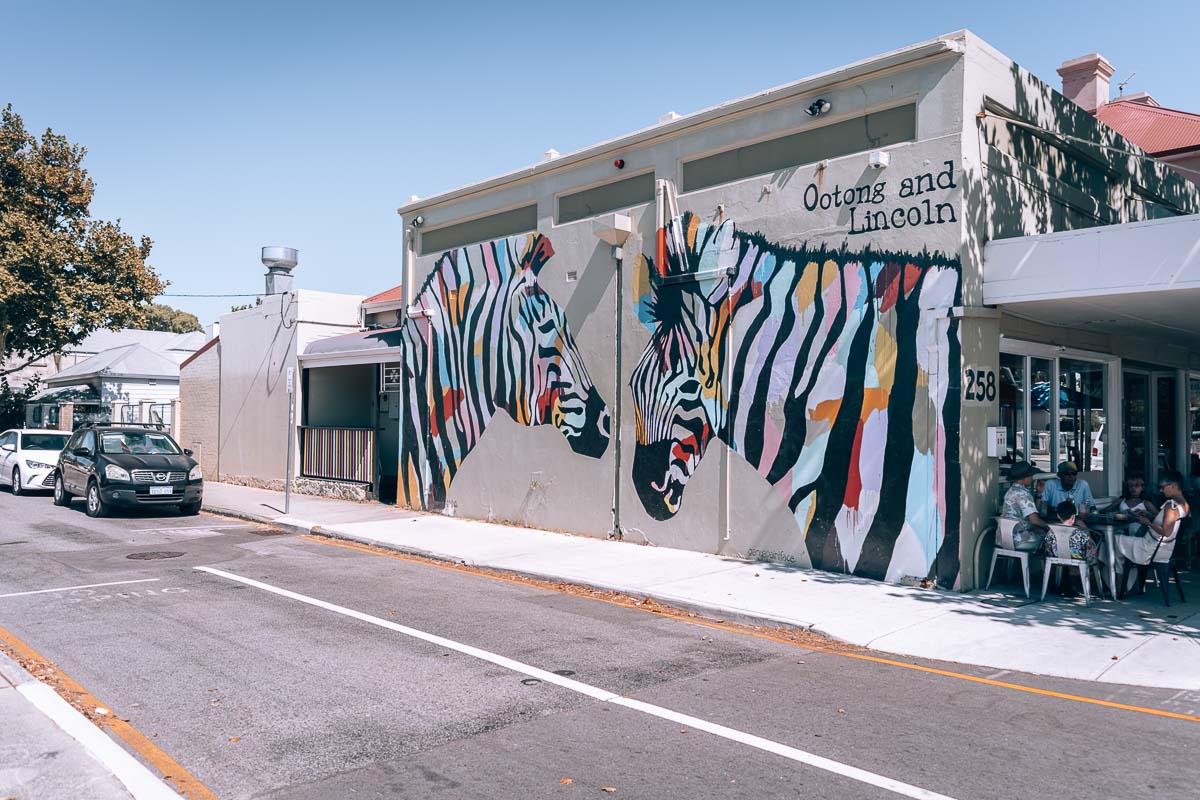 Wander through the old town
Wandering through Freo is like going back in time. The city is very cosy with many antique shops and vintage stores, which makes it a great place for shopping if you are into vintage and local crafts.
The post office, the National Hotel and some books stores are still in the old houses from the 1800's. Stroll from Market Street to Bannister Street and follow High Street to the end to reach the Round House.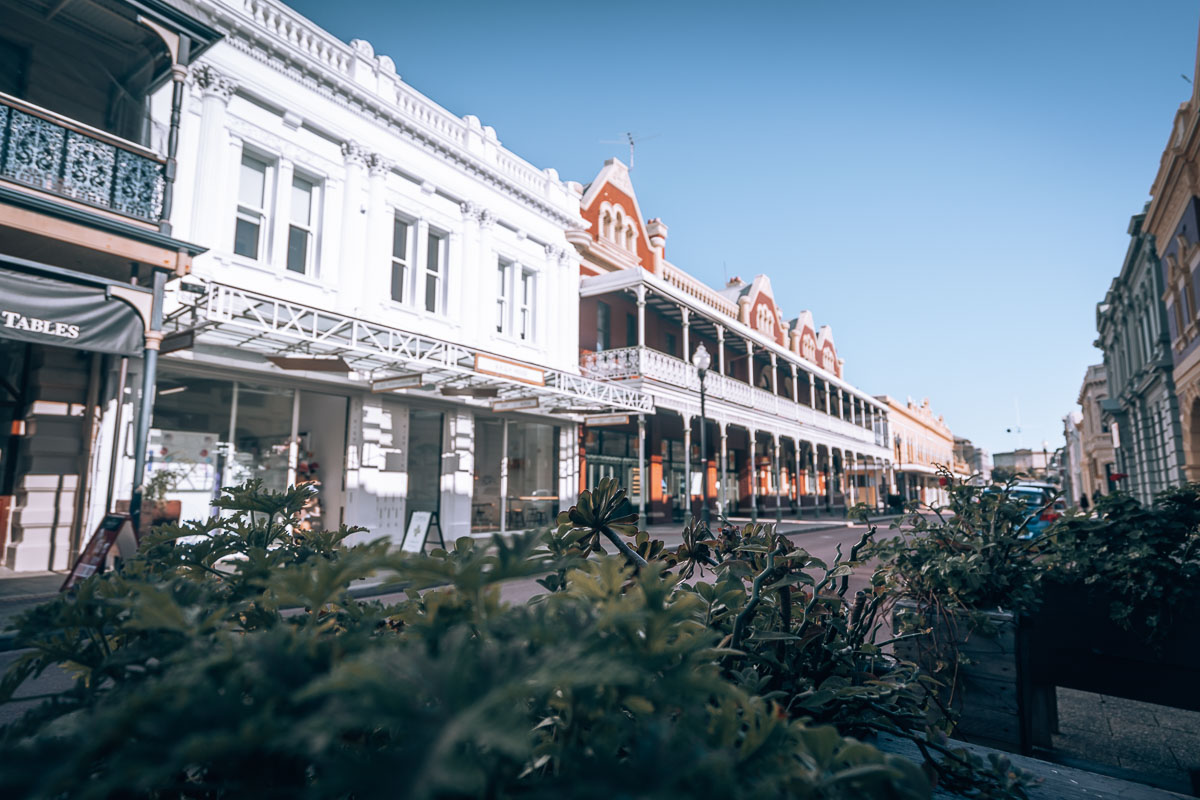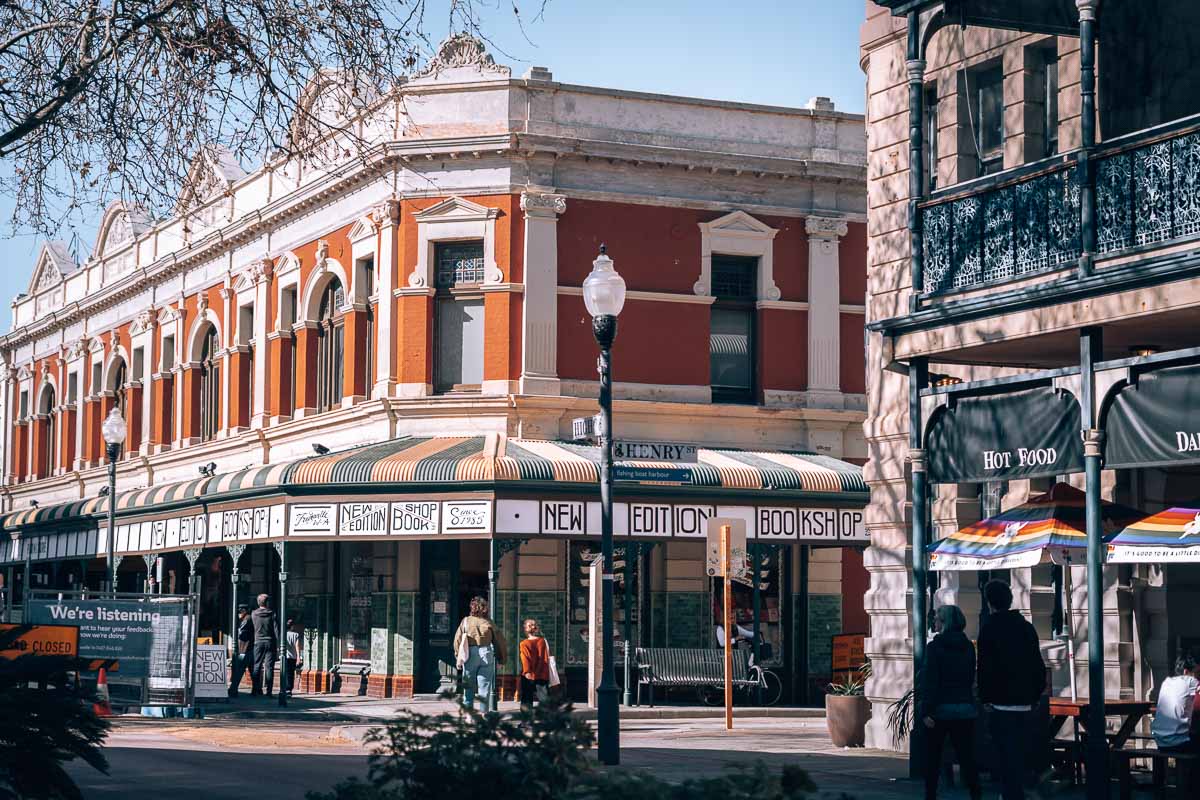 Explore the Round House
The Round House is the oldest still standing building in Western Australia which was used back in the days as a prison and built in 1830.
These days the Round House is used as a tourist attraction for exhibitions and education purposes.
BOOK: Visit the Round House with this self-guided audio tour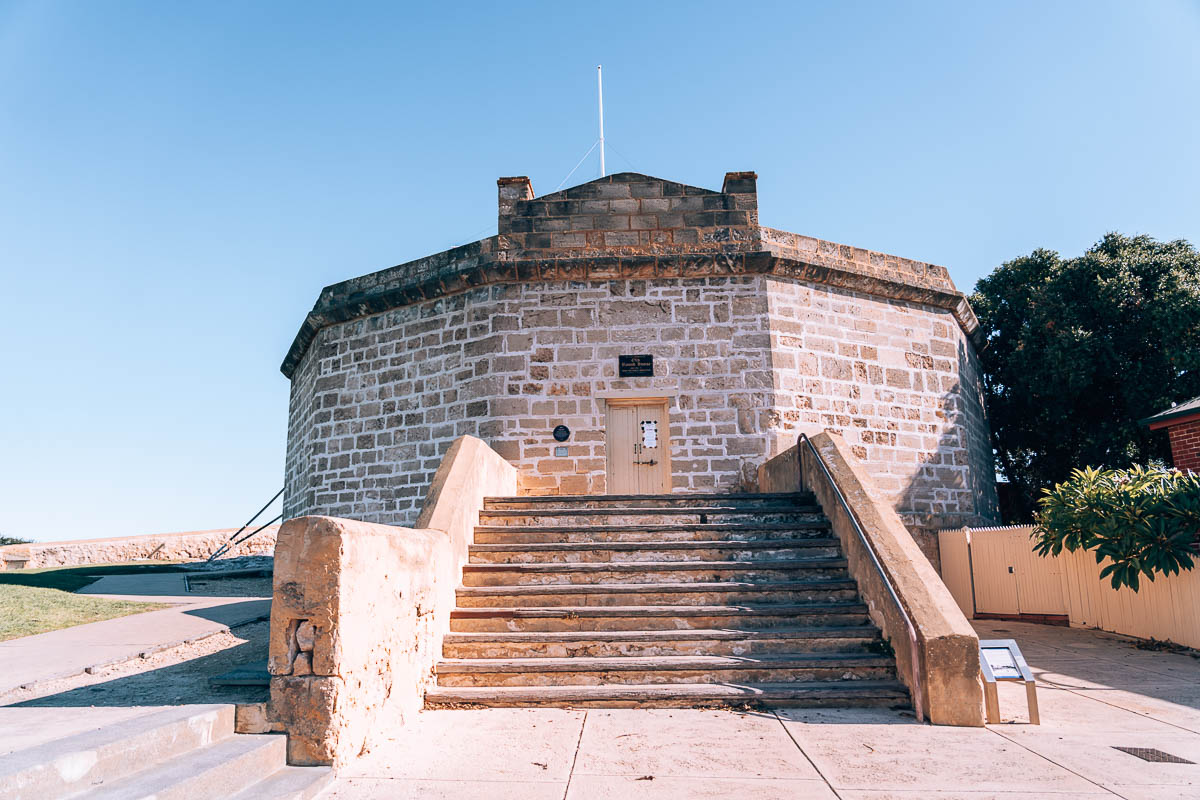 Relax At Bathers Beach
Bathers Beach is the perfect place to relax and soak up the Australian sunshine. With gentle waves and white sand, it's easy to while away an afternoon here. If you're feeling active, plenty of swimming, stand-up paddleboarding, and kayaking options are available.
And when you get hungry, there are plenty of cafes and restaurants nearby to refuel. So whether you're looking to relax or play, Bathers Beach is the perfect spot.
The beach is also famous for the Bather Beach Houses which are very similar to the Brighton Beach Houses.
READ ALSO: The best 5-day itinerary for Melbourne
BOOK: Discover Bathers Beach during this 2-hour walking tour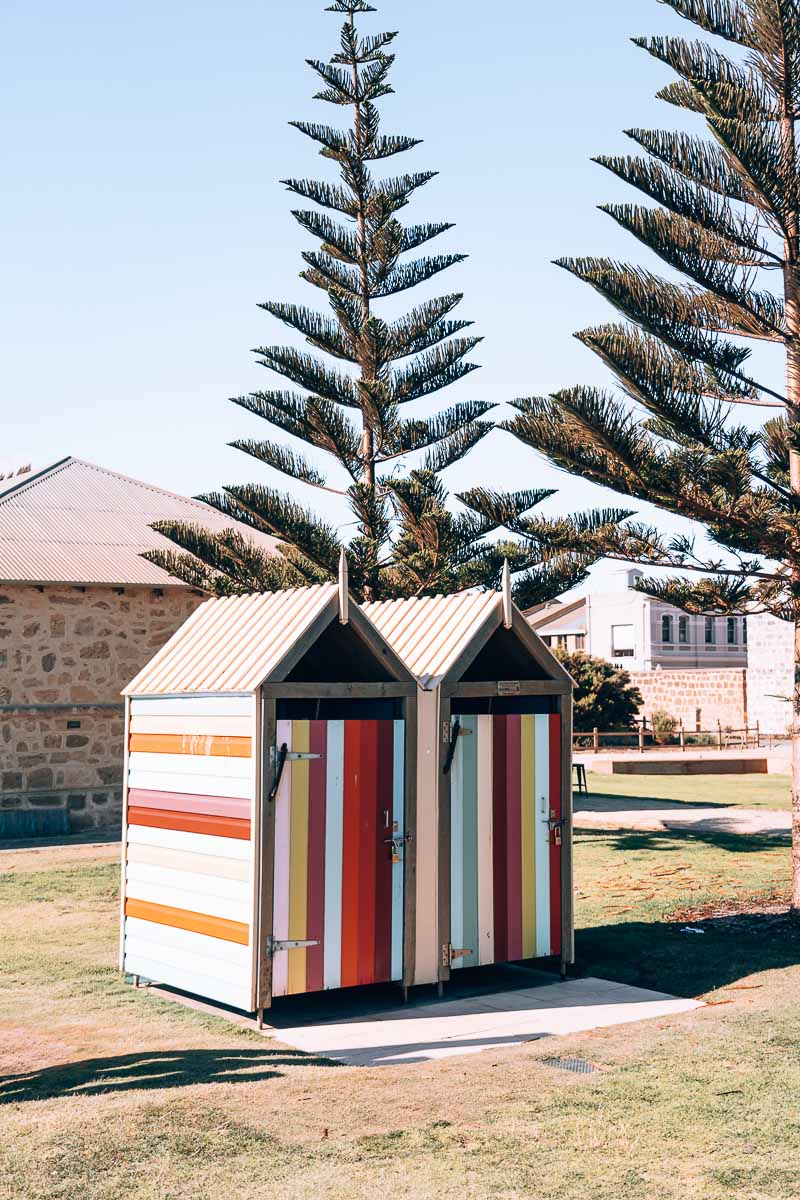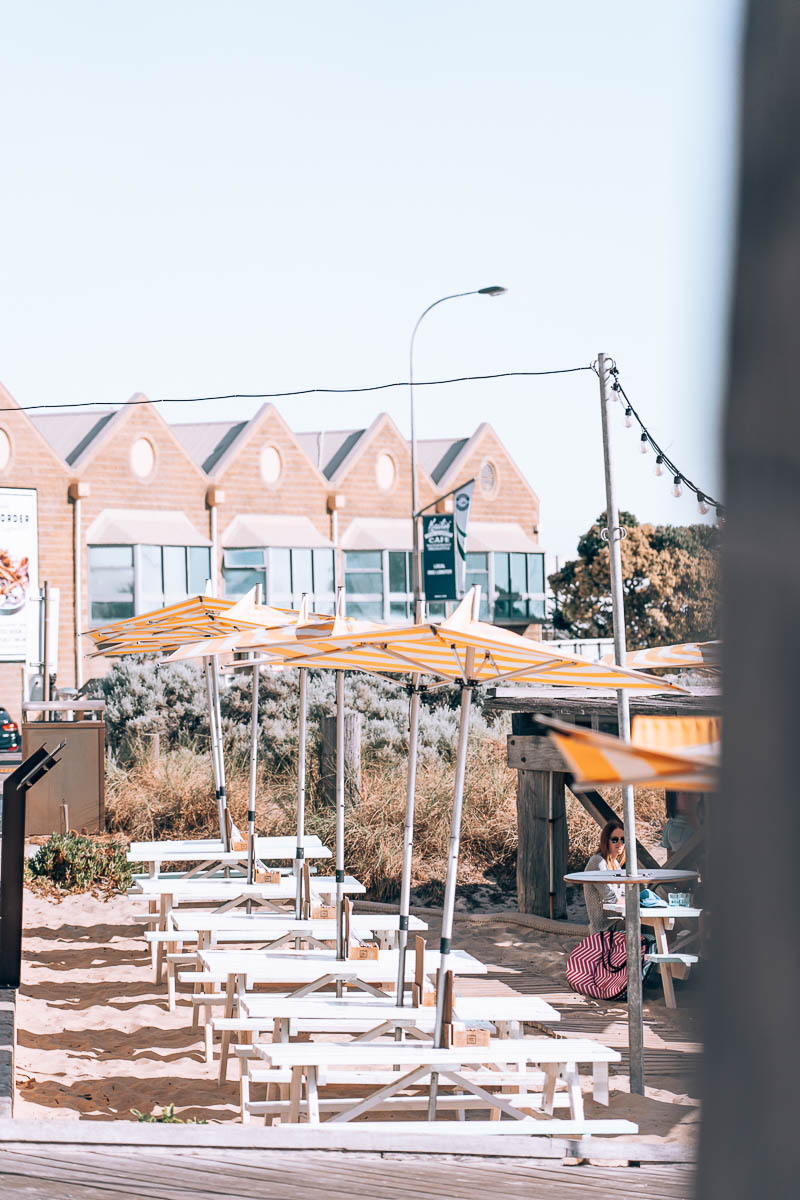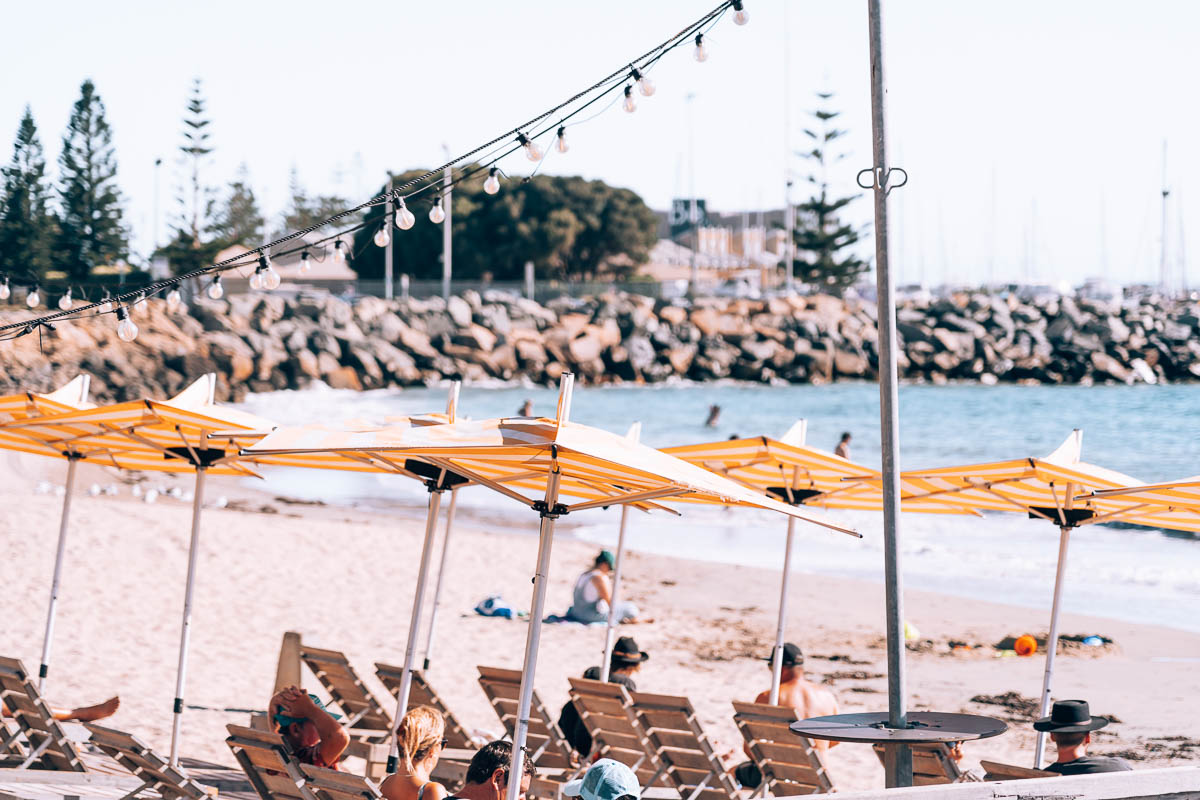 Snorkel At The Omeo Wreck
Just off the coast of Coogee Beach lies the Omeo shipwreck, which is a popular spot for snorkelling. The ship sunk in 1911 after hitting a reef, and today it is home to a colourful array of marine life.
Bring your snorkel and enjoy snorkelling around the wreck as it is very easy to access and if you are lucky you can even spot dolphins around here.
You can easily access the water by the stairs but check on the tides before you visit the Omeo Shipwreck.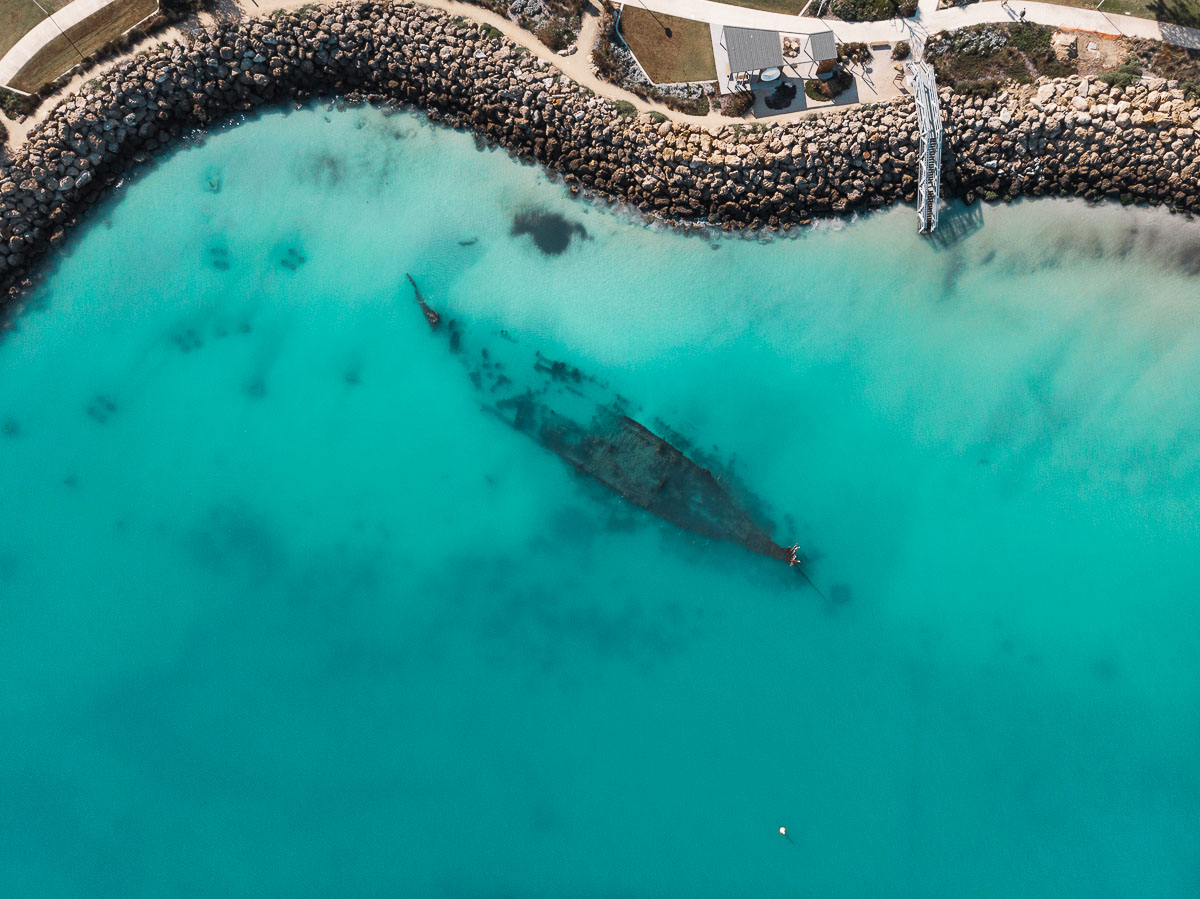 Taste Some Beers at Little Creatures in Fremantle
The Little Creatures Brewery is definitely worth a visit. This family-friendly brewery offers tours, tastings, and a delicious range of food. The brewery also has a restaurant and outdoor seating area, making it the perfect spot to relax with a beer on a sunny day. If you're a fan of craft beer, be sure to add the Little Creatures Brewery to your list of things to do in Fremantle.
Joining one of the Little Creatures tours is a great way to learn about brewing and taste some delicious beers. My favourite beers are the Little Creatures Rogers and the Little Creatures Pale Ale.
BOOK: Join a Brewery Tour and taste some of the best Little Creatures beers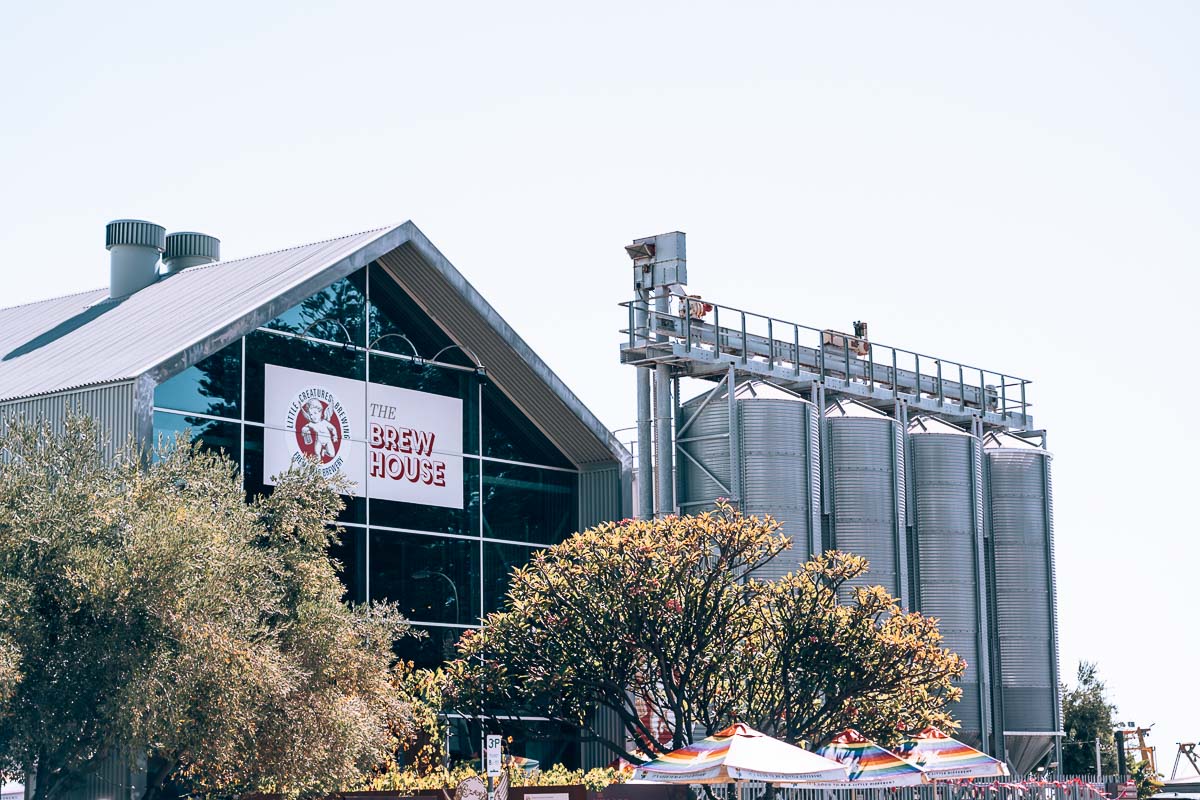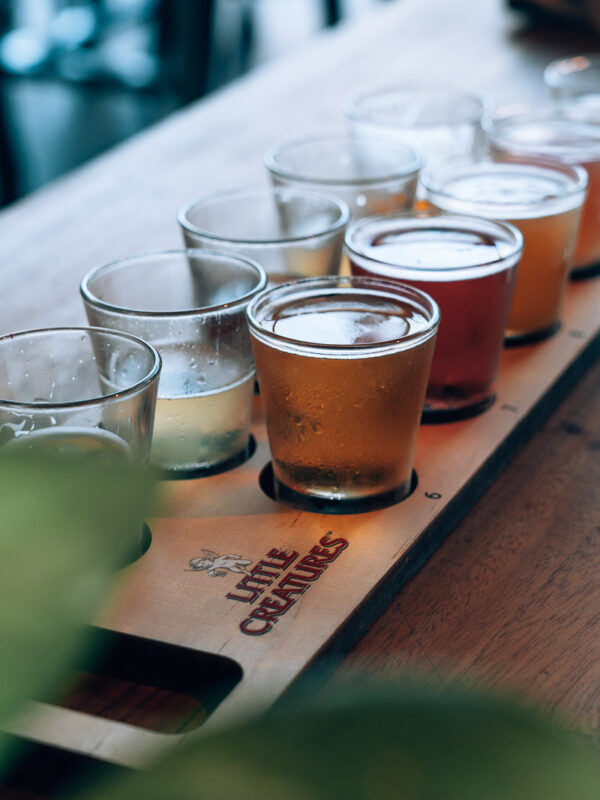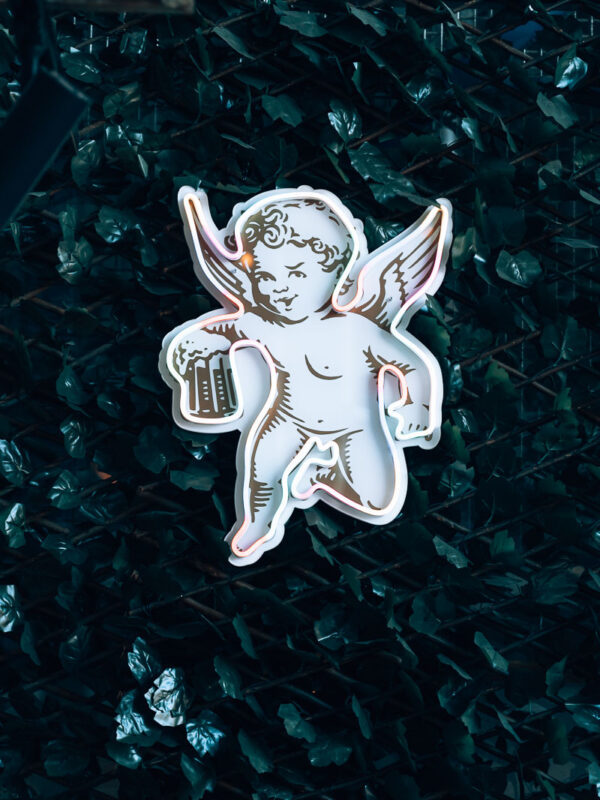 See Freo from The Fremantle Ferris Wheel
The Fremantle Ferris Wheel is one of the best ways to get unique views over Freo. Located in the Esplanade Park, the Ferris Wheel offers panoramic views of the Harbour, the Swan River and the surrounding neighbourhoods
Tickets are AU$ 12.00 for an adult and a ride takes about 10 minutes, which are about 4 rotations. Best of all, the Ferris Wheel is open all year round, so you can enjoy the views no matter what time of year it is.
BOOK: Book tickets for the Fremantle Ferris Wheel in advance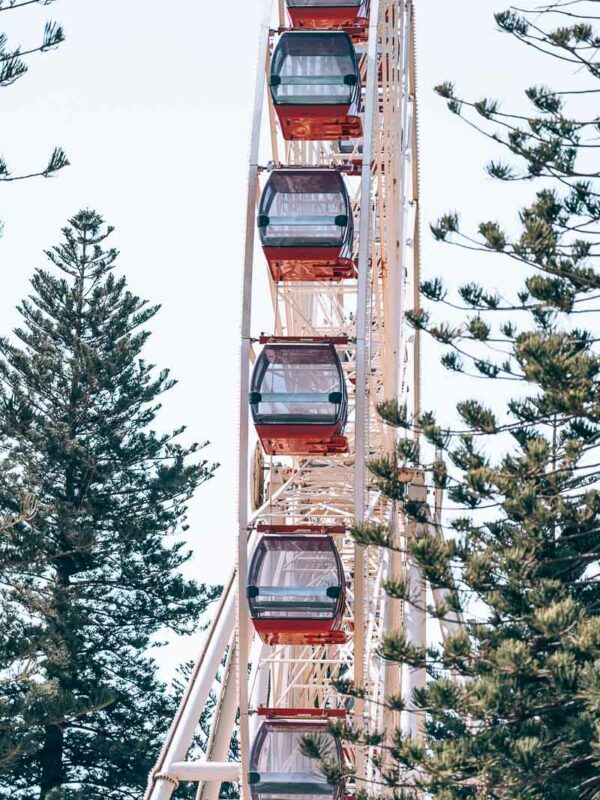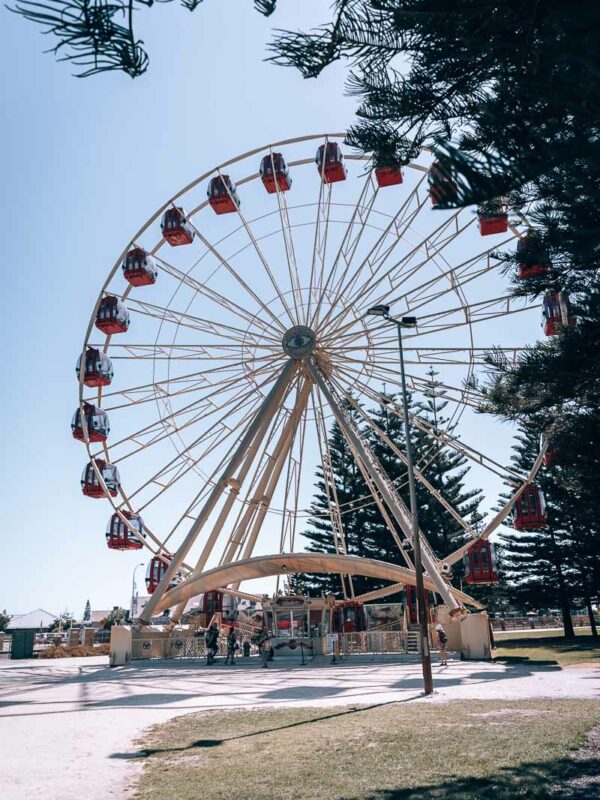 Make photos of the colourful Rainbow Sea Containers
The Rainbow Sea Container is artwork on the Main Highway and it is becoming more popular because of the amazing photos you can make here. Nine coloured sea containers are placed in the shape of an Arch and are visible from Cannings Road.
It is recommended to park at the Jetty Bar on Beach Street and walk up the hill across the street to get there.
TIP: Go to the Visitor Centre and rent a FREE bike
READ ALSO: 20 great things to do in Perth, Western Australia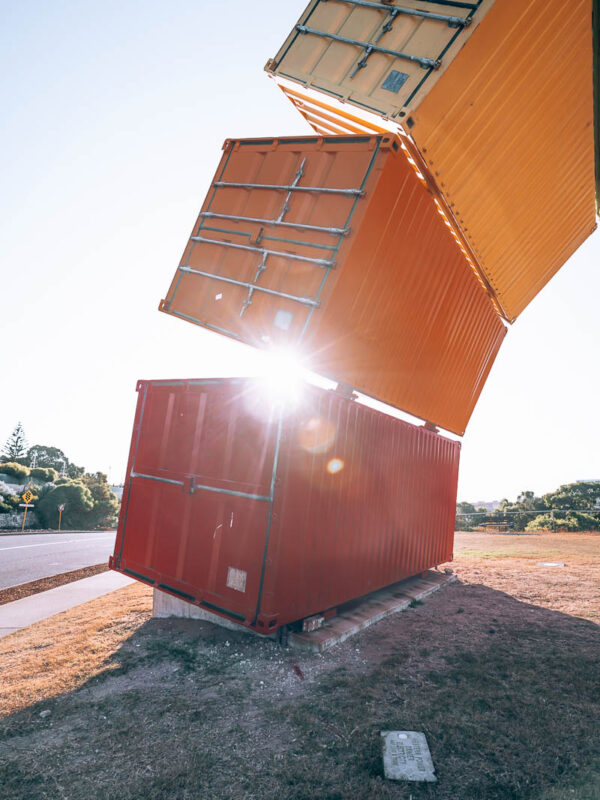 Take A Ferry To Rottnest Island
A day trip to Rottnest Island is one of the most popular things to do in Fremantle. The ferry to Rottnest Island is only 30 minutes and the island is home to beautiful beaches, stunning scenery, and plenty of wildlife.
My day trip was amazing as I explored Rottnest Island by bike, which was the perfect way to explore the island and its stunning beaches.
READ ALSO: The perfect one-day trip to Rottnest Island (2022 guide)
BOOK: Book here the ferry to Rottnest Island including bike hire in advance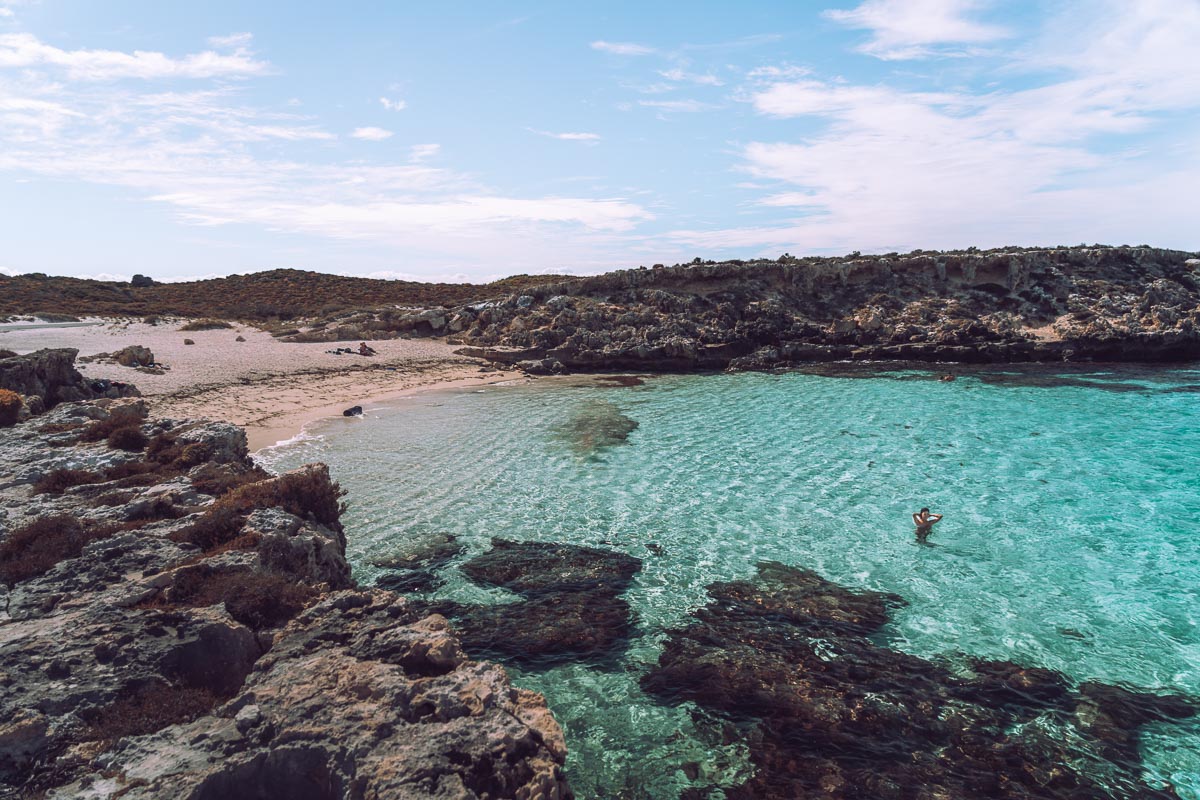 Visit The Fremantle Prison
Due to the pandemic, I was not able to visit the inside of the Fremantle Prison but it is one of Western Australia's most popular tourist attractions and definitely worth visiting. The former maximum-security prison was home to some of the state's most notorious criminals, and today visitors can take guided tours of the prison cells, exercise yard, and execution chamber.
The prison also offers a unique insight into the Aboriginal history, as many Aboriginal prisoners were incarcerated here during the colonial era. Fremantle Prison is well worth a visit because of its dark past and fascinating history.
BOOK: Explore the Fremantle Prison with this self-guided audio tour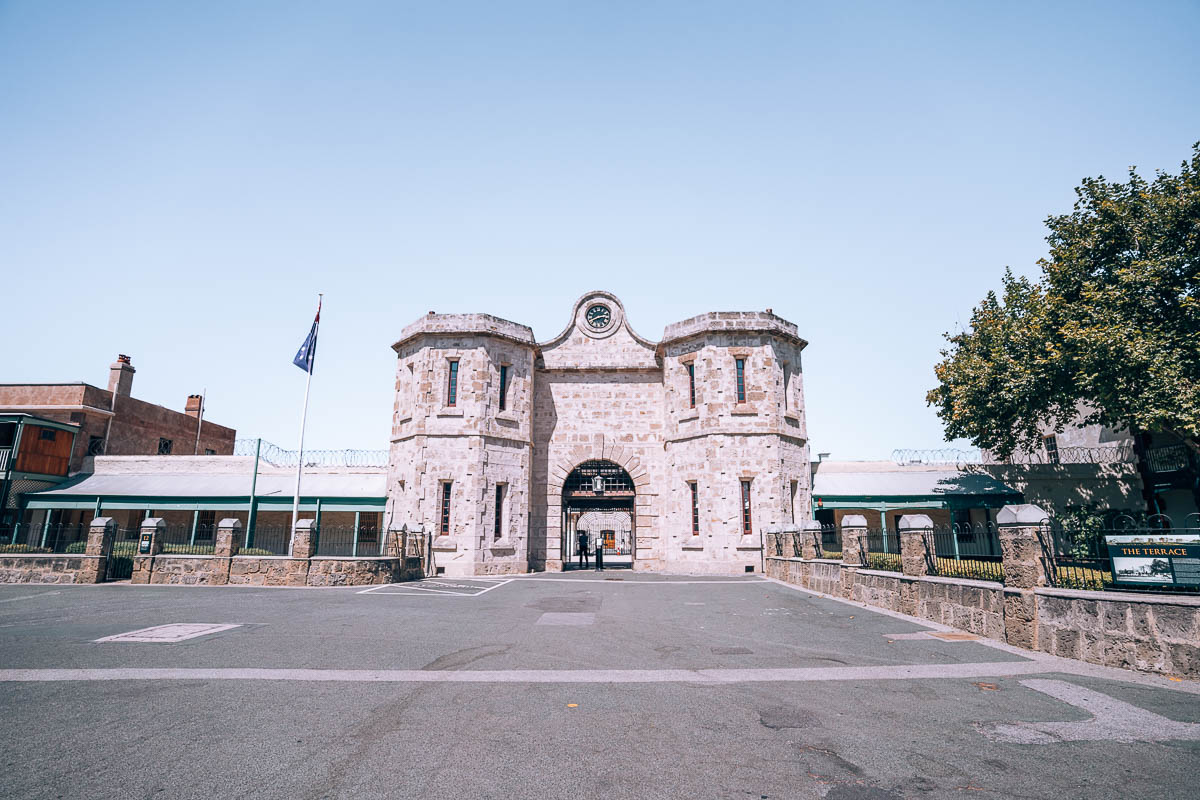 Join a Whale Watching tour in Fremantle
Probably one of the most unique things to do in Fremantle is joining a whale watching tour and the tours of Whale Watch Western Australia are an excellent option.
Leaving the harbour in the morning to deeper waters and searching for some Orca pods is truly amazing and if you are lucky, you can spot even dolphins on the way.
BOOK: I joined a tour with Whale Watch Western Australia, which was spectacular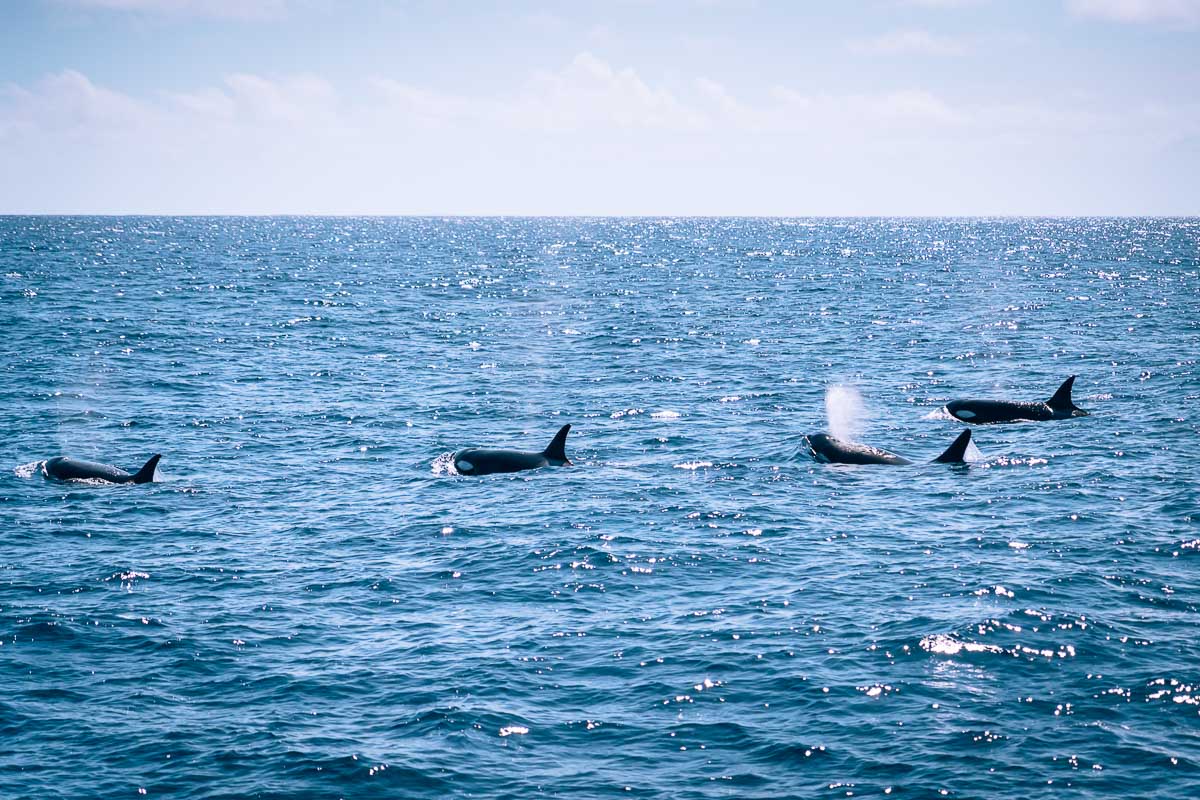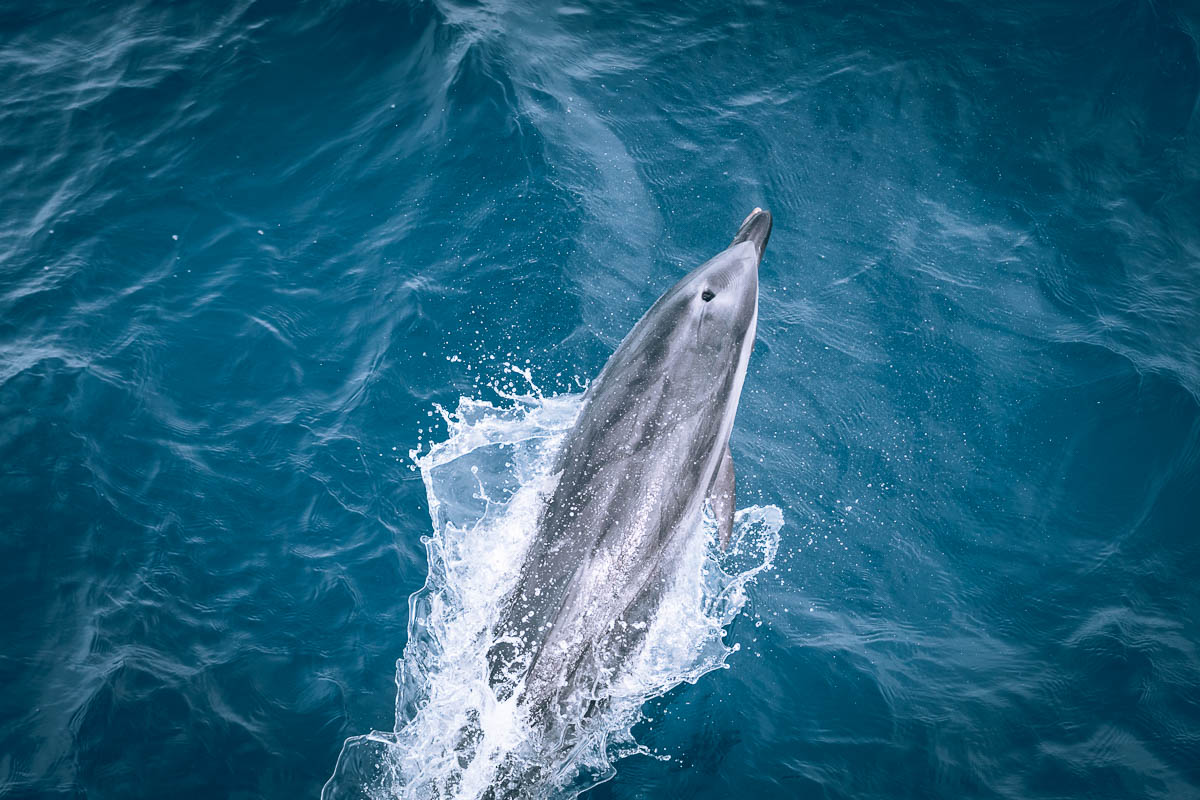 Fremantle is a beautiful seaside city with plenty of attractions for visitors. Whether looking for a place to enjoy the view, learn about history, or have fun, Freo has something to offer everyone.
We hope this guide has helped you plan your trip and that you enjoy everything this charming city has to offer. Let me know which attractions you are most excited to visit.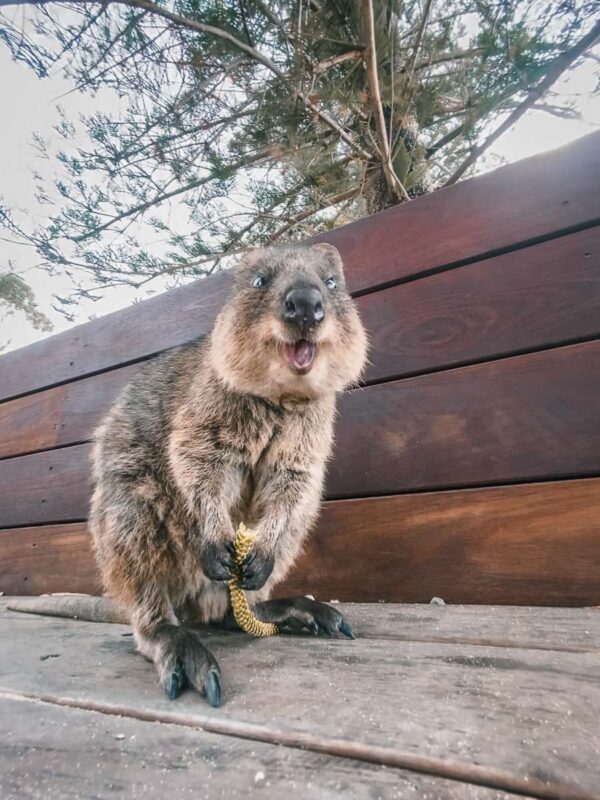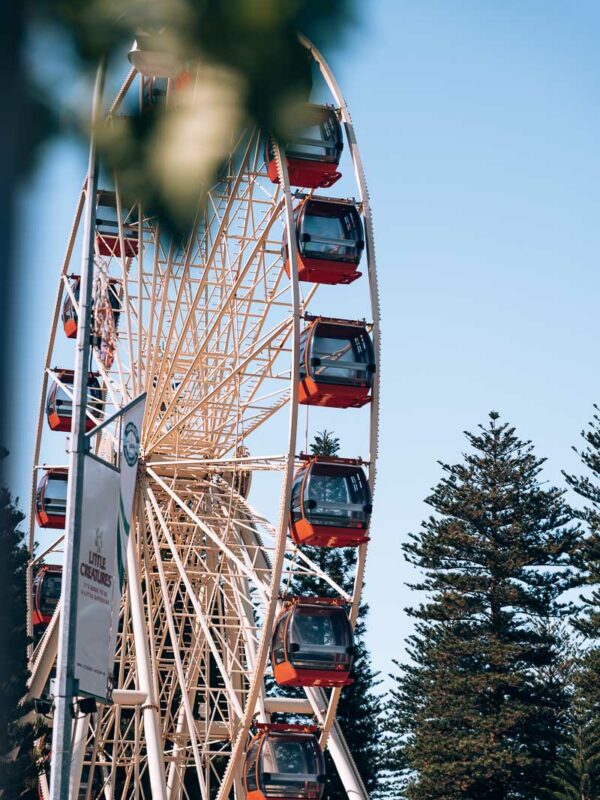 Explore the best things to do in Fremantle with my favourite travel apps
To plan my adventures, I use these FREE websites and apps as they provide the best information, the best deals, and they are user-friendly. 
PICTURES AND EDITING
All the pictures on this page are made and owned by me. If you are interested in some pictures to use for your magazine, website, blog, or any other purpose, just send me an email and we'll figure it out.
Do you like the edits? My Presets will be online soon so you can edit your pictures in just one click!
The camera gear I used for this trip
I never go out without my camera and many people ask me which gear I use. So to make it quite easy, I listed all the gear I used for this trip below.
Most of the time, I travel with the Sony A7III and the Sony 24-105mm/f4 as my primary lens but depending on the location, I change to another setup. However, I love the Tamron 17-28 to shoot in the big cities.