Disclosure
Welcome and thank you for visiting this article. Before you start reading, you need to know that some of the links on my website are affiliate links from which I receive a small commission from the sale of certain items, but the price remains the same for you.
Bhaktapur is one of the oldest royal cities in Nepal and a UNESCO World Heritage Site with several interesting sights worth a visit. Whether you're looking for cultural exploration, outdoor adventure opportunities or to relax, there are plenty of places to visit in Bhaktapur
Be sure to visit Bhaktapur Durbar Square and its various temples such as Nyatapola Temple and Dattatreya Square for the amazing architecture and wander around the narrow alleys with pottery shops and cafes serving delectable local recipes.
No matter how you choose to explore this historic location, it's sure to be an unforgettable experience and in this article, you will find the best things to do in Bhaktapur, along with helpful information and inspiring photos.
READ ALSO: Backpacking in Nepal: the perfect 3 weeks in Nepal itinerary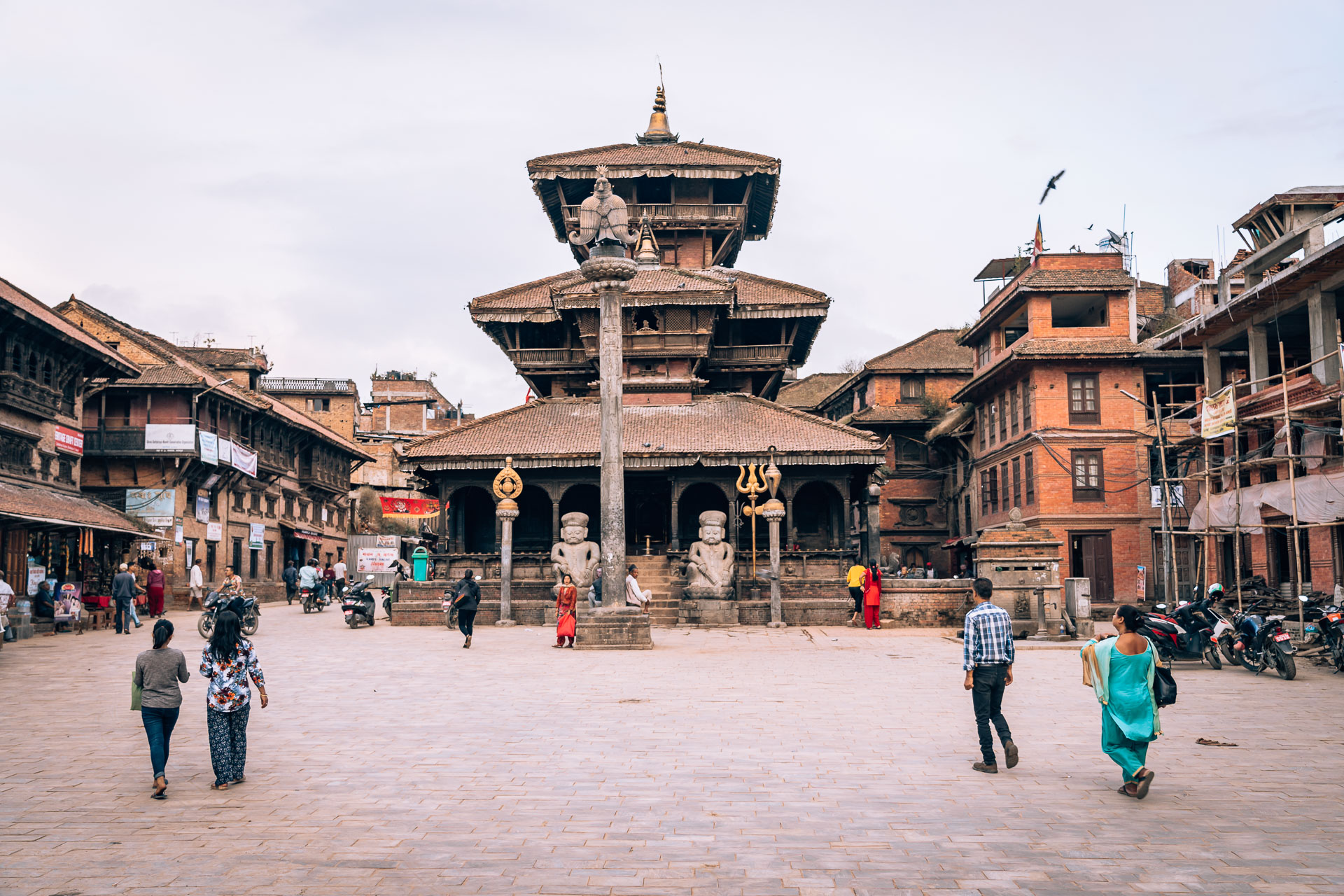 How to get to Bhaktapur?
Getting to Bhaktapur from Kathmandu is surprisingly easy! You can take a taxi, which is the easiest and fastest way, although it will cost you around NPR 1000-2000 /  €7-14 depending on your negotiation skills.
Another alternative would be the local bus, which runs through the New Bus Park near Old Baneshwor – it's a bit crowded and pretty adventurous but tickets only cost about NPR 50 / €0,5 per person and offers quite scenic views along the way.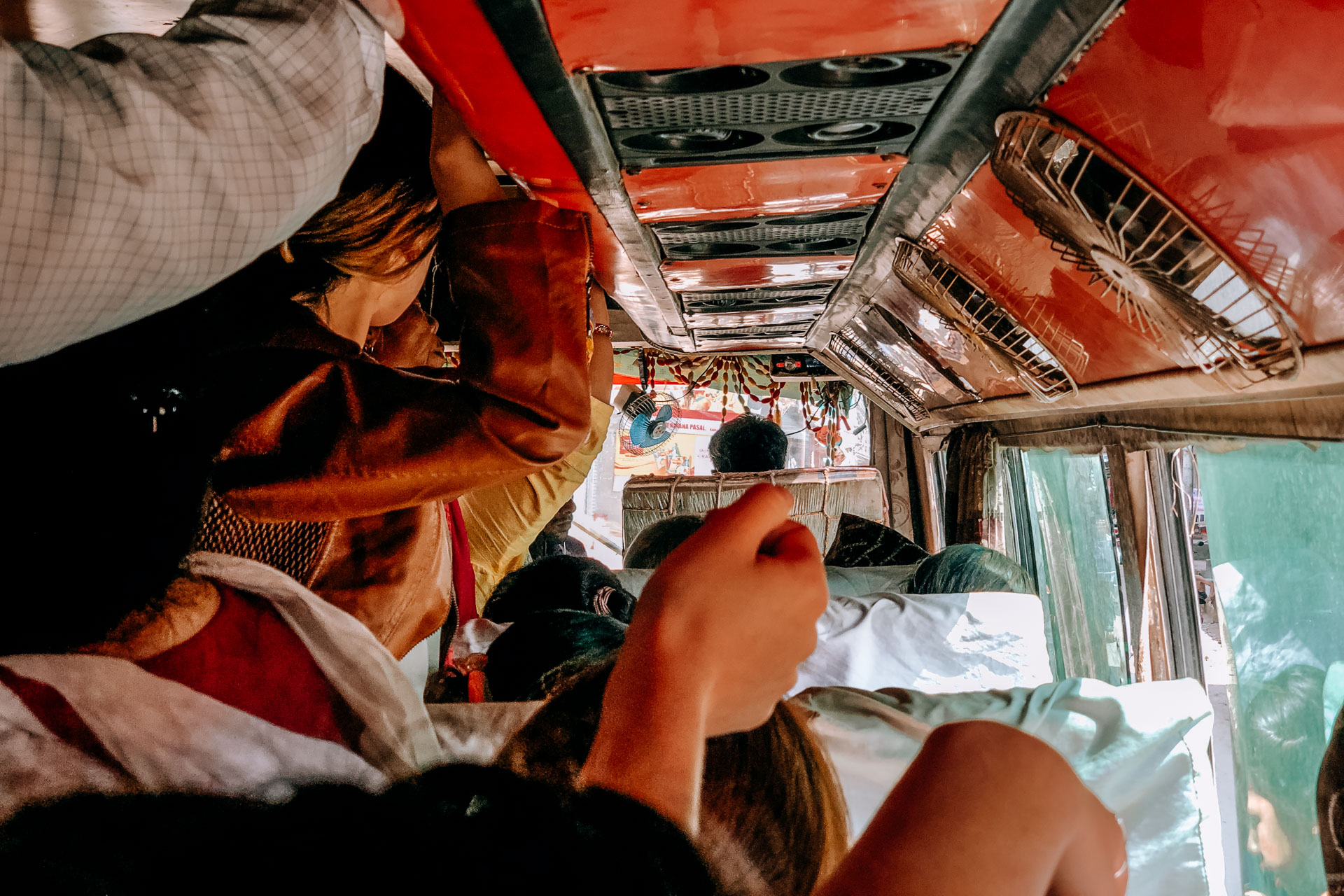 Entrance fee for Bhaktapur?
Visiting Bhaktapur Durbar Square is a must for anyone interested in the history of Nepal. Located just east of Kathmandu, Bhaktapur Durbar Square is a UNESCO World Heritage site, home to ancient palaces, temples, and courtyards full of beautiful architecture that date back centuries.
The entrance fee is quite a lot, NPR 1500 / €10 per person to enter this site, however, the fee is more than worth it when. Enjoy taking in the incredible sights as you stroll through this remarkable square, discovering historical artifacts and marveling at the intricate craftsmanship of the buildings and monuments around you.
With so much to explore here, it's no wonder why UNESCO declared this area a World Heritage sight!
TIP: Ask for a multiple-entry stamp when you purchase your ticket.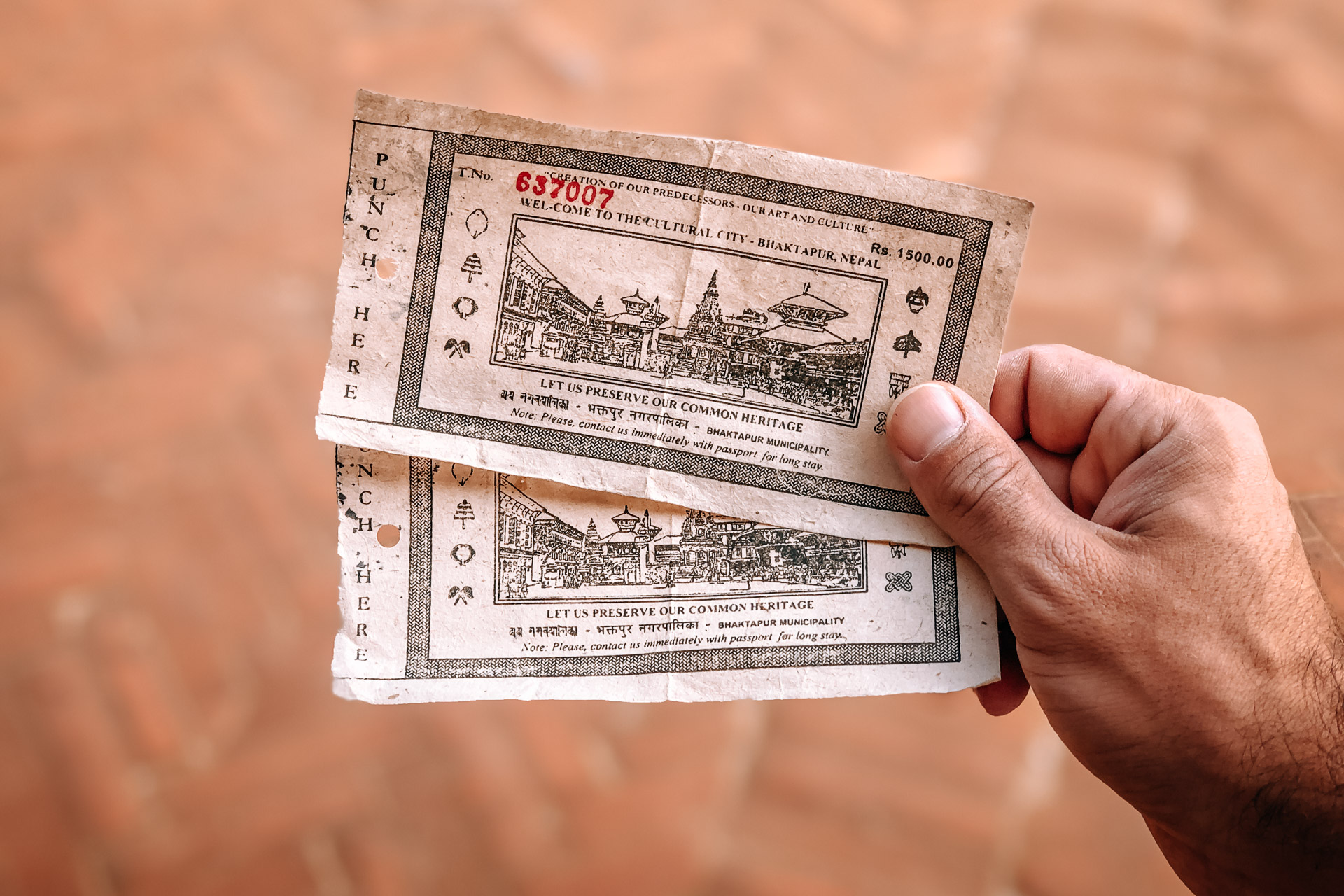 Where to stay in Bhaktapur?
This beautiful, historic city in Nepal makes for an unforgettable visit. It has many hotels, with prices ranging from budget-friendly to more luxurious options.
Staying close to famous sights like Durbar Square or Thimi Market can be convenient. At the same time, those looking for a more peaceful experience have the option of staying outside of the bustling city center.
You can book a private room at a local guesthouse for €20 per night, or enjoy comfortable stays at 4-star hotels starting at around €50 per night.
TIP: Since there is an entrance fee to the UNESCO World Heritage site of Bhaktapur it is interesting to stay in that area and ask for a multi-entry stamp
READ ALSO: 15 x best hotels in Nepal
9 best places to visit in Bhaktapur
Taumadhi square
Taumadhi Square is a must-see attraction as this vibrant square is filled with a remarkable architecture, including intricately carved statues, courtyards, and temples. As you take in the sights, sounds, and smells of Taumadhi Square, you can feel the incredible history that it embodies.
The square was used as a gathering place for traditional festivals before becoming a bustling marketplace! Here, you'll find an excellent collection of traditional shops selling handmade crafts, souvenirs, and traditional food items.
Not only that but there are also many cafes and restaurants situated in the area offering delicious local cuisines that'll surely make your taste buds tingle. With its enthralling atmosphere, Taumadhi Square is definitely worth the visit!
READ ALSO: 9 best places to visit in Kathmandu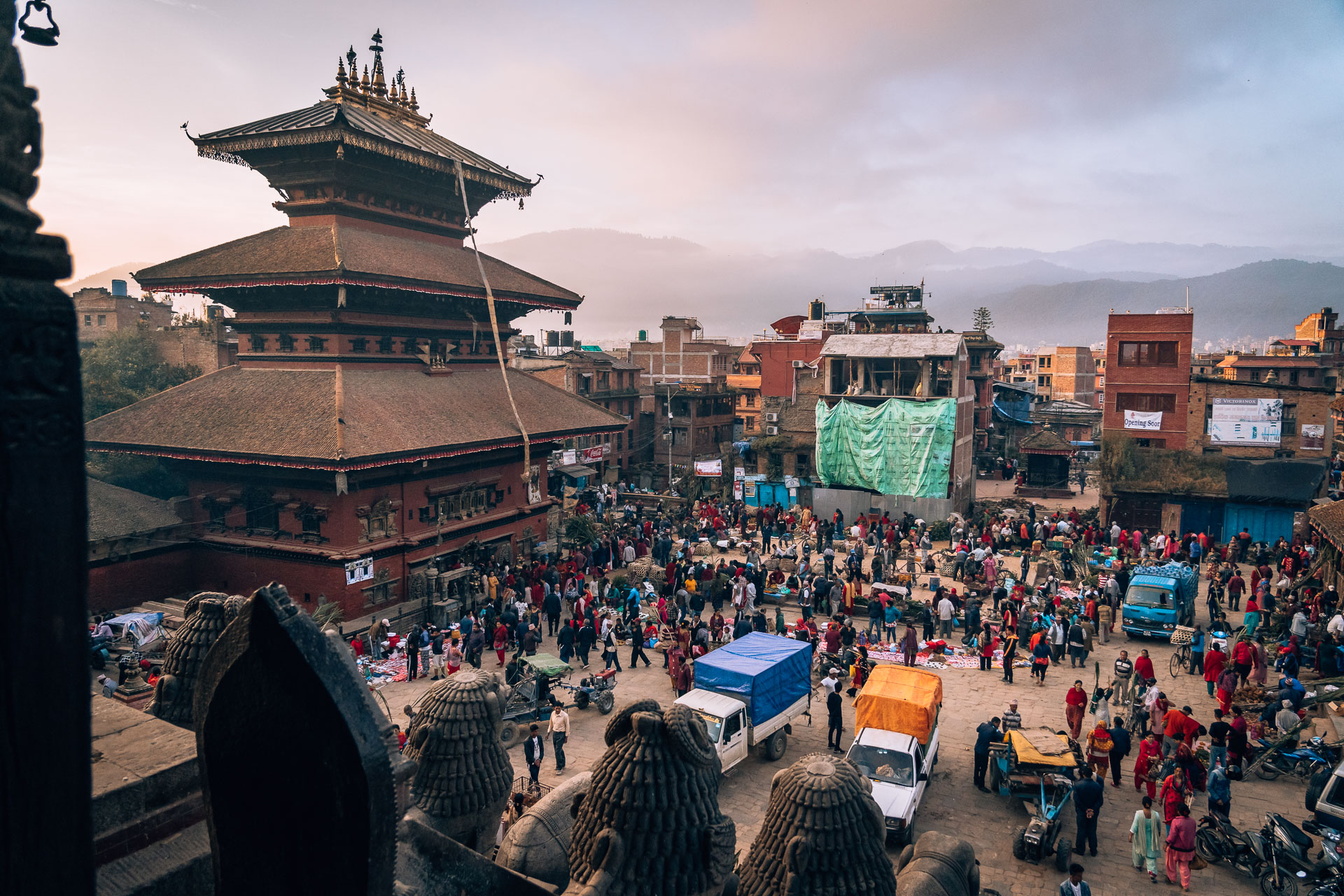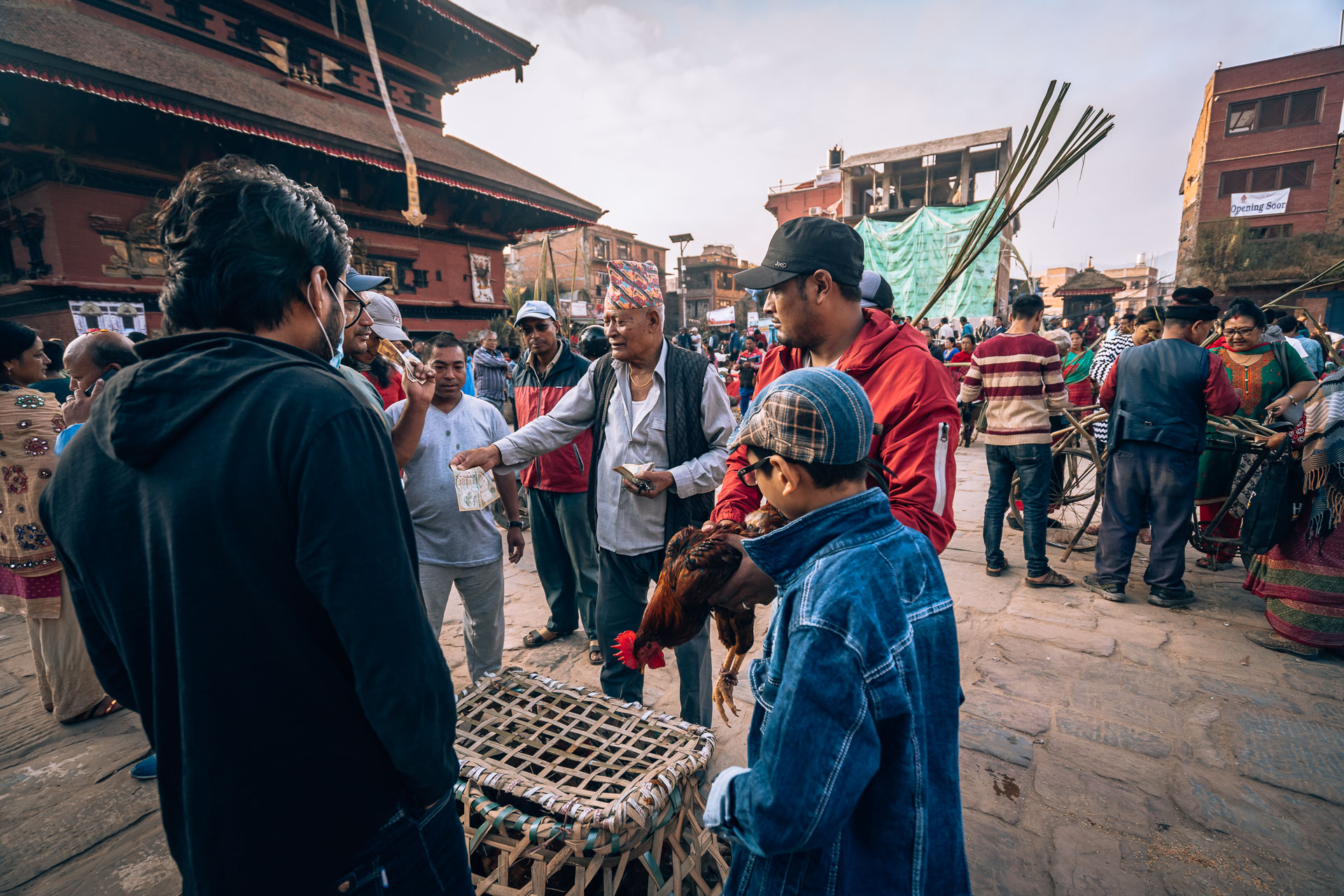 Nyatapola Temple
The Nyatapola Temple is a fascinating and awe-inspiring sight to behold! Located in the old city and also known as "The City of Devotees," this five-story pagoda stands tall and proud as a testament to the Newari culture.
At each tier, you will encounter small shrines dedicated to other gods from mythology who serve as protectors. Once at the top of this marvelous structure, you'll be swept away by breathtaking views.
BOOK: A guided full-day tour around the Heritage site of Bhaktapur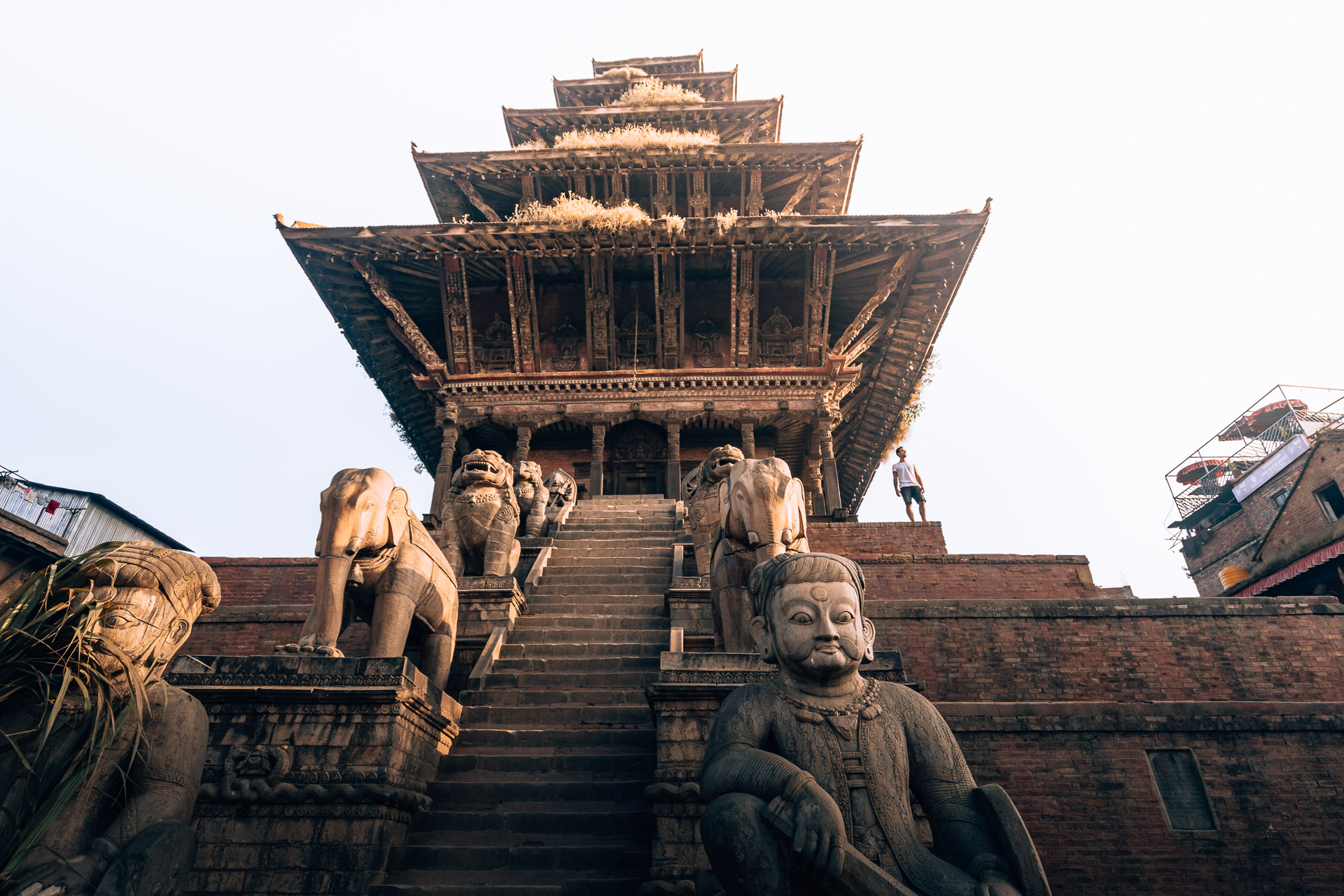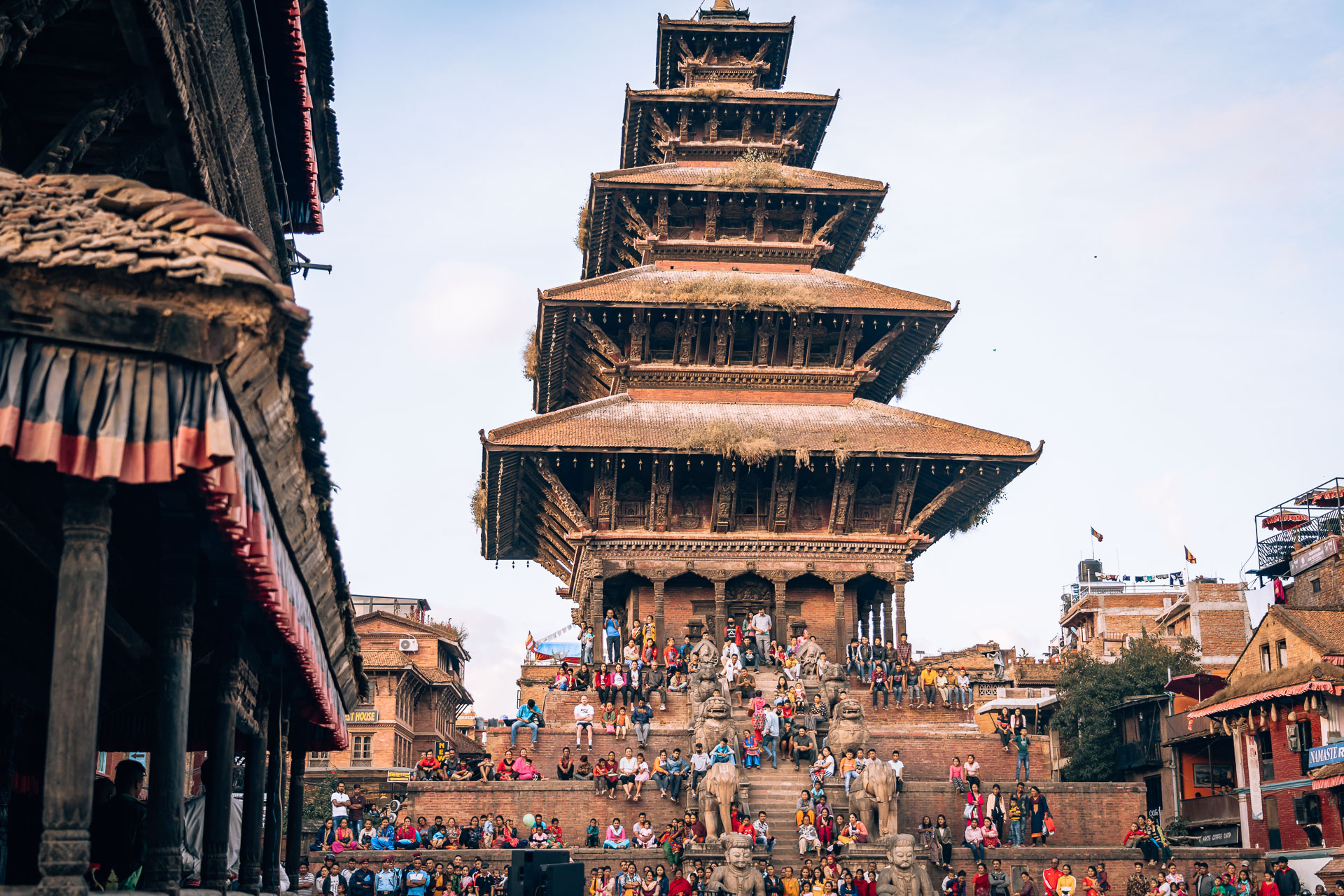 Explore the rooftops
Exploring Bhaktapur's rooftop bars is a fantastic experience as the cozy rooftop cafes offer up some of the city's best panoramic views, full of lanterns and drums that bring a carnival atmosphere to the streets below.
Whether you're looking for traditional Nepalese food or want to try something new and experimental, there will definitely be something here.
Near Taumadhi Square are many bars and restaurants with a rooftop where you have the best views during the sunset.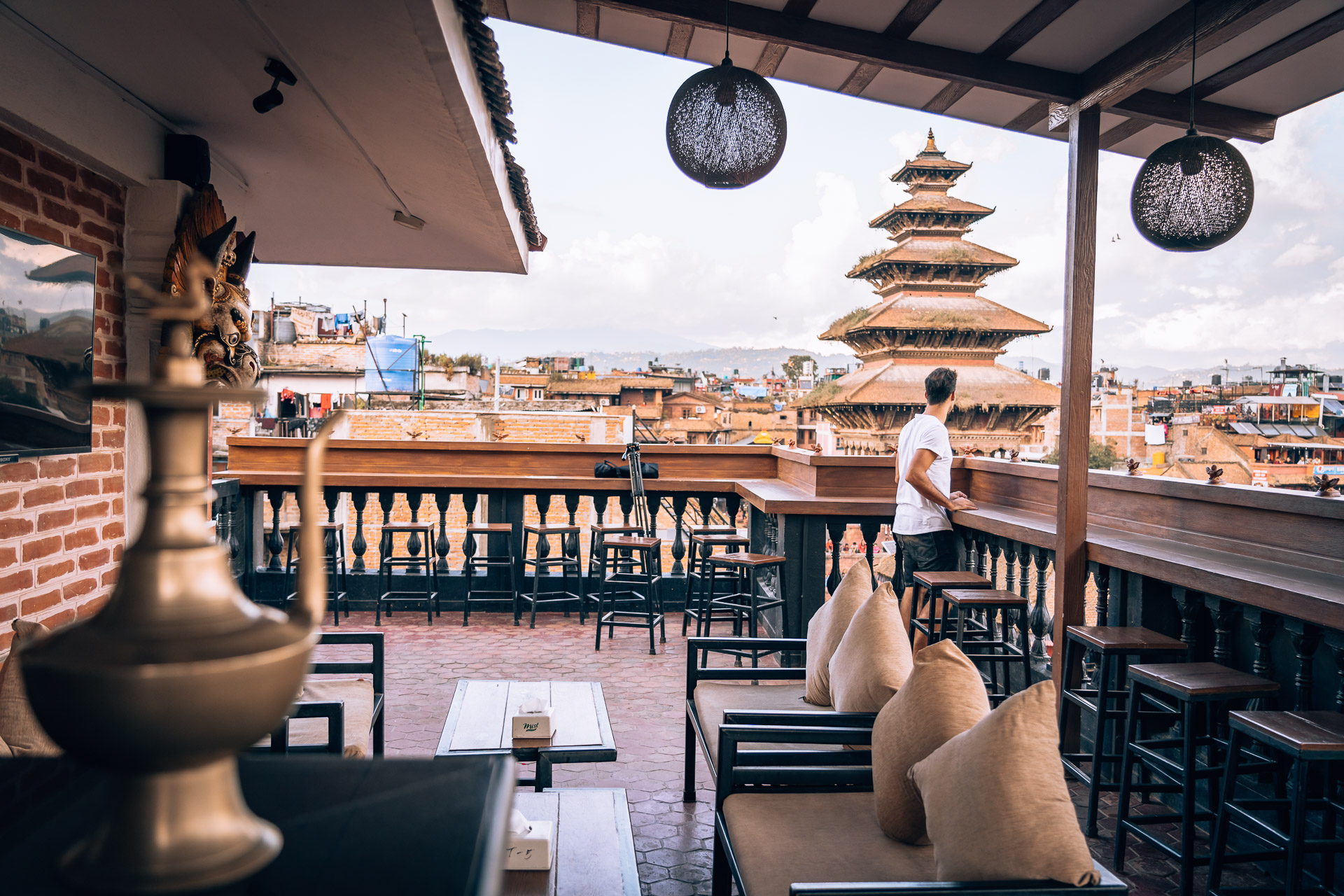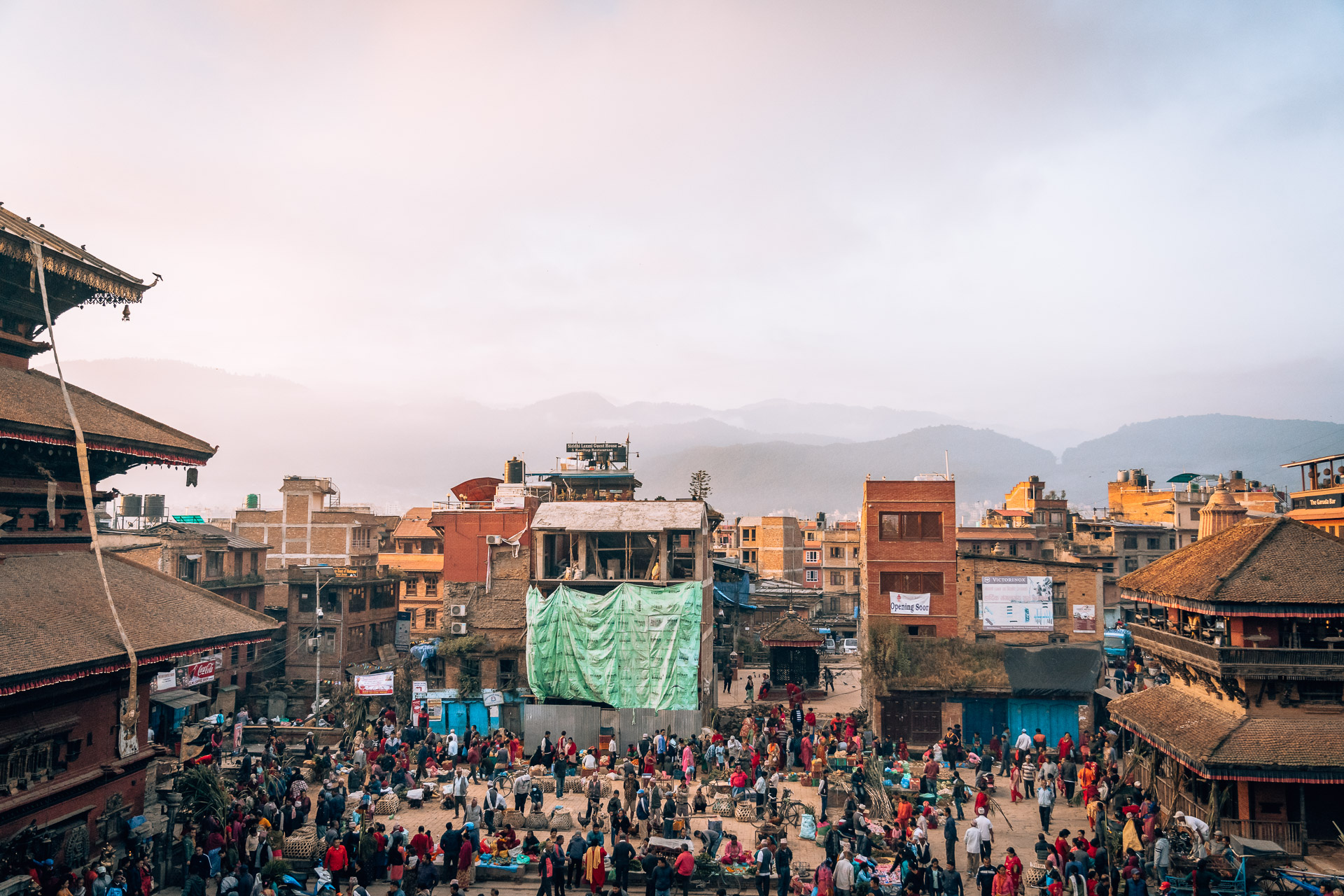 Pottery Square
A visit to this vibrant square will instantly captivate you, with its colorful folk art and lively atmosphere. Locals practice their traditional clay pottery techniques using simple tools and natural resources like mud and water.
Wander around the square to learn about the craftsmanship of these artisans and witness firsthand their incredible pottery creations.
As you meander through the shops, you'll find an extensive array of stunning jewelry pieces glimmering in the sunlight, exquisite statues and figurines made from terracotta, traditional masks, and many other unique souvenirs that are sure to catch your eye.
BOOK: Learn more about the traditional techniques and work with a guided tour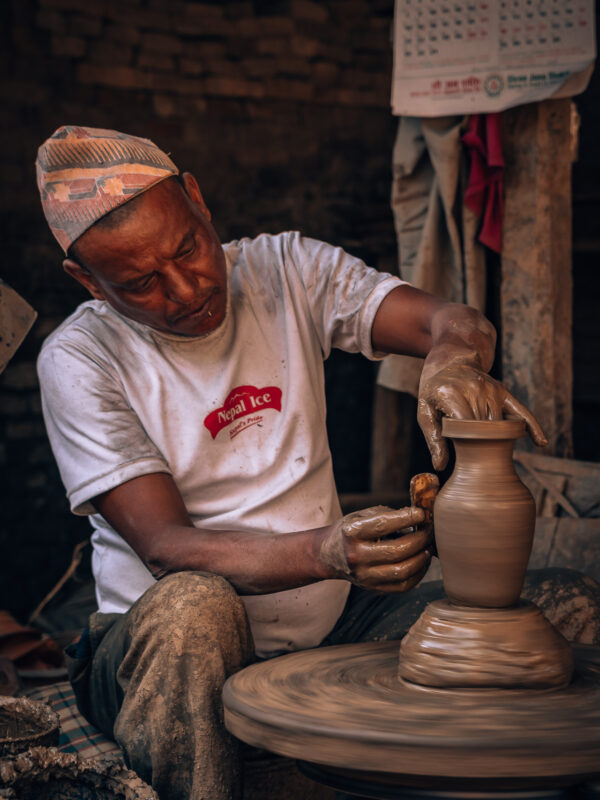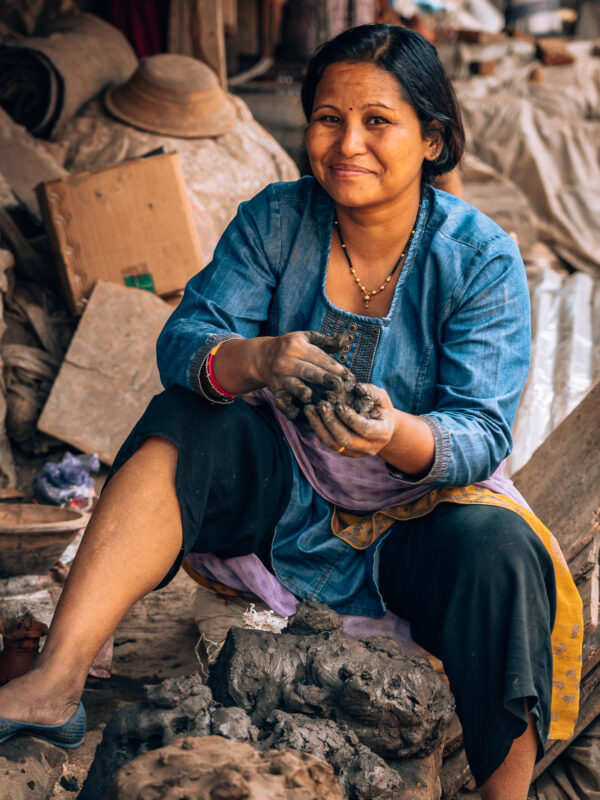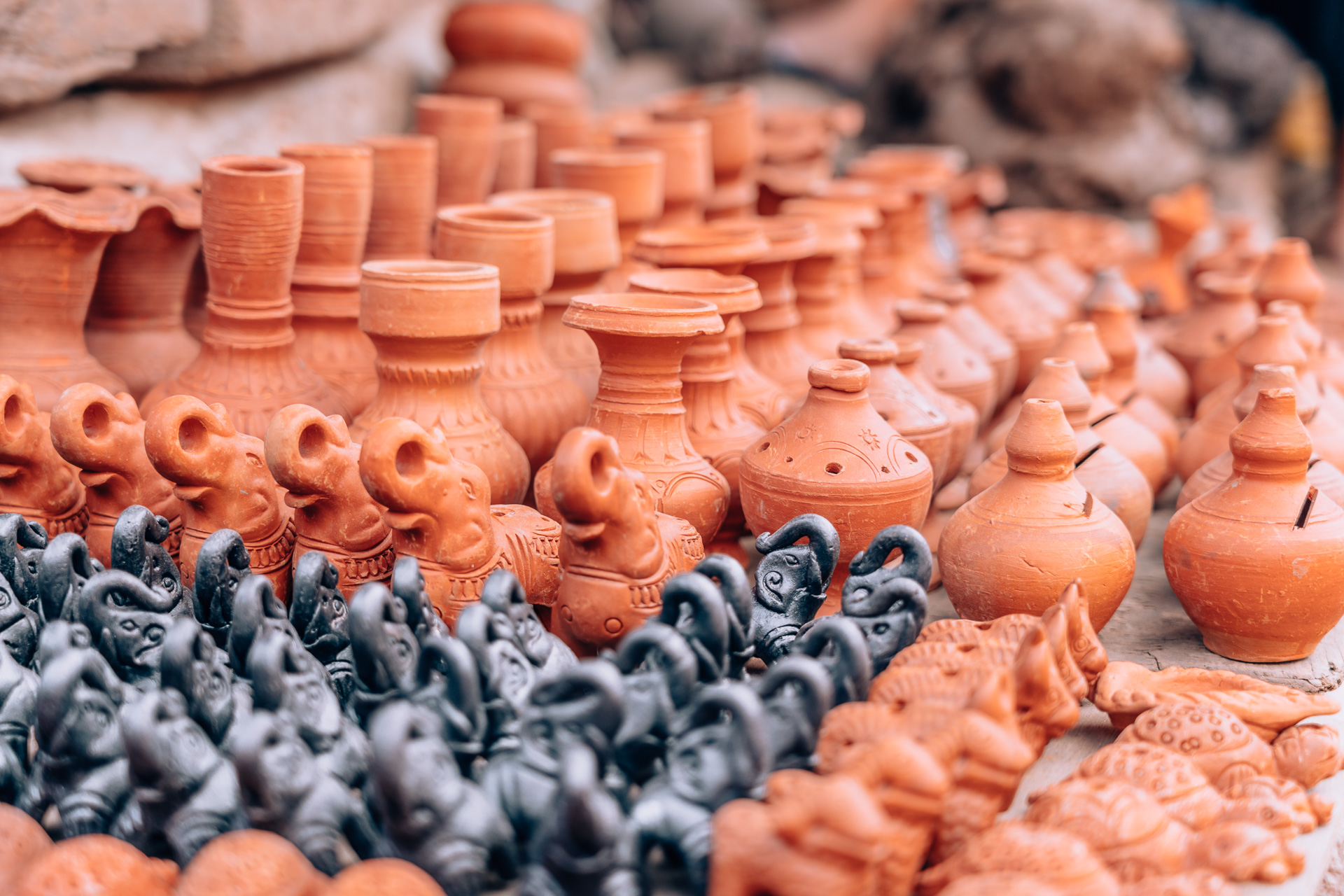 Siddhi Laxmi Temple
A visit to the Siddhi Laxmi Temple is definitely something you should add to your Nepal itinerary. This temple, which was built over 600 years ago, stands proudly in Durbar Square, and it's simply breathtaking.
Around the temple, you can marvel at beautiful carvings of gods along with various animal figures. And don't forget the mesmerizing sound of hymns emanating from within – an absolute spiritual treat!
So make sure to add a visit to this incredible temple on your next trip to Bhaktapur!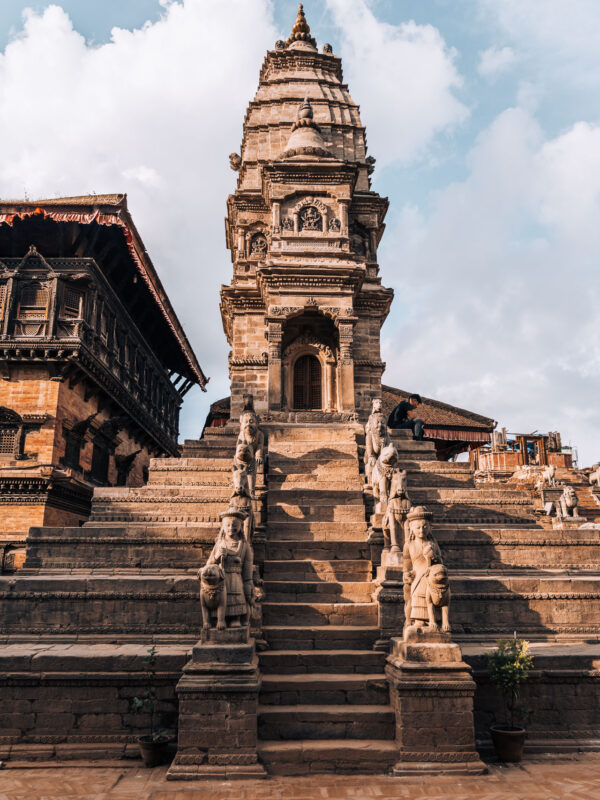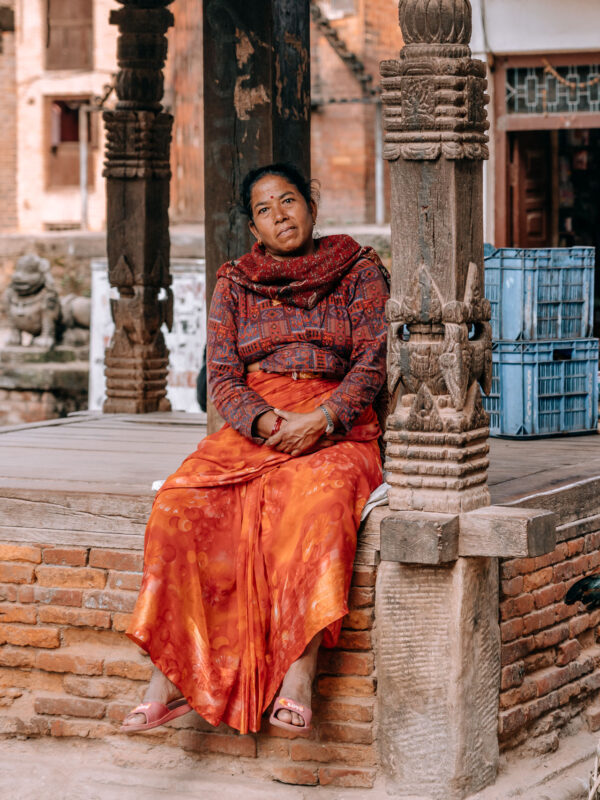 National Art Museum
With its historical artifacts and items from past civilizations, the National Museum houses an extensive collection of traditional crafts, including ancient Nepali sculptures and weapons.
Furthermore, the exhibition includes paintings that reflect different eras of art and culture in Nepal, such as traditional patterns and motifs including wood carvings.
Not only do these exhibits provide insights into Nepal's cultural richness and diverse traditions, but walking through them will also transport you back to when these proud civilizations were still thriving!
TIP: Check in advance the opening hours and buy tickets if you wish to visit the National Museum during your visit.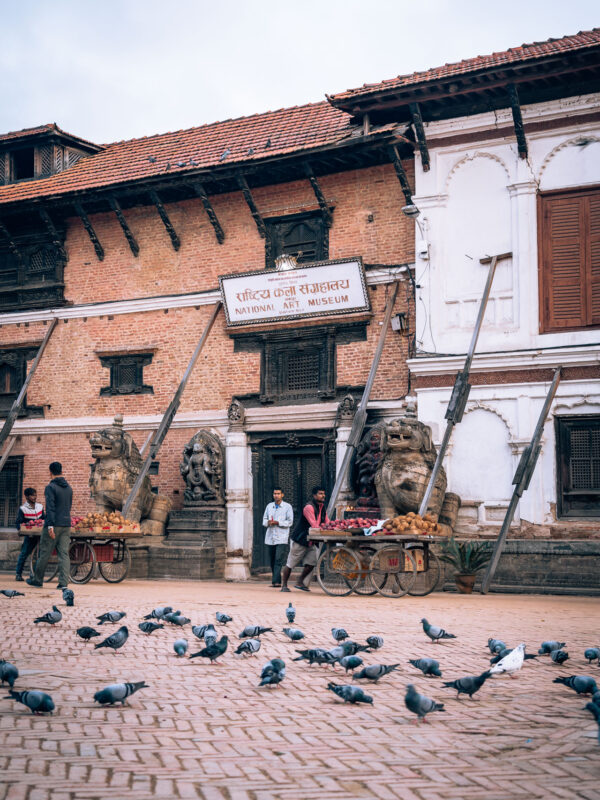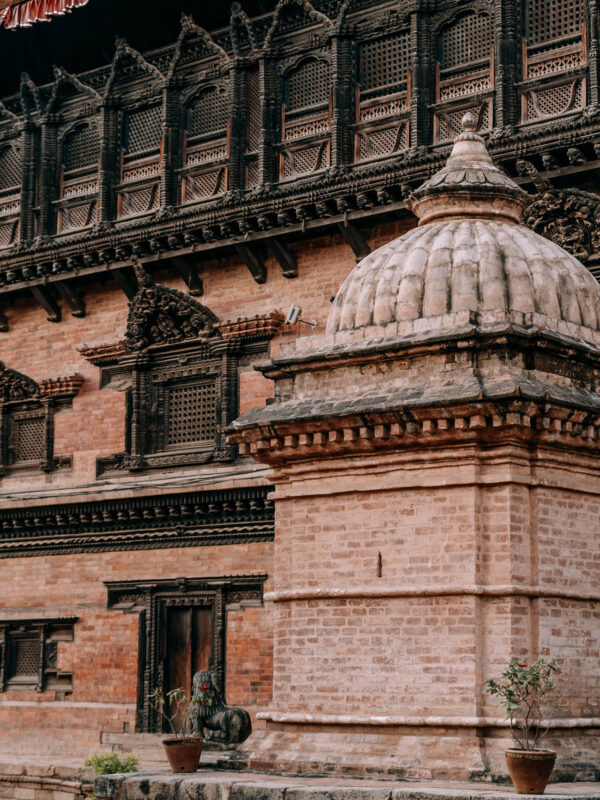 Rameshwar Temple
If you're a fan of ancient history, then Bhaktapur's Rameshwar Temple is a must-see during your travels in Nepal. Not only is it one of the oldest temples in the area but it also offers up some incredible Nepalese artistry and architecture.
You can spend hours admiring intricate statues and mysterious carvings. Besides, there's plenty to enjoy outside the temple with nearby attractions including Durbar Square, Pottery Square, and the Siddhi Laxmi Temple.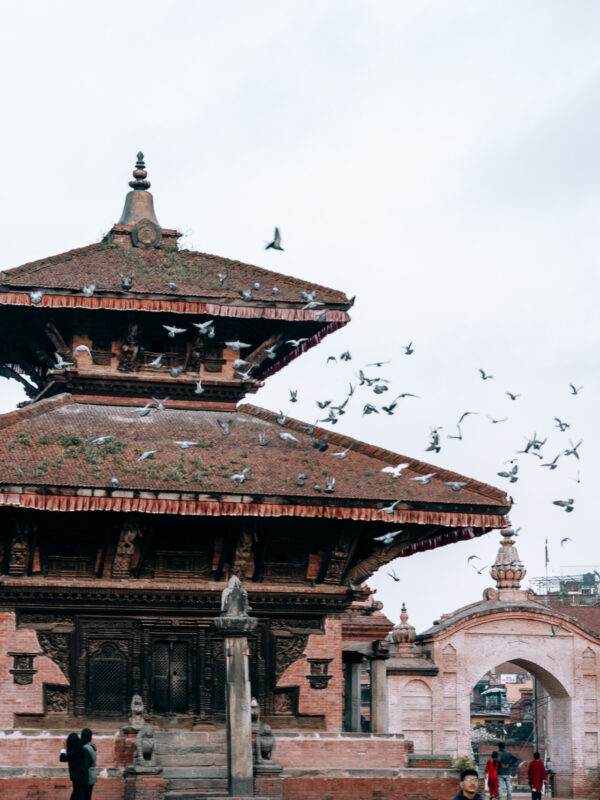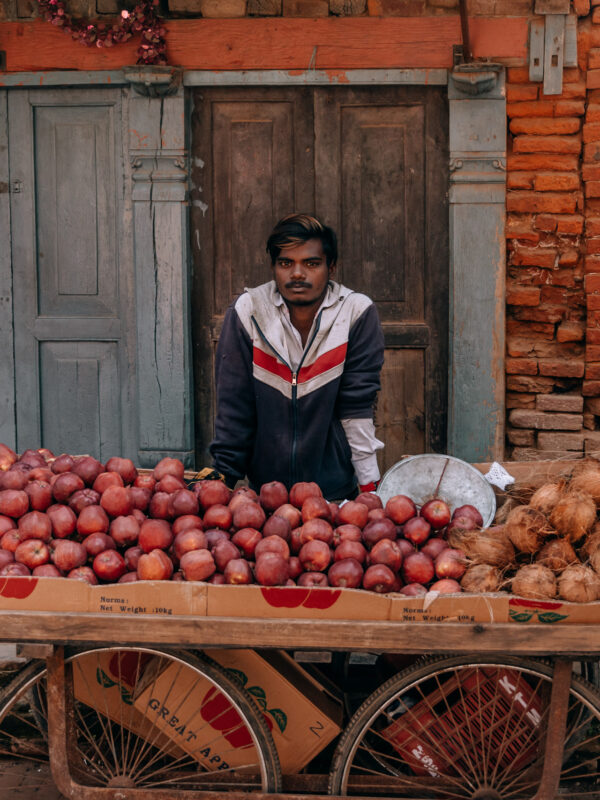 55 Window Palace
Built over 600 years ago, it is the finest example of traditional Newari architecture still standing today. As you wander through its grand courtyards and immense arched windows you will be mesmerized by the rich history that each brick and mortar holds within them.
The carvings tell a story of the religions that have been revered in Nepal for centuries. Whether it's marveling at the beams, pillars, and sacred statues that adorn its structures or simply enjoying the expansive views, there's something special about this palace that you won't find anywhere else!
It really is an experience like no other!
BOOK: Get to know more about the history and culture of Bhaktapur during a full-day guided tour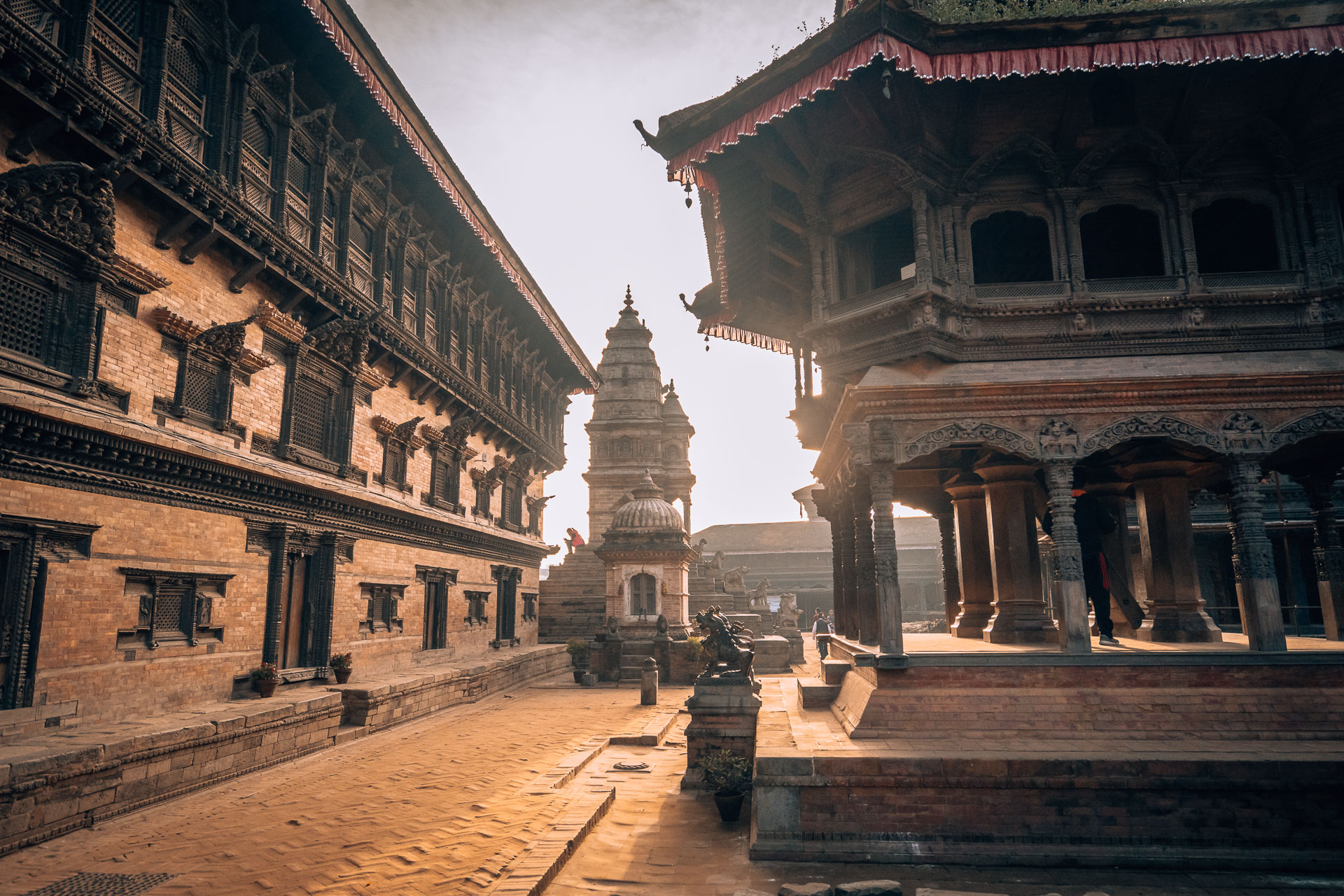 Dattatraya Temple
For anyone looking for a spiritual and cultural experience, the Dattatraya Temple is an absolute must-visit! With its rich history dating back more than 200 years and unique architecture blending Hinduism and Nepali style, it's truly one of a kind.
The temple offers is located near Peacock Square where you can admire beautiful carvings, murals, and sculptures.
Whether you wish to pray or just explore this religious haven, the Dattatraya Temple is a beautiful temple to discover.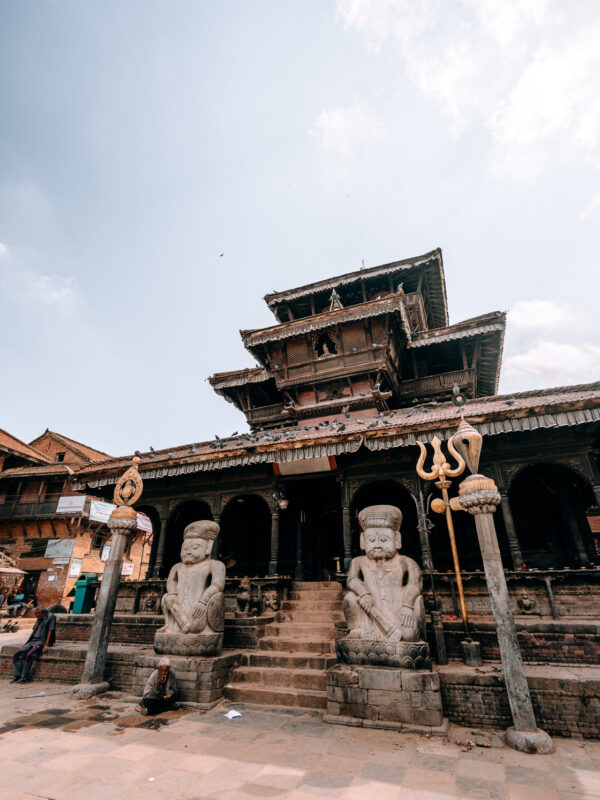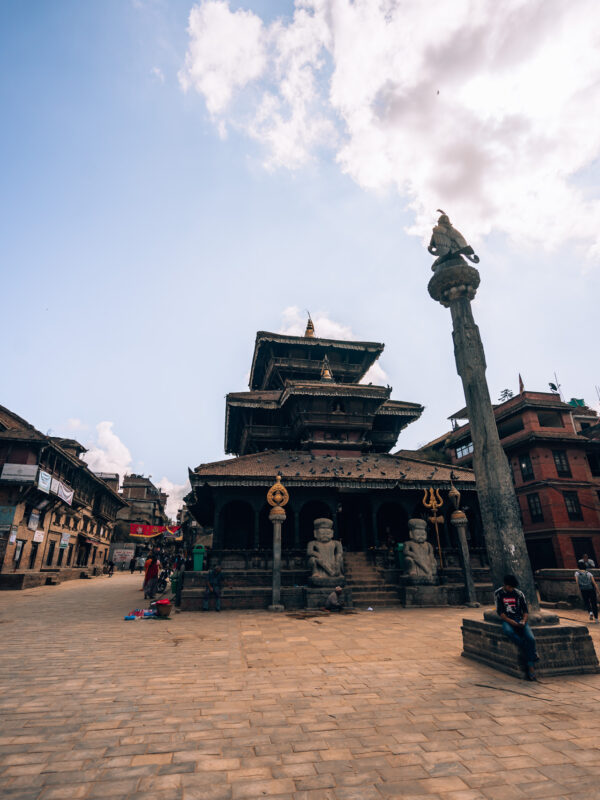 Peacock Square
A fun and interactive combination of architectural sites and monuments, the vibrant array of shops and stalls that line the center are full of exciting (and delicious!) treats.
Not only can you indulge in incredible food, but you'll find huge temples dedicated to important Hindu gods, beautiful carvings, statues, and sculptures that have been curated over time.
On the Square is also the famous Wooden Peacock statue into the brick walls, however, I forgot to take a proper photo.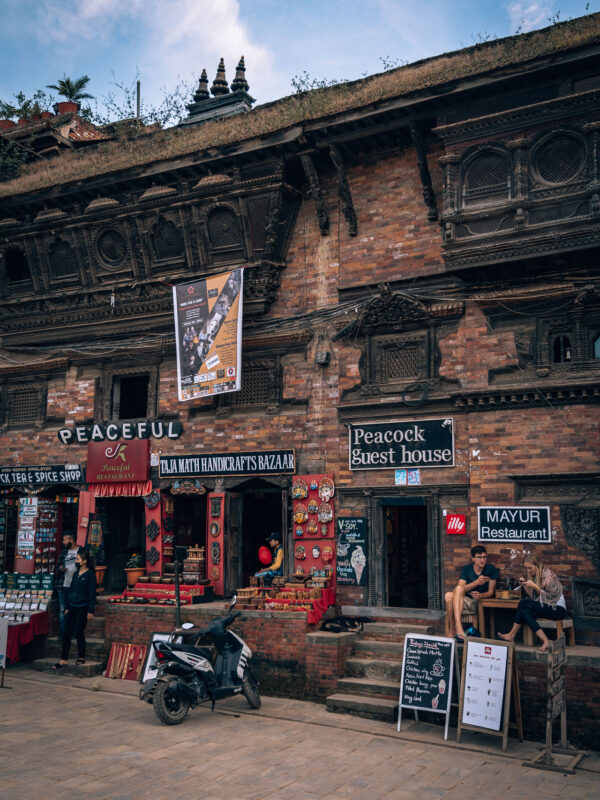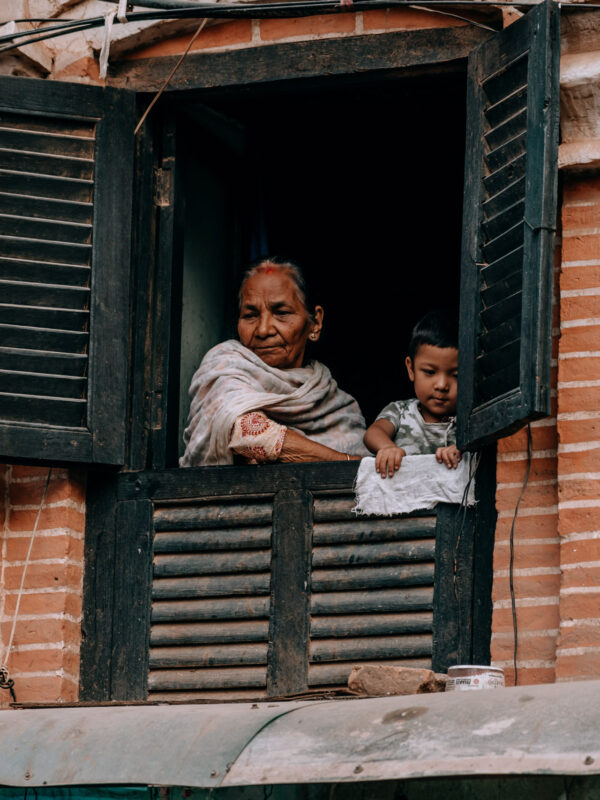 Nag Pokhari
Nag Pokhari is an interesting place for anyone looking to explore some iconic Nepalese culture and history.
Not only does the large square feature an impressive central pool that dates back to the Malla dynasty of kings, but it also holds great spiritual importance to Hindus and Buddhists alike, as well as being a great picnic spot.
You can take pictures of the traditional buildings that line the square or visit nearby cafes or shops for delicious food and souvenirs. It's a great place to spend time, so make sure you experience this incredible site while in Bhaktapur!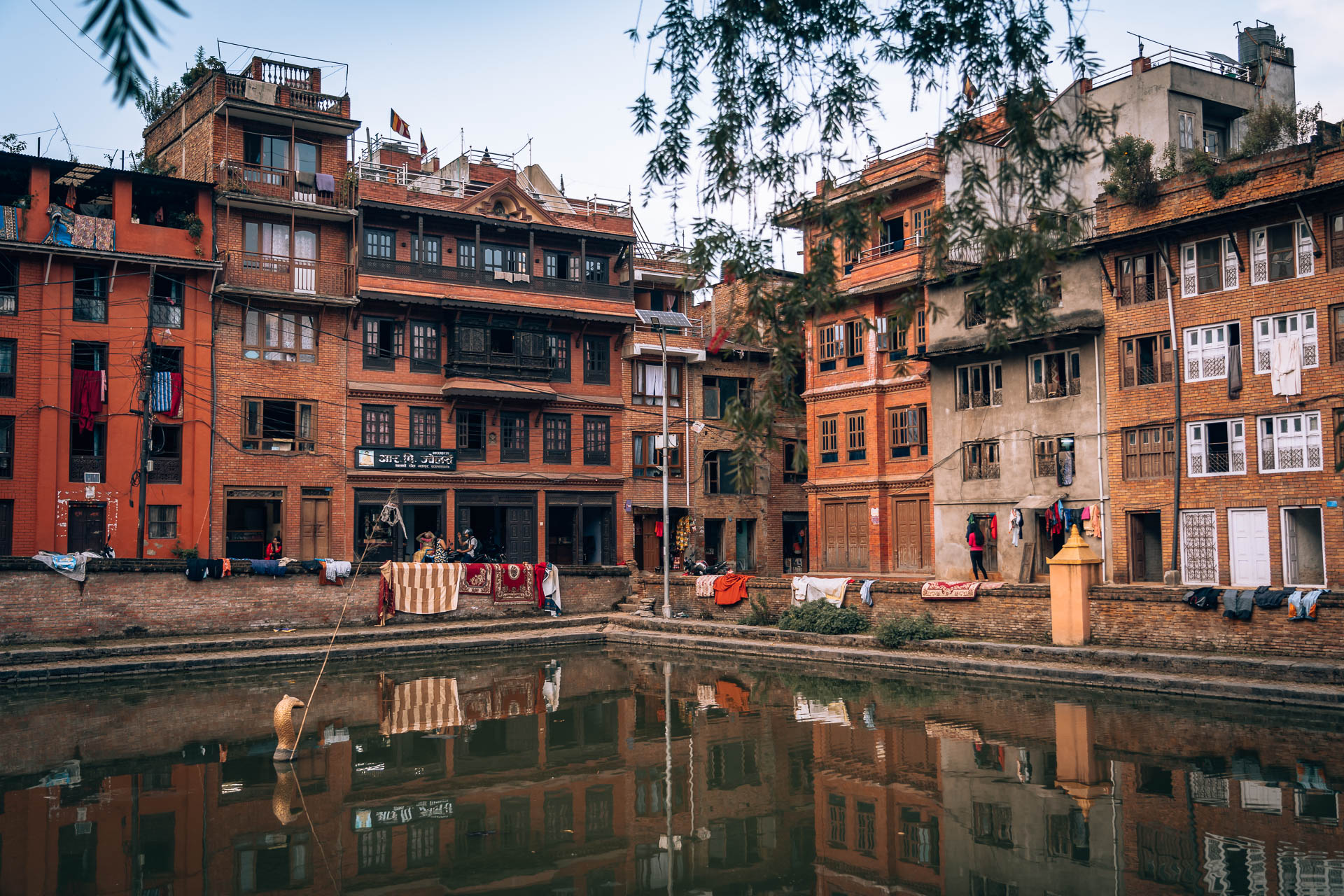 If you're looking for a unique experience like no other, the UNESCO World Heritage site of Bhaktapur is the place to go! As one of the oldest cities in Nepal with a long and varied history, it's an absolute treat for both culture vultures and everyday adventurers alike.
You can explore its vast array of magnificent temples and mountain views, learn about traditional Nepalese handicrafts from expert locals, sample delicious local cuisines from the many cafes and restaurants available, or take a leisurely stroll around the ancient city center.
Make sure you add this interesting place to your itinerary for Nepal and if you have any questions or would like to share tips, let us know in the comments.