13 best things to do in Canberra: city guide
Disclosure
Welcome and thank you for visiting this article. Before you start reading, you need to know that some of the links on my website are affiliate links of which I receive a small commission from the sale of certain items, but the price remains the same for you.
Canberra, the capital of Australia, is a fantastic city. It's full of history and has plenty to do for families or couples looking for some fun or people visiting on business. The city is an excellent destination in Australia with things to do no matter your interests.
So, if you're looking for things to do in Canberra, look no further! This list includes some of the top recommendations from locals and visitors alike. So, whether you're a first-time visitor or a seasoned pro, be sure to check out these must-do experiences.
READ ALSO: The best 5-day itinerary for Melbourne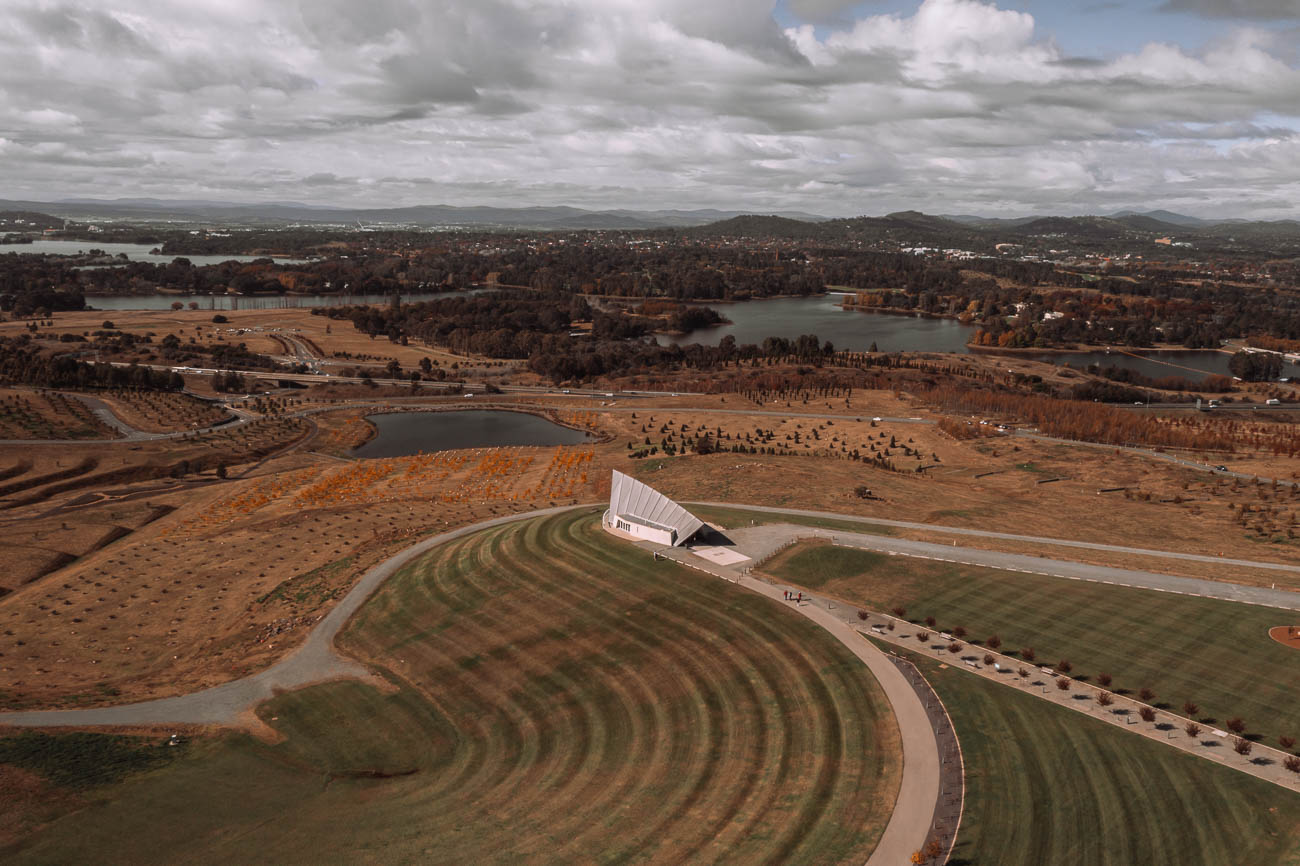 Where Is Canberra and how to get to Canberra
Canberra is located in the Australian Capital Territory or simply the ACT, bordering New South Wales and about a four-hour drive from Sydney and a three-hour drive from Melbourne.
The city is easily accessible by car or public transport and has an international airport serviced by major airlines, including Qantas, Virgin Australia, and Jetstar.
You can also catch a train from Sydney or Melbourne to Canberra's central station. Bus services are available from Sydney. In addition, several coach companies operate between Canberra and other Australian cities. 
BEST TIME TO VISIT CANBERRA
The climate is similar to that of the rest of Australia. Summers are hot and dry, while winters are cool and wet. The best time to visit Canberra is between May and September when temperatures are milder.
However, Parliament is in session from February to November, so it's worth checking out the schedule to see if there are any debates or other events you might want to witness while you're in town.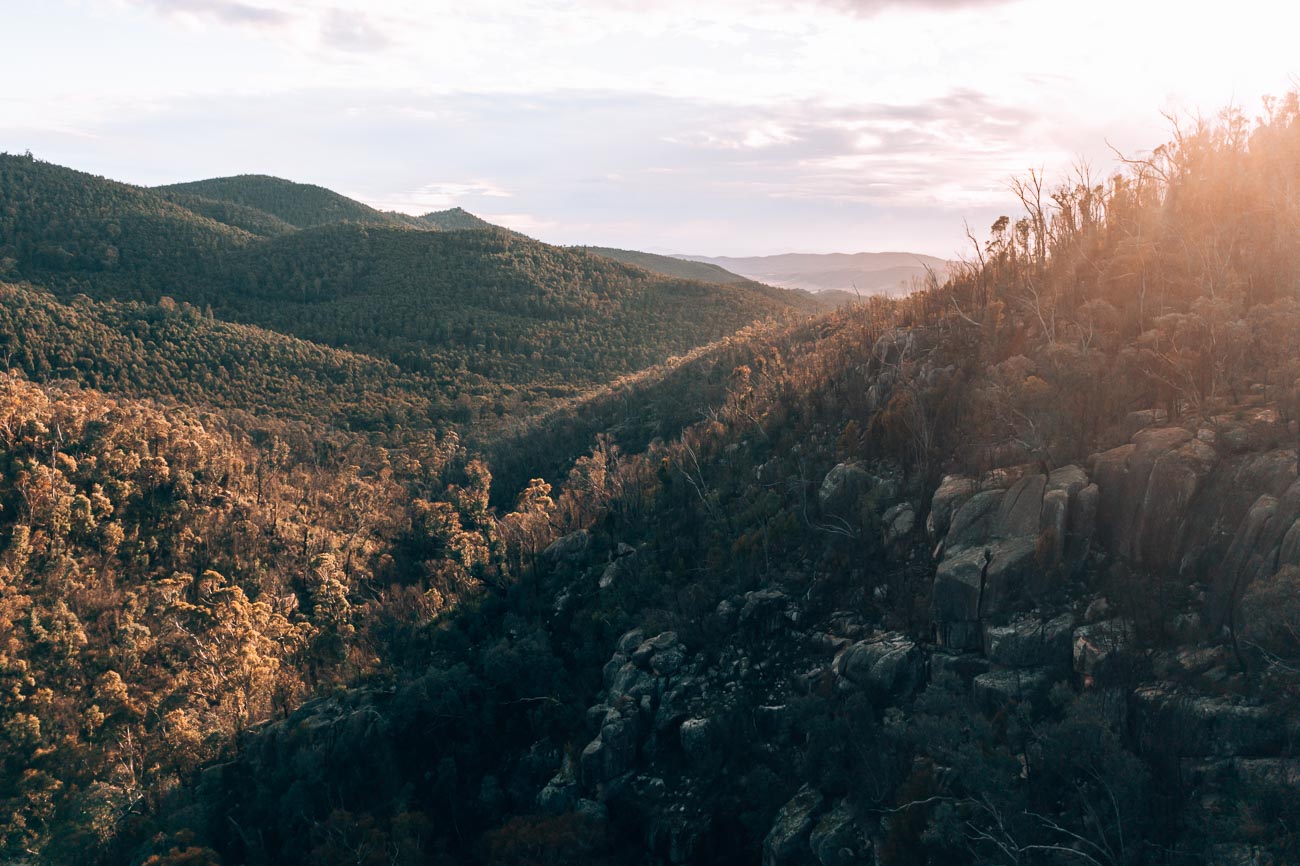 Where to stay in Canberra
There is a range of accommodations in Canberra to suit all budgets. If you're traveling on a budget, backpacker hostels and motels are available in the city center, while luxury hotels can be found in Belconnen and Civic.
There is also a wide variety of homestays and apartments available for longer stays.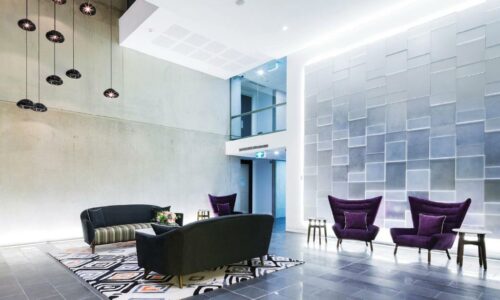 If you're looking for a comfortable place to stay in the heart of the city, the Avenue Hotel is a great option. This hotel offers spacious rooms with free Wi-Fi and an on-site restaurant and bar.
It's located just minutes from the National Gallery of Australia, Parliament House, and other popular attractions.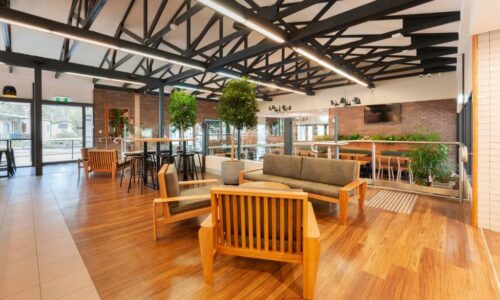 If you're travelling with a caravan or RV, Alivio Tourist Park is a great place to stay. This Park offers full facilities, including electric and water hook-ups and a playground and barbecue area.
It's located just minutes from the city centre and is perfect for budget-minded travellers. 
13 Things To Do In Canberra, Australian Capital Territory
Gibraltar Falls
Gibraltar Falls is a majestic waterfall located in Namadgi National Park, about an hour and a half from the city. The falls are beautiful to see at any time of year, but they're especially stunning during winter when the surrounding area is covered in snow.
The Gibraltar Falls are a must-see in the Australian Capital Territory and perfect for a great day hiking or a picnic spot as the falls are just 40min. from the center.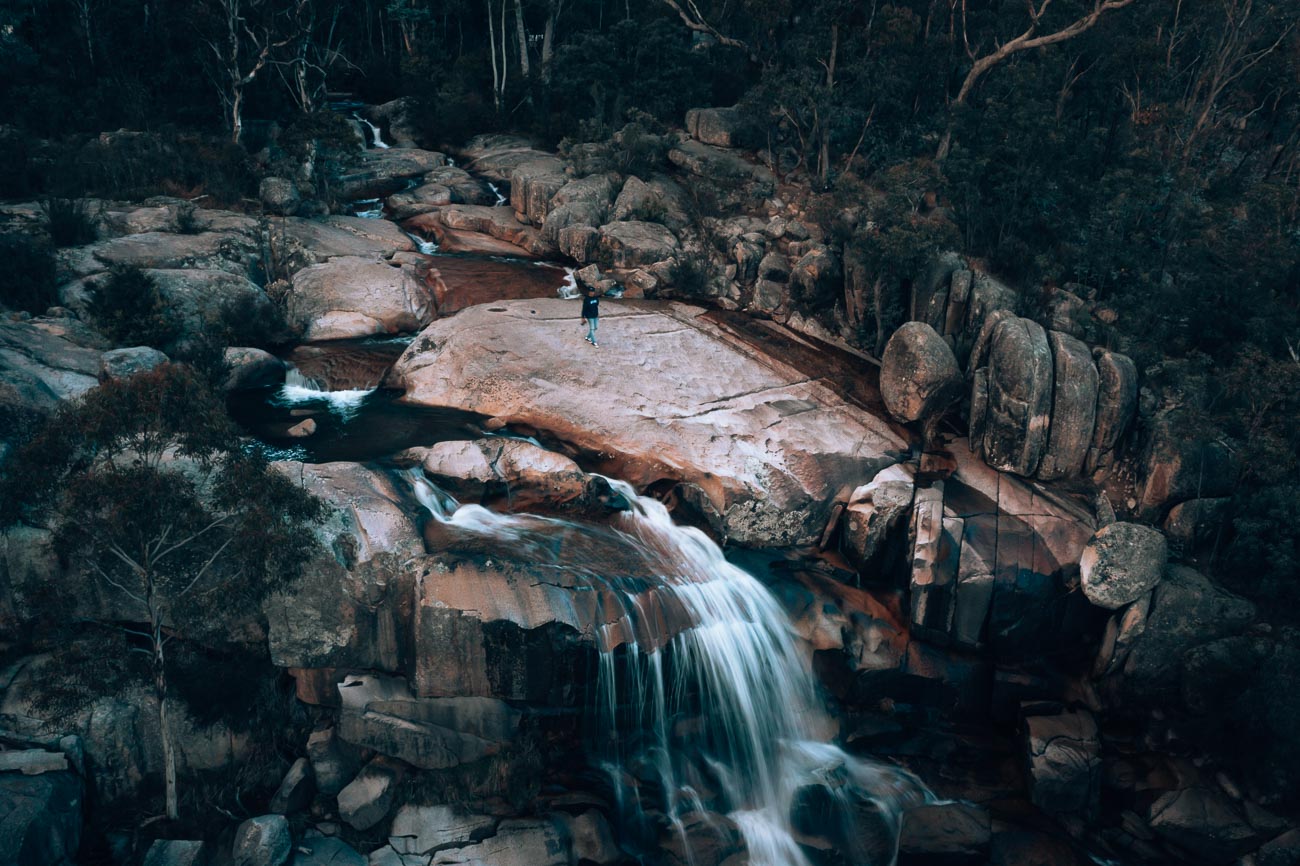 Visit the National Arboretum Canberra
The National Arboretum is a stunning 250-hectare (620 acres) park located in the city. The arboretum is home to more than 100,000 trees and shrubs worldwide, making it a great spot for nature lovers.
Visitors can wander through the gardens, take a walk or cycle along the many trails, or enjoy a picnic lunch in one of the many lovely spots in the Park. There's also a restaurant on-site for those looking for a bite to eat or an early morning coffee before exploring the park.
The National Arboretum is a must-see for anyone visiting the ACT in Australia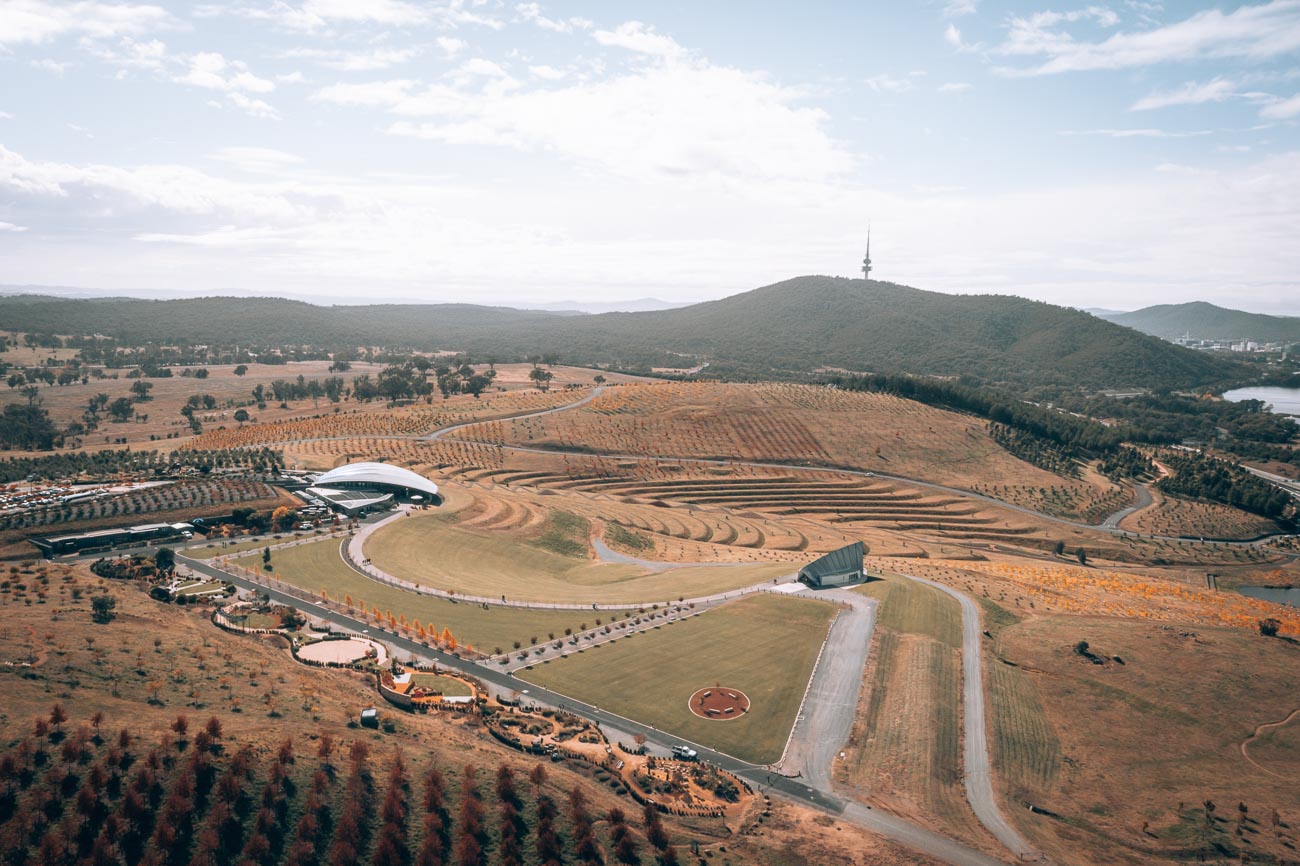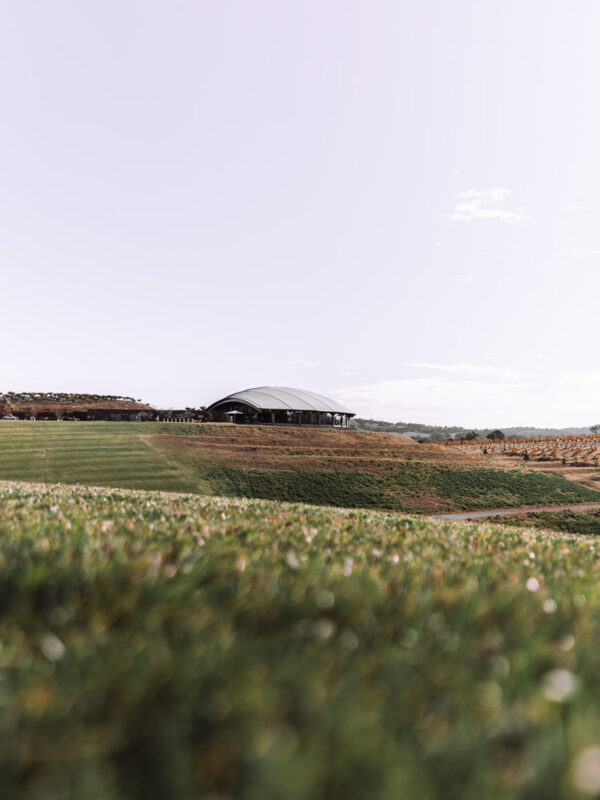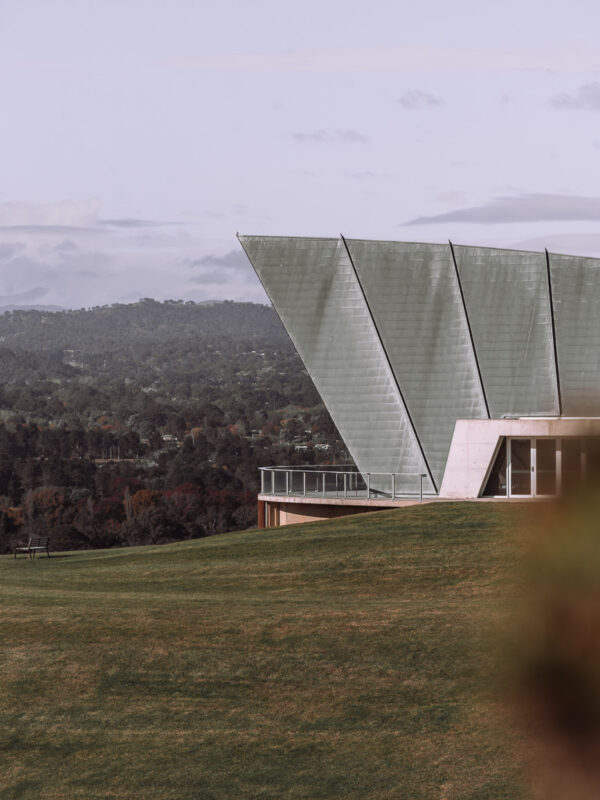 Telstra Tower
The Telstra Tower is Canberra's tallest structure and has some of the best views in the city. Located near Lake Burley Griffin, The Telstra Tower is easy to get to with its own parking area right next door.
Visitors can enjoy 360-degree views of Canberra by walking around the viewing platform at the top of the tower, or they can stop off at the cafe on their way up for a coffee, meal, or snack. Telstra Tower is open every day from 10 am-5 pm (7 pm on public holidays), and visitors are free to wander around as they please.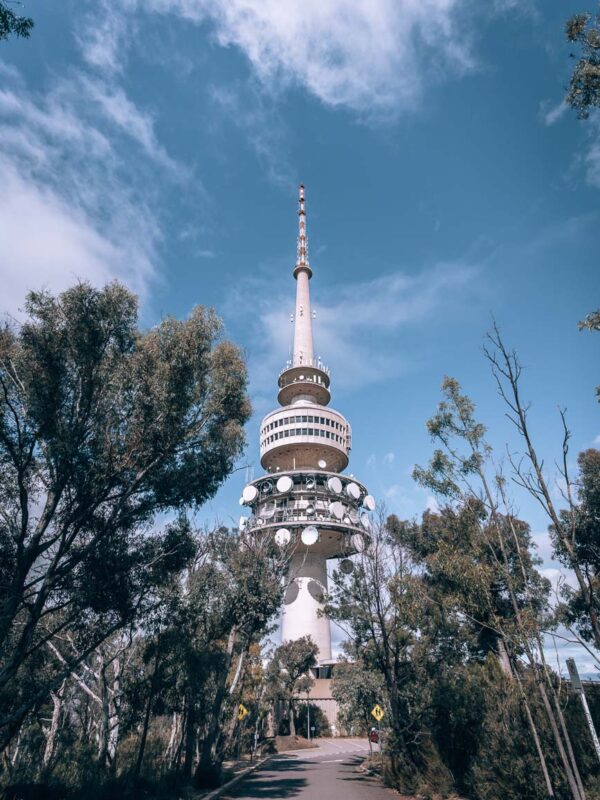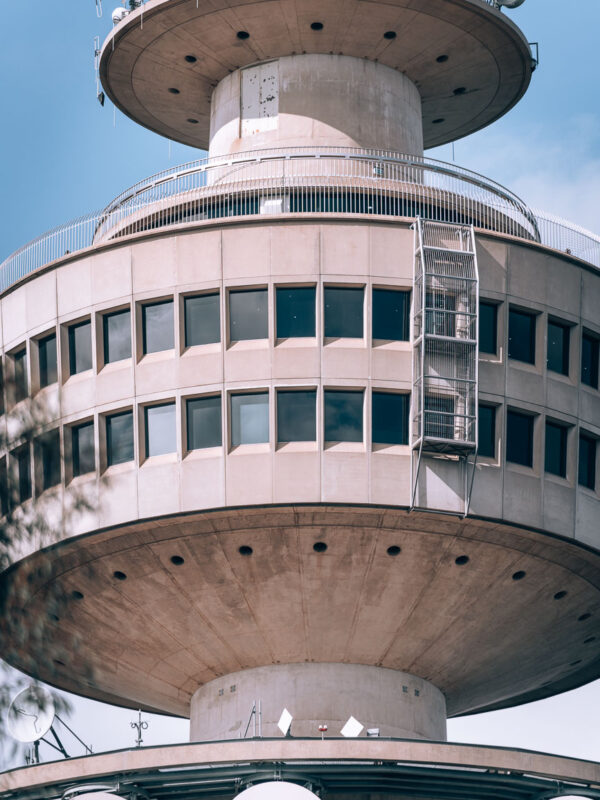 Lookouts Over The City
There are a number of lookout points around the city that offer excellent views. Some of the most popular spots include Mount Ainslie, Black Mountain, and Red Hill.
Drive or walk to these lookouts or take a bus tour for an easy way to see all the best sights. The views are fantastic during any time of year, but they're especially beautiful in autumn when the leaves change color.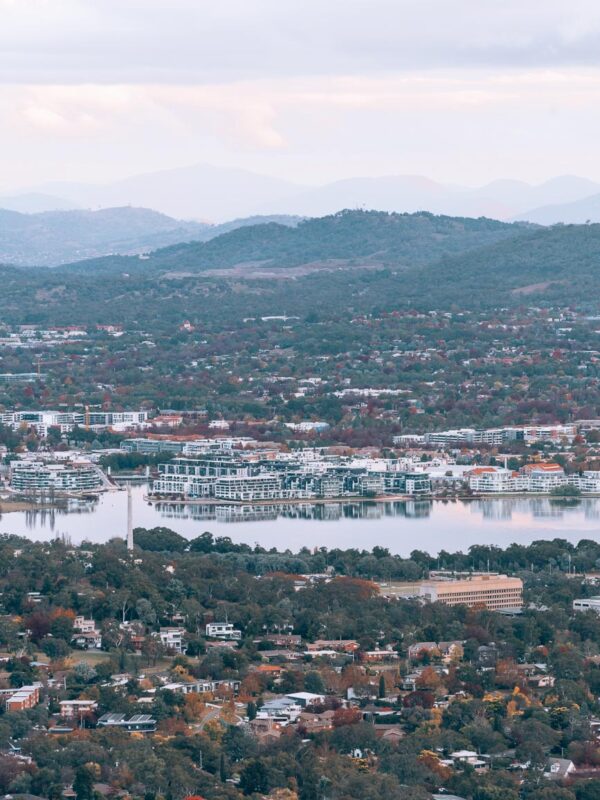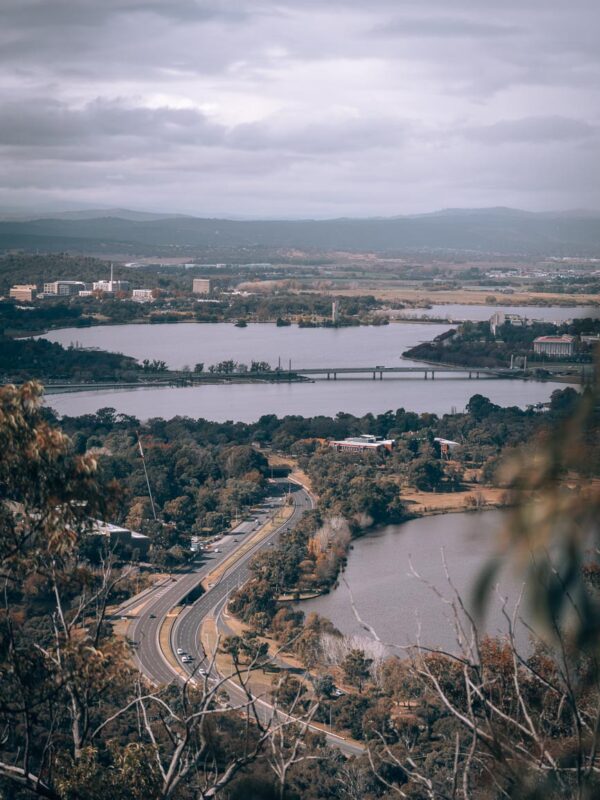 National Botanic Gardens
The National Botanic Gardens are also a very interesting place for anyone visiting Canberra. The gardens cover 36 hectares (89 acres) and are home to more than 3000 species of plants worldwide.
Wander through the gardens, take a guided tour, or participate in one of the many activities offered at the gardens. During my visit, I follow the Aboriginal Plant Trail, where you will walk through Rainforest Gully, and explore the Rock Garden and The Native Bee Garden.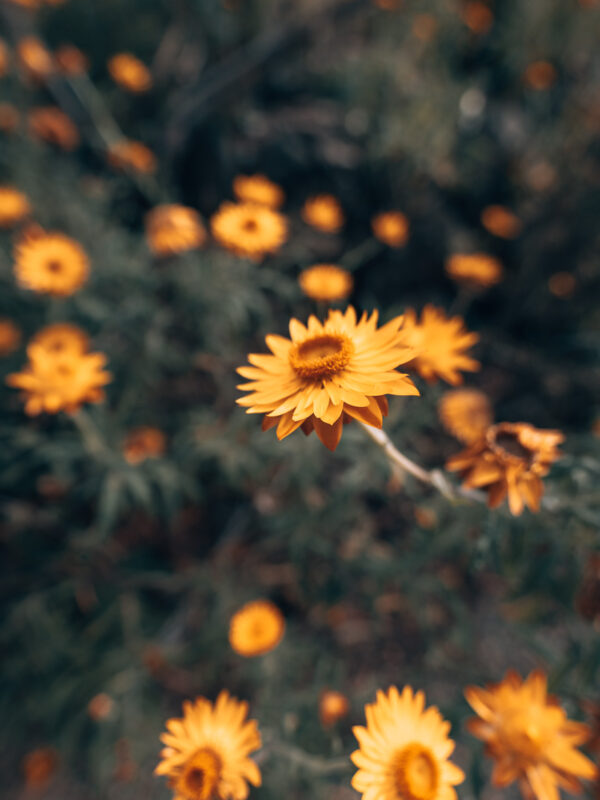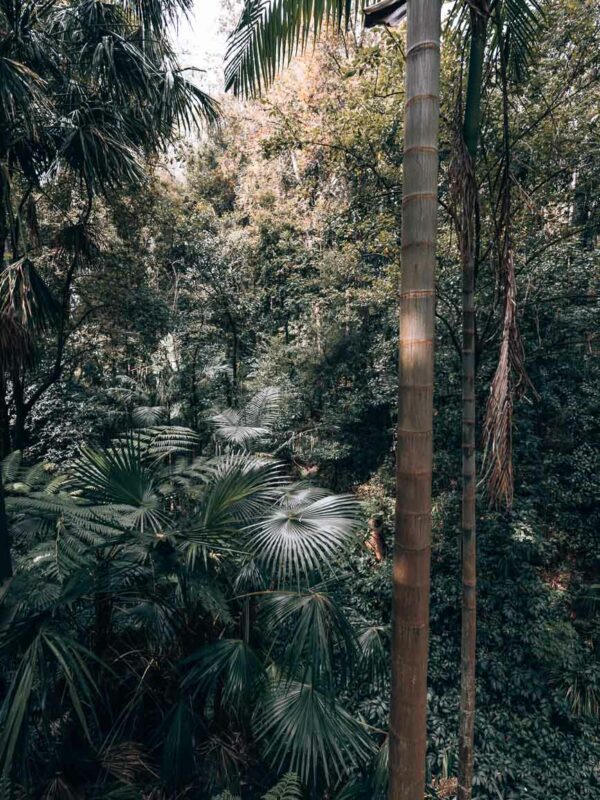 National Library
The National Library of Australia is one of the most beautiful buildings in the city. The library offers many great exhibits and features, including the Hall of Memory with its striking stained-glass windows, statues, and eternal flame dedicated to Australians who died in wars.
Explore the magnificent King's Garden before visiting Parliament House for a spot of lunch or coffee. The National Library is a must-see for anyone visiting Canberra.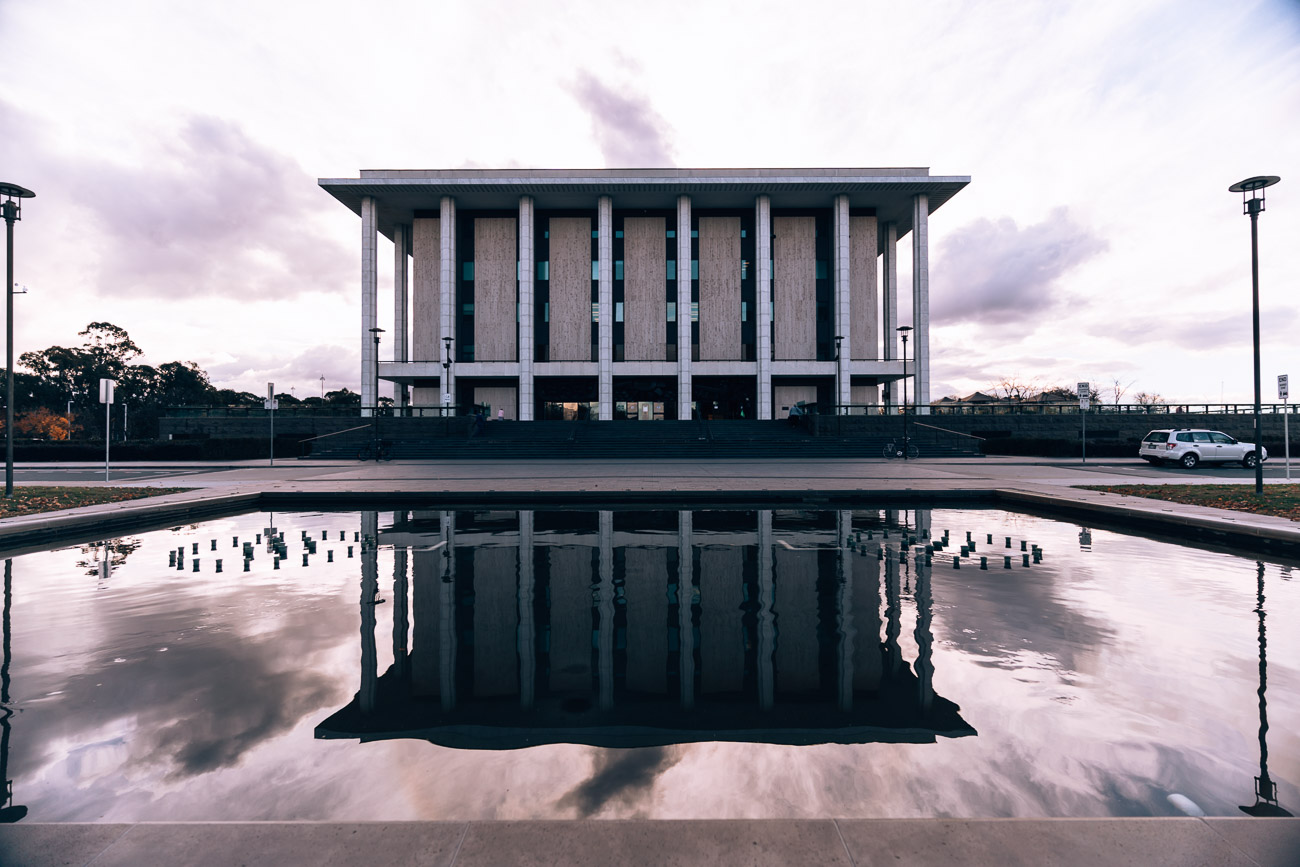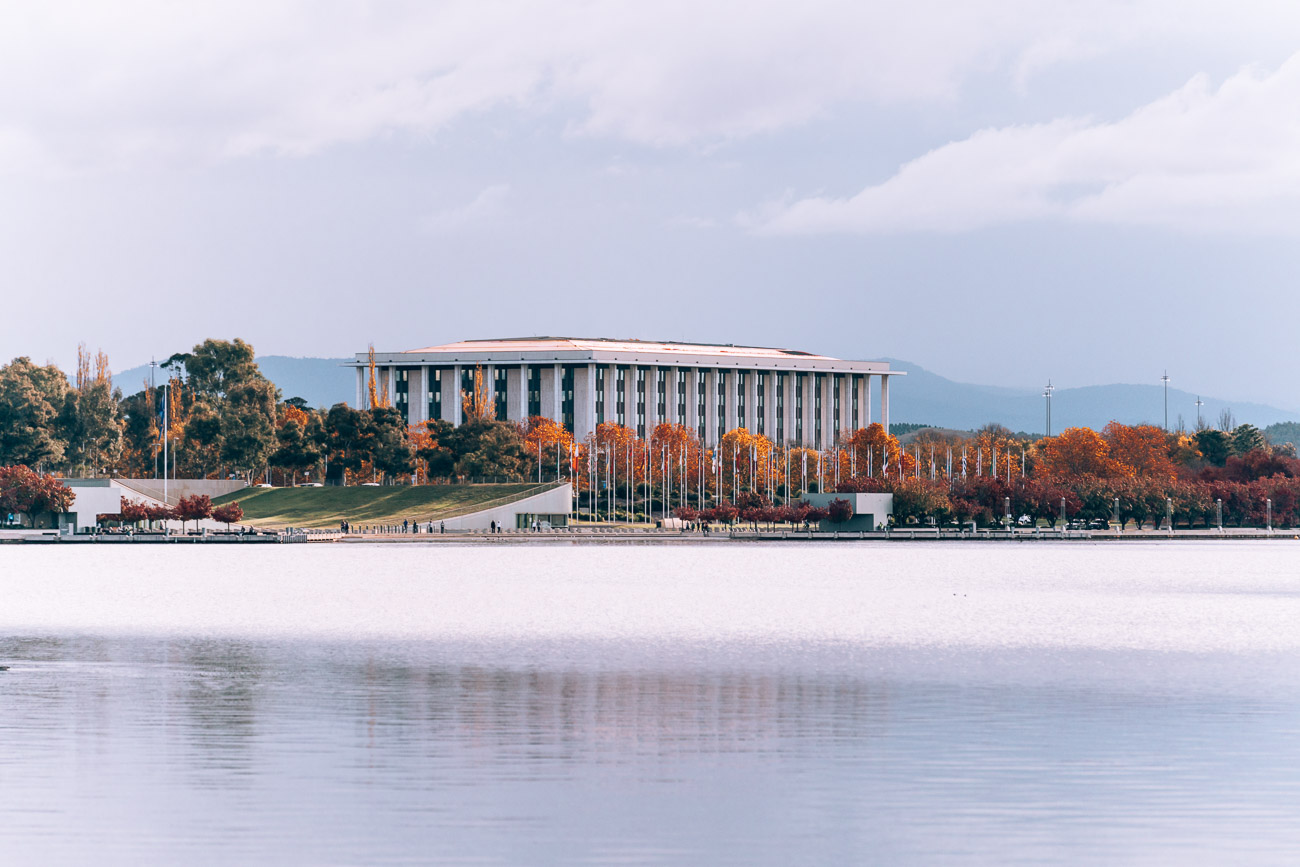 National Gallery of Australia
The National Gallery of Australia features some of the best Australian art around. There's something for everyone at the National Gallery with paintings, sculptures, photographs, and other exhibits on display.
Stroll through the gallery at your own pace or choose to take a guided tour instead. Some of my favorite exhibitions were definitely the Yayoi Kusama: The spirits of the pumpkins descended into the heavens and the fantastic artwork by James Turrell Skyspace
INFO: Find more information about new exhibitions on the website of the National Gallery of Australia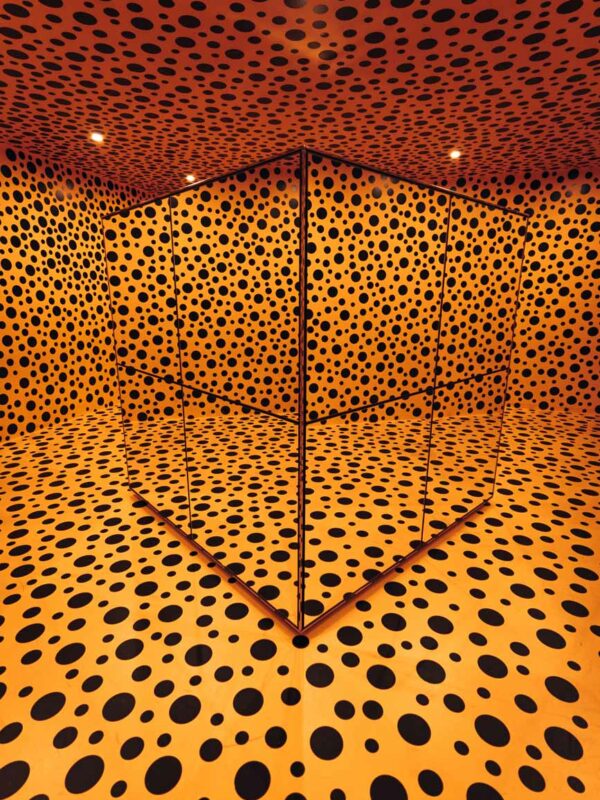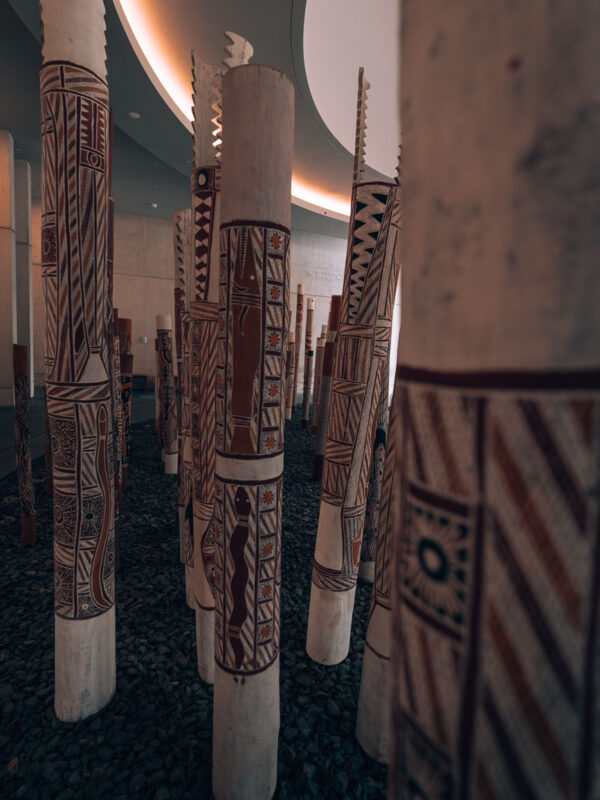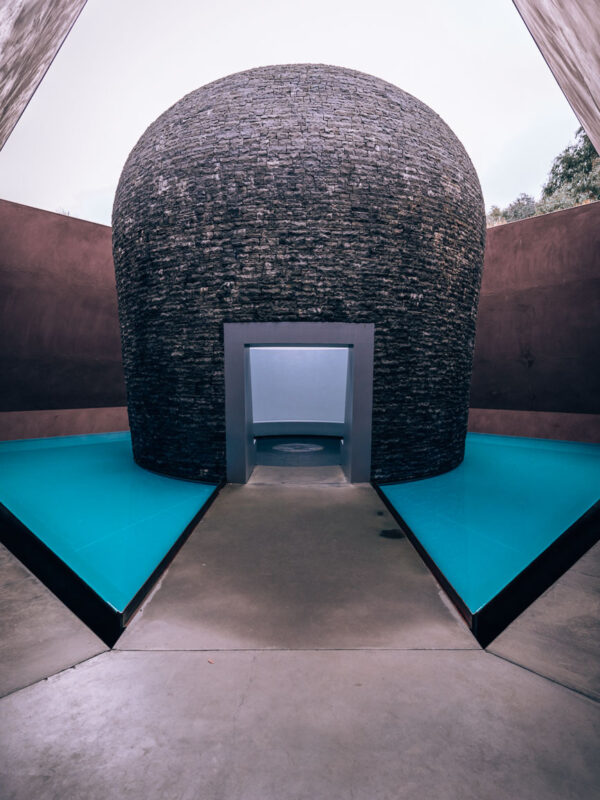 Parliament House in Canberra
This is the working house of Australia's Federal Government. Visitors are allowed to wander through the public galleries, watch debates in Parliament, or take a tour of this impressive building.
The guided tour will give visitors an insight into how Parliament House operates behind closed doors and why it's such an important part of Australia's history. Parliament House is open from 9 am-5 pm (6 pm on sitting days), and visitors are free to wander around as they please.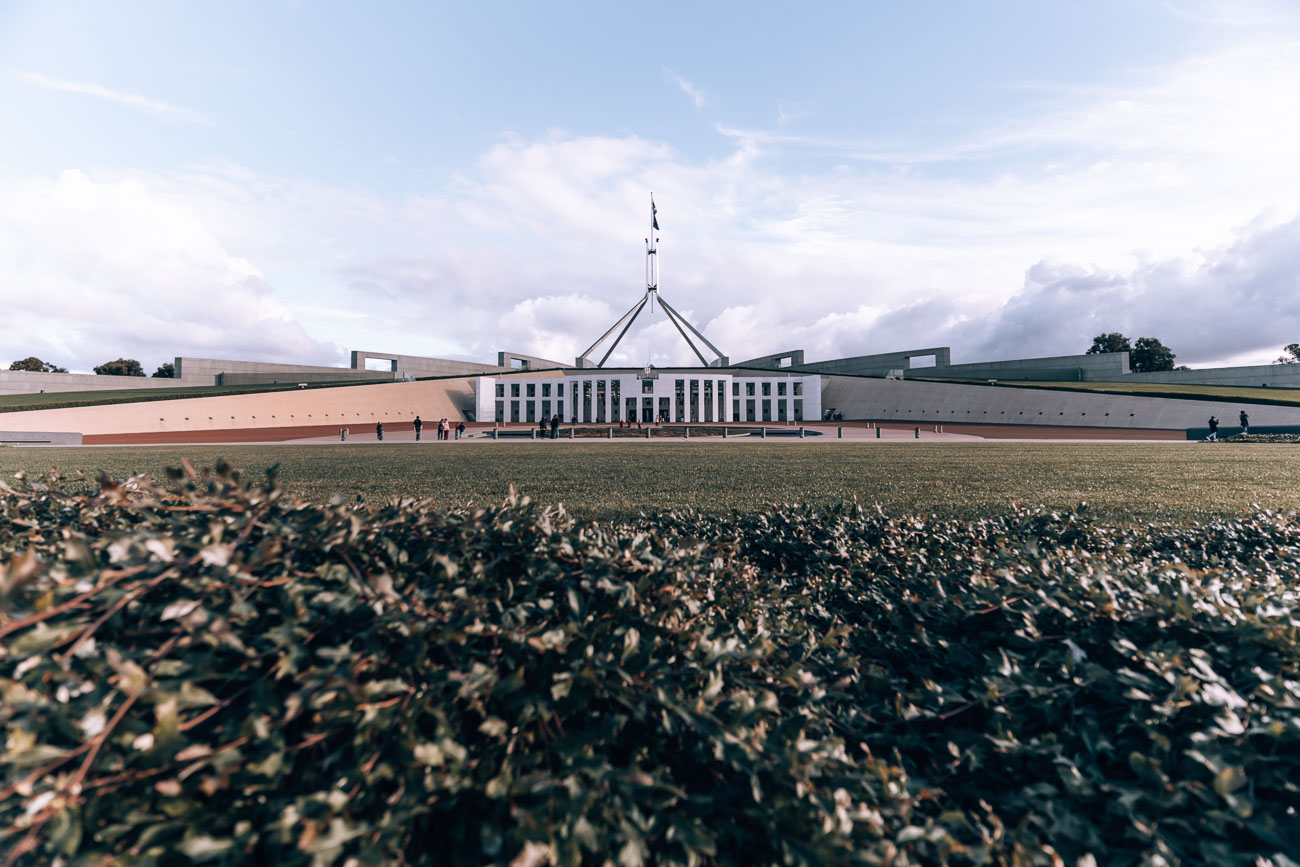 The Old Bus Depot Markets
In Kingston's historic Old Bus Depot building, this market features Canberra's best local arts and crafts. Visitors will find a huge variety of different stalls selling everything from fresh produce to handmade jewelry and artwork.
This is a great place to go if you're looking for an original souvenir or if you just want to explore the city like a local.
The markets are open every Sunday from 10 am – 4 pm.
National Carillon
Located within Lake Burley Griffin, the National Carillon is a beautiful tower dedicated to peace. The carillon was given to Australia by the British Government and featured bells from Westminster Abbey and Big Ben in London.
The National Carillon is located next to Commonwealth Park, near Kings Avenue Bridge Lodge on Coronation Drive. It's open from 12 pm -4 pm every day except for Christmas Day.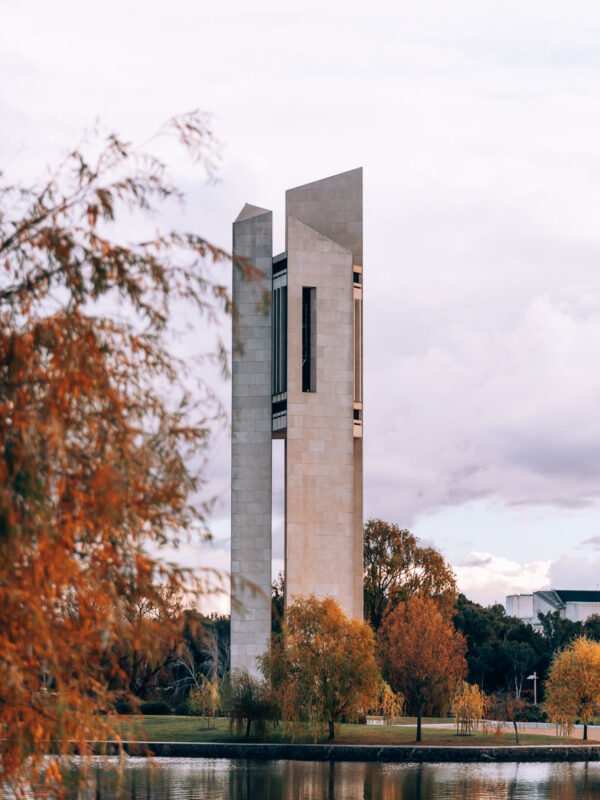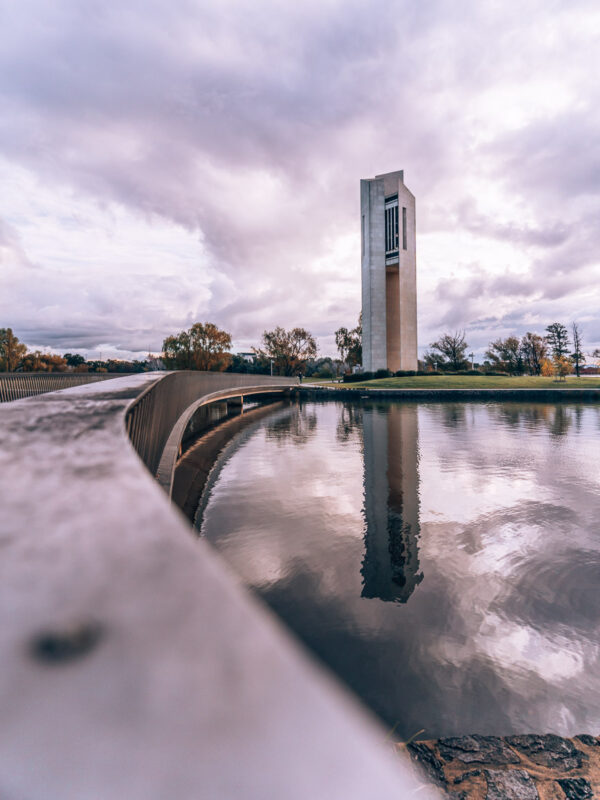 Australian War Memorial
The Australian War Memorial pays tribute to all Australians who have died in war since 1914. This impressive museum features displays on World War I, World War II, and more recent conflicts, as well as a shrine to the Anzacs.
There are also memorials to different Australian units and individuals and a section on Australian military history. The Australian War Memorial is open from 10 am-5 pm every day except for Christmas Day.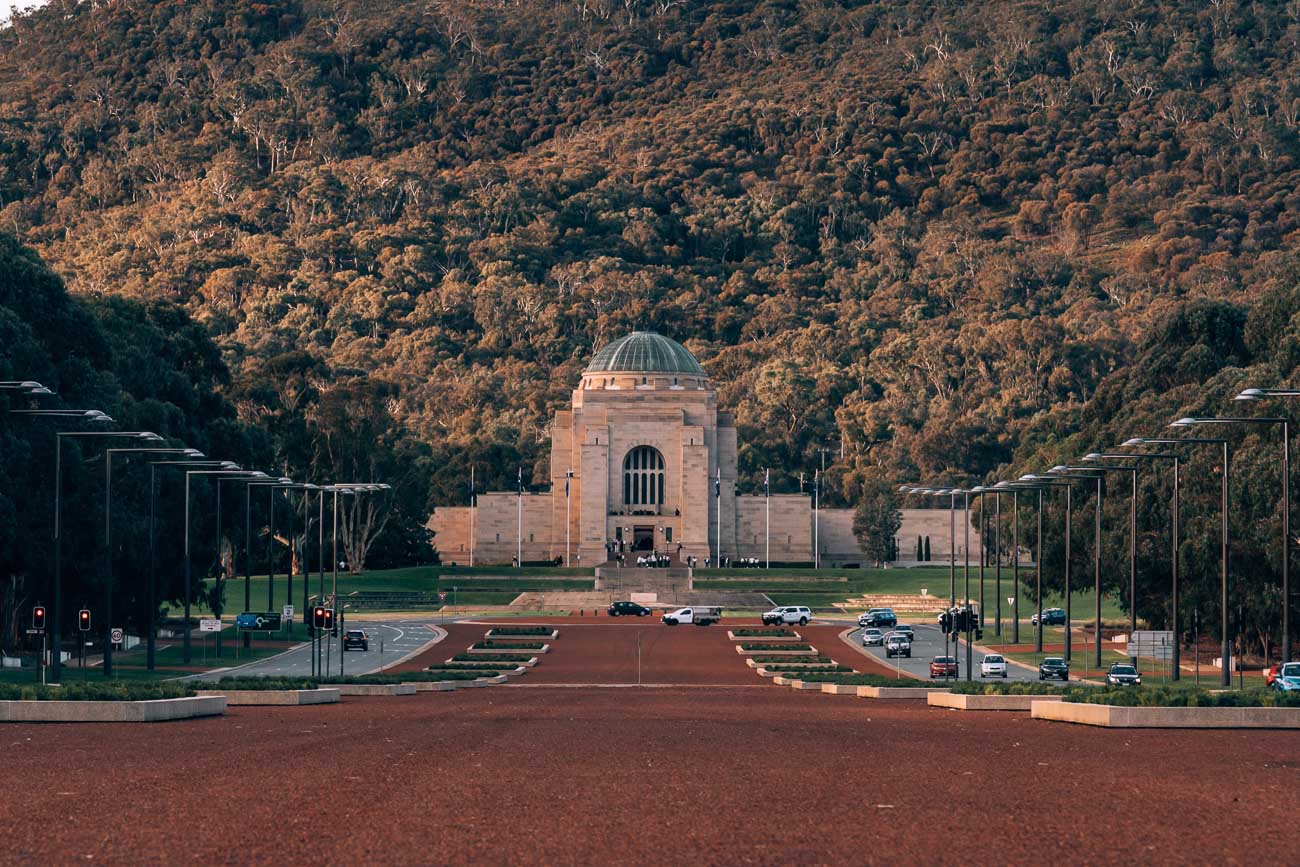 Enjoy the views from the Mount Ainslie Lookout
If you're looking for a great spot to take in some of Canberra's stunning scenery, Mount Ainslie is the place to go. This mountain is located in the northeast of the city and offers lovely views over Lake Burley Griffin, Parliament House, and the city
It's a great place to go for a walk or a picnic lunch and is easily accessible by car or public transport.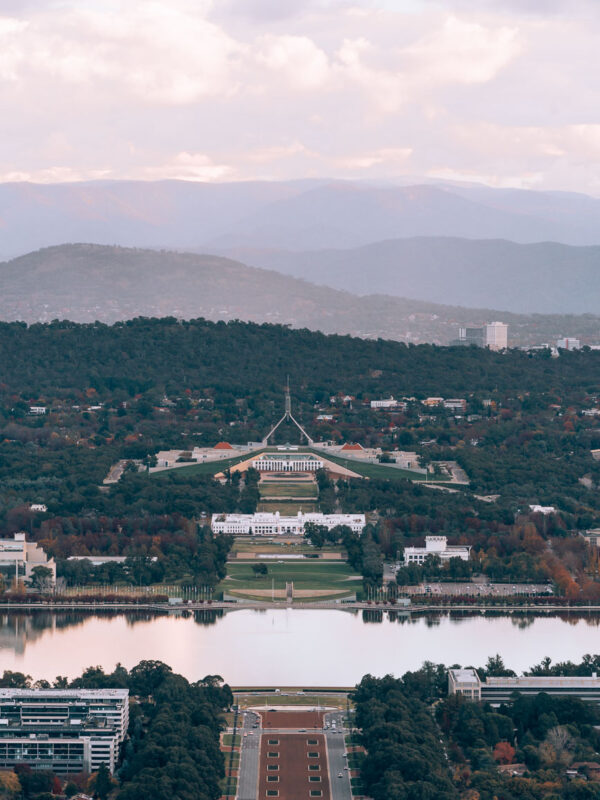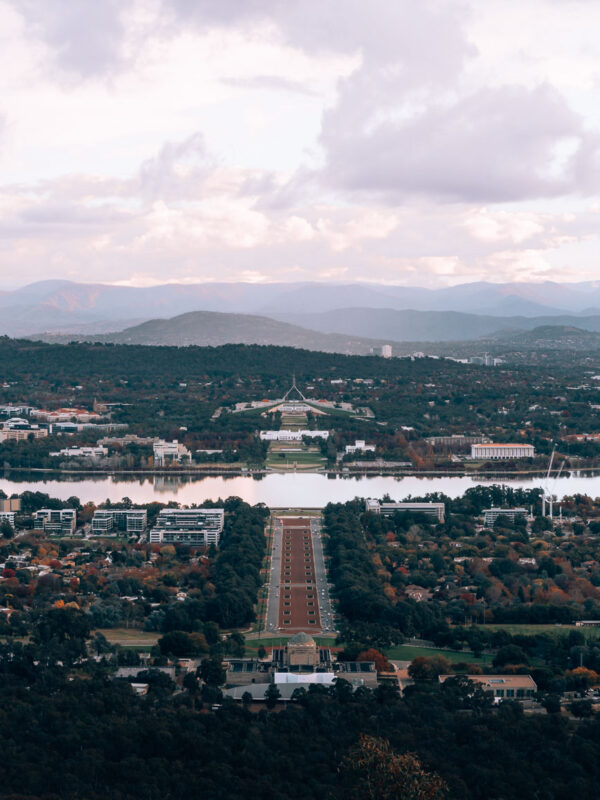 Stargazing
While Canberra's main claim to fame is the nation's capital, some visitors come here just for its stunning night skies. The city is located in a large dry basin with little light pollution, and visitors often head up to Mount Ainslie or other high points outside of town on clear nights to enjoy views of countless stars above.
If you're interested in learning more about the cosmos, be sure to check out the National Science and Technology Centre and Questacon during your visit to the city. There's something for everyone in this fascinating city!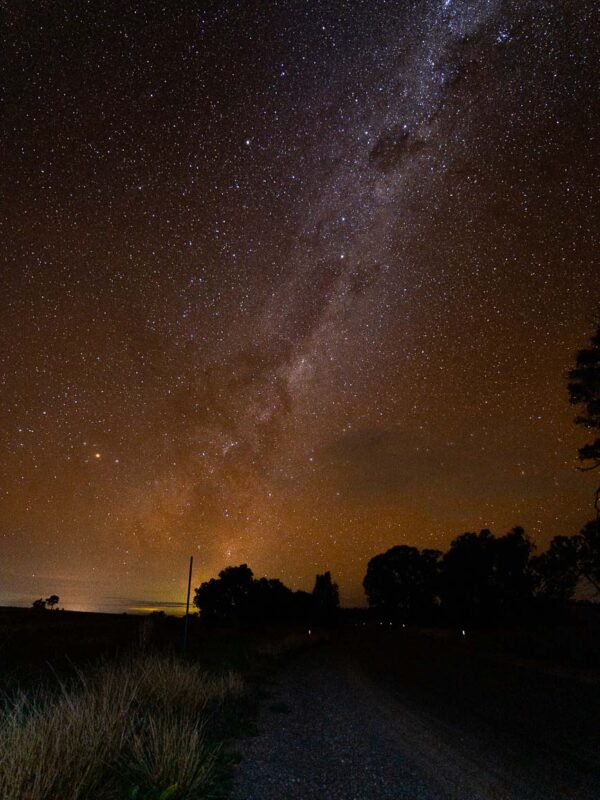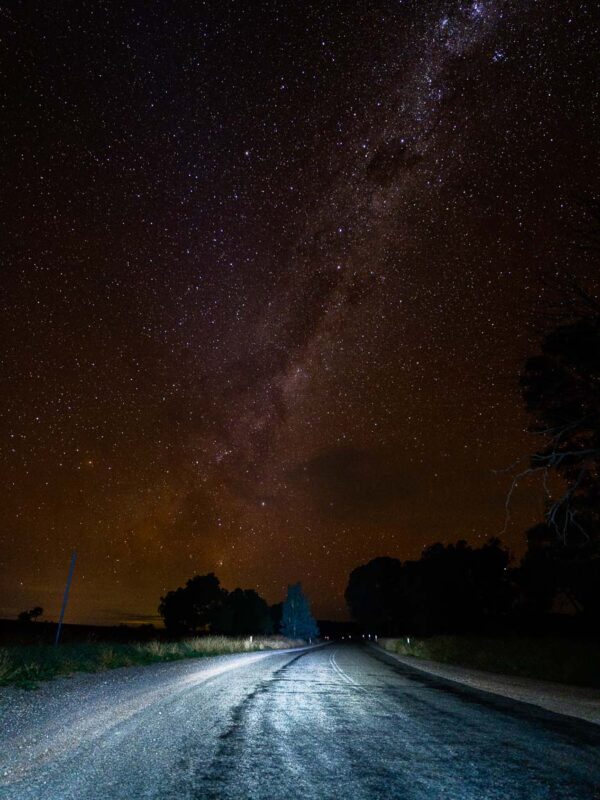 There are plenty of things to do in Canberra, regardless of your interests. Be sure to visit some of the city's top attractions, like Telstra Tower and Parliament House, and enjoy a meal at one of the many restaurants or cafes on offer.
You're sure to have a great time while exploring everything that this awesome city has to offer! I hope this article has inspired you to visit the capital city of Australia.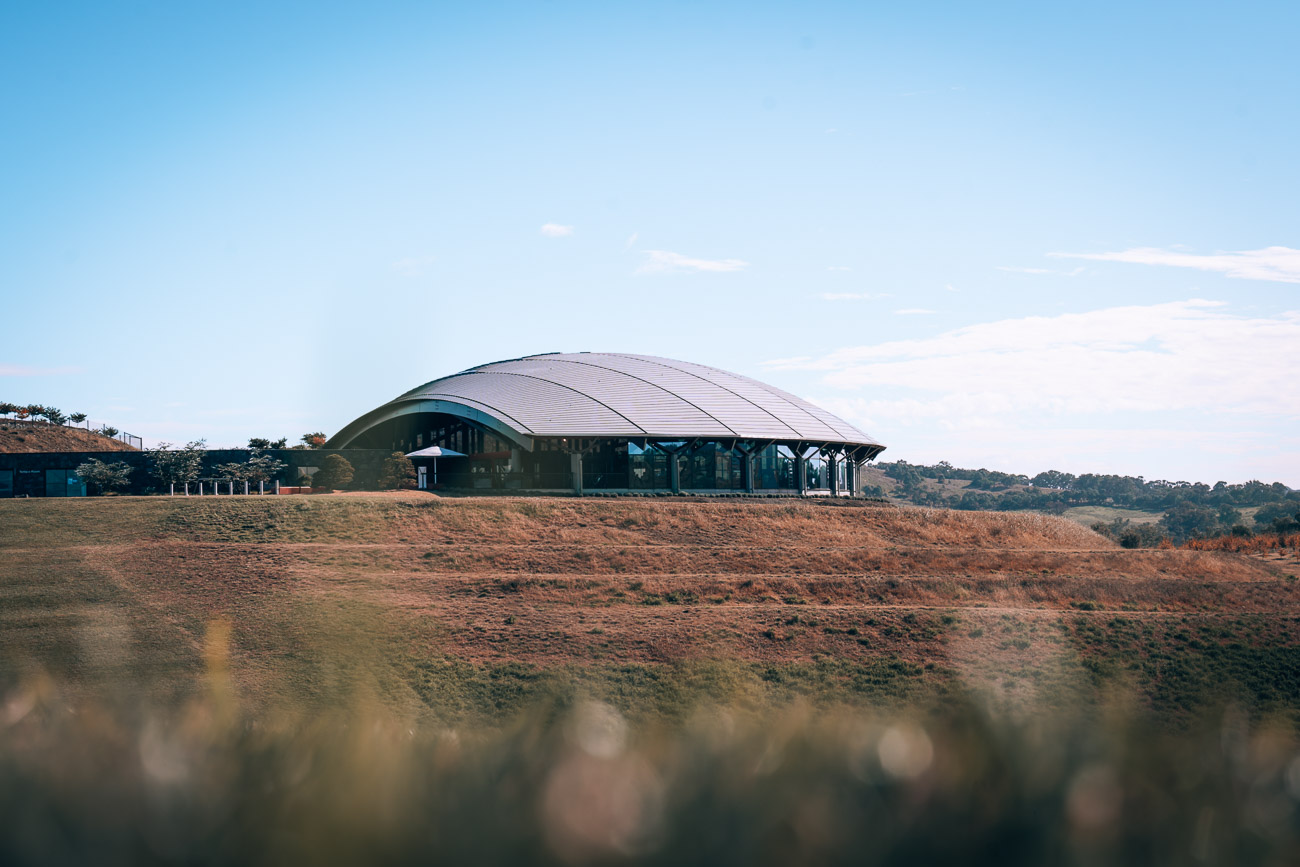 Explore the best things to do in Canberra with my favorite travel apps
To plan my adventures, I use these FREE websites and apps as they provide the best information, the best deals, and they are user-friendly. 
PICTURES AND EDITING
All the pictures on this page are made and owned by me. If you are interested in some pictures to use for your magazine, website, blog, or any other purpose, just send me an email and we'll figure it out.
Do you like the edits? My Presets will be online soon so you can edit your pictures in just one click!
The camera gear I used for this trip
I never go out without my camera and many people ask me which gear I use. So to make it quite easy, I listed all the gear I used for this trip below.
Most of the time, I travel with the Sony A7III and the Sony 24-105mm/f4 as my primary lens but depending on the location, I change to another setup. However, I love the Tamron 17-28 to shoot in the big cities.